When my hubby and I decided to pay off our $117,000 of student loan debt in just three years, we knew we'd have to drastically cut our expenses.  Saving money helps, but at a certain point, it's impossible to save more.
We already had a bare bones budget, so we needed to increase our income.  We both found higher-paying jobs and we found ways to make a little extra cash on the side.
There are TONS of ways to earn extra money.  Here are ten things we've tried.  What things have you done to make a little side income?  Share in the comments!
Blogging
Blogging is my favorite way to make extra money!  The majority of my blogging income currently comes from sponsored posts.  A company will pay me a set amount to publish an article on this blog that contains links to their website.
Sponsored posts are a great way for smaller blogs to earn money because the amount you earn does not depend on how much traffic (read: page views) you have.
The rest of my income comes from affiliate marketing.  With affiliate income, I include links to a company's website on this blog, and when someone clicks on the link and makes a purchase, I earn a commission on the sale.
What's awesome about affiliate marketing is that it's passive.  This means that even if you are asleep or on vacation, you could still earn money from your affiliate links.
If you're interested in setting up your own money making blog, check out my free step-by-step guide that walks you through exactly how to set up a WordPress blog.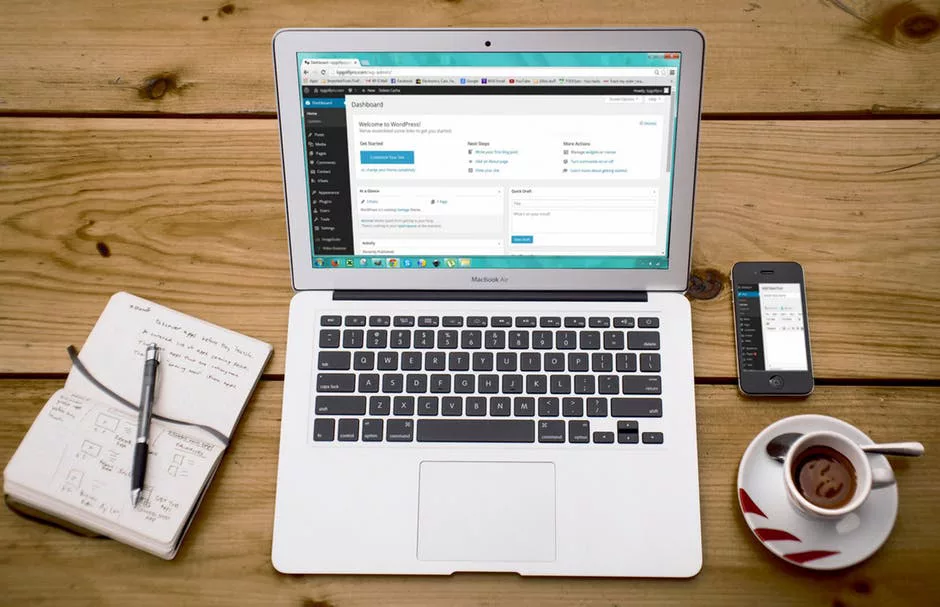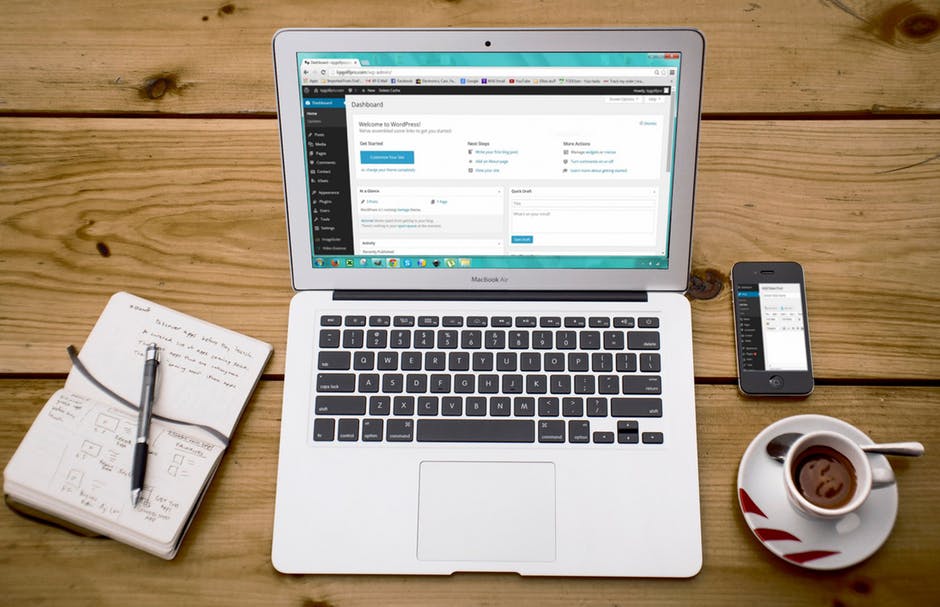 Freelance Writing
I have also earned money through freelance writing for other websites.  If you want to be a freelance writer, it helps to have a blog or a portfolio of writing samples.  It's also beneficial to be knowledgeable about the subject you want to write about.
Many websites pay freelance writers a set amount per approved article.  For example, The Penny Hoarder pays $75 per article.
Research Studies
When I was in college, I participated in several psychological research studies.  The amount I earned was often minimal (about $10), but it was quick and easy to participate in a study.
As a grad student, I worked as a research assistant and the participants in our lab (who used a driving simulator and answered some interview questions) earned $50 for an hour of participation.
My hubby and I have a friend who works as a user experience designer, and we recently were involved in a UX study.  For this, we navigated around a website and answered questions about the website's usability.  We received gift cards for our participation.
If you're interested in participating in a study, check out the websites for your local college and your local medical facilities.  Studies performed at colleges aren't necessarily limited to students (although some are).
Medical research studies often have very specific requirements but they also tend to pay quite well.
Selling Stuff Online
My hubby and I have both sold old items (camera lenses, electronics, clothes, books, etc.) on websites such as eBay, Amazon, and Craigslist.
Amazon tends to be the most profitable, but Craigslist works well for furniture (which we don't want to ship) and eBay was my preferred method when I used to sell my old textbooks.
When I tried to sell them to the university's bookstore, I'd get $10 for a $200 book (in amazing condition), but I'd usually get a decent price on eBay.
Selling to Stores
For certain types of items, selling to a consignment store or a thrift store may be more profitable.  It's also faster and you don't have to pay to ship the items.
After my wedding, I sold many of the items (flowers, vases, table numbers, bouquets, shoes) to a bridal consignment shop.  I've also sold my old clothes to thrift stores such as Plato's Closet and Clothes Mentor.
Side note: I now have a hard time finding a consignment shop that will take my clothes – Plato's Closet says my clothes aren't "young enough" and Clothes Mentor says my clothes are "too young".
If anyone else has had this same issue trying to sell clothes (for a 20-something professional) and has any tips for where to go instead, please let me know!
Garage Sales
I've had several garage sales and they can be a great way to make money IF you're willing to put in the time to get everything organized AND you have some big ticket items (furniture, electronics, etc).
I've found that when I try to sell only small items like books and clothes, I usually don't earn enough to justify the amount of time I put into the sale.
Freelance Web Design
My hubby is a talented web designer and he has earned income designing websites.  I'm not a tech savvy person at all, and he has been an enormous help to me with this website.
I couldn't do it without him!  If you need help making your website faster, check out his company the faster web.
Graphic Design
My hubby is also a graphic designer and has earned extra income doing graphic design.  He has found clients primarily through networking (rather than applying for freelance gigs online).
Online sites can be great for someone who is just starting out, but the freelance jobs listed on those often don't pay very well.

Designing Logos
If you have a background in graphic design, you can make a significant chunk of change designing a logo.  My hubby has earned money this way, and your average logo can get you anywhere from $200 to $600.
Assistant Photography
My hubby works as an assistant for a wedding photographer.  As an assistant, he helps to carry camera equipment, runs an open photo booth, and sometimes works as the "second photographer" for weddings and other special events (such as corporate holiday parties).
This side hustle pays well and the hours are flexible.  If you're handy with a DSLR, I highly recommend looking into photography as a way to earn some extra cash.
There are tons of ways to earn extra income on the side – these are just a few things that we've tried.
What things have you done to make extra money on the side?
Other stuff you might like:
150+ Blog Topic Ideas for Lifestyle Bloggers
How to Make Money as a Freelance Graphic Designer
No, I Don't Want to Join Your Pyramid Scheme
How to Make Money Pet Sitting
How to Make Money as a Freelance Writer