As a child, I preferred organizing my toys over playing with them.  I would line my dolls up in neat little rows and put my stuffed animals in groups based on what type of animals they were.  I have always loved organizing – it clears my mind, reduces anxiety, and creates a more useful and aesthetically pleasing space.
Because the hubby and I are currently saving for a home and working on attacking our student loan debt, organizing supplies are not in our budget.  But that doesn't mean our place is a mess!  I make use of spare items and re-purpose them for containing that pesky clutter.  Here are 5 items you can re-purpose to get organized without spending a dime.
Mugs
I have several old mugs that I received as gifts or for free.  There's no way we'll ever use all of those mugs for their intended purpose (I don't even drink coffee!).  Instead, I use mugs to organize office supplies, including pens/markers, business cards, and post-it notes.
Shoe Boxes
Shoe boxes are great for organizing DVDs and CDs.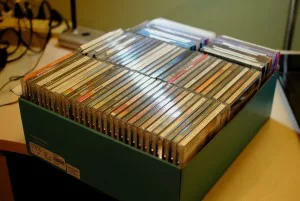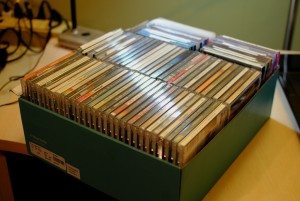 Ice Cream Jars 
Ice cream jars (or any other type of jar) work well for keeping spare change in one place.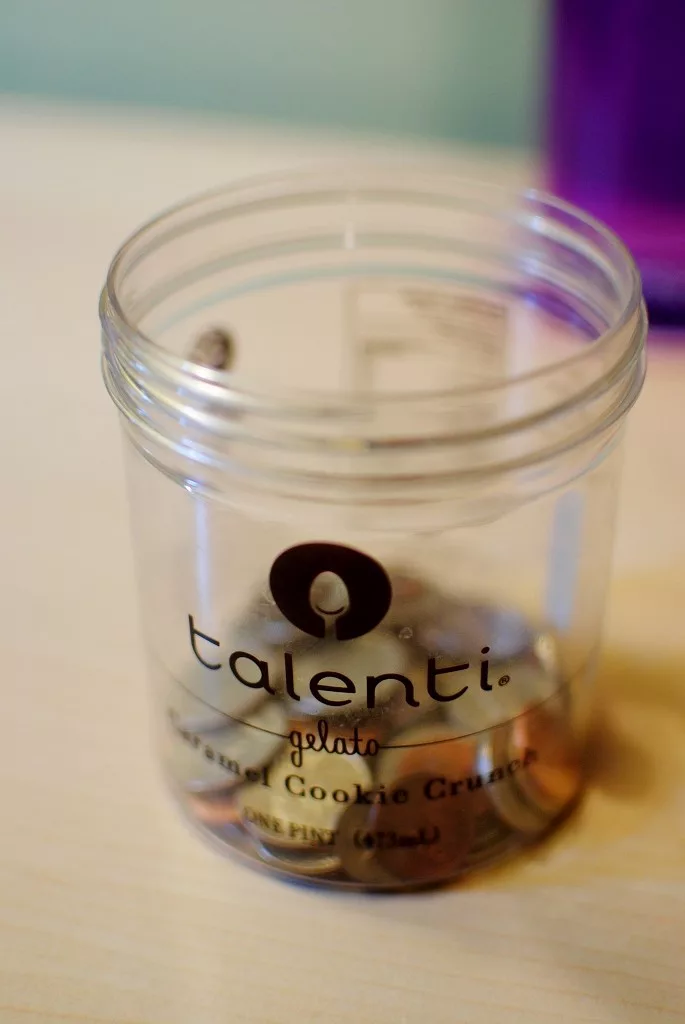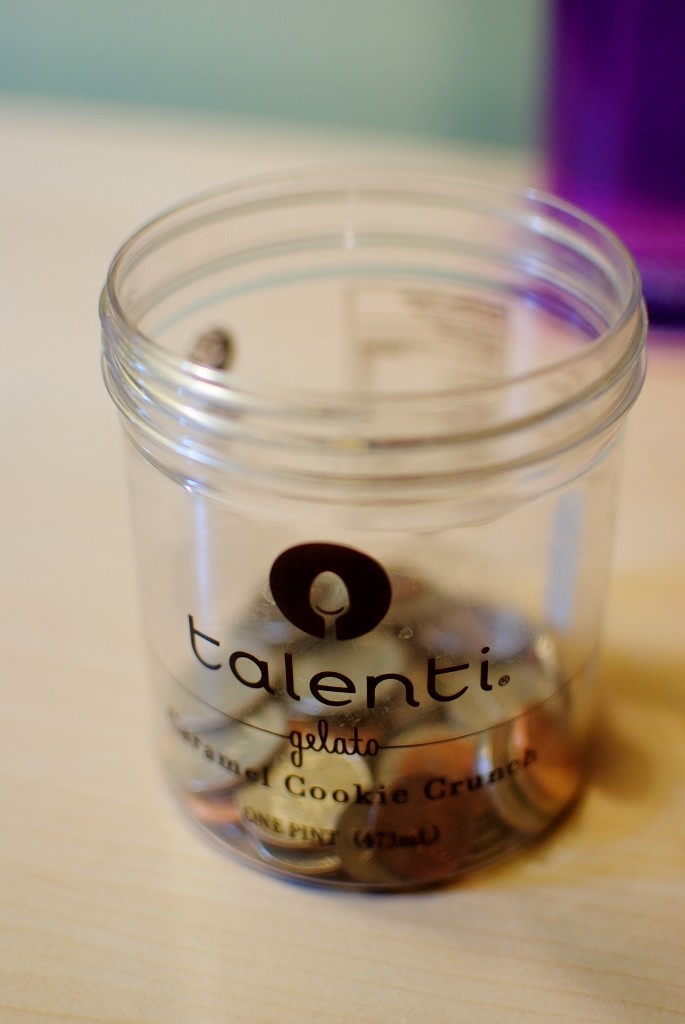 Earring Boxes
I often receive jewelry as gifts from relatives for Christmas, and I always keep the boxes because I know I'll use them for something.  I've used earring boxes to organize push pins, bobby pins, and paper clips.
Necklace Boxes
I use larger necklace boxes for organizing technology related items, such as memory sticks, chargers, headphones, and batteries.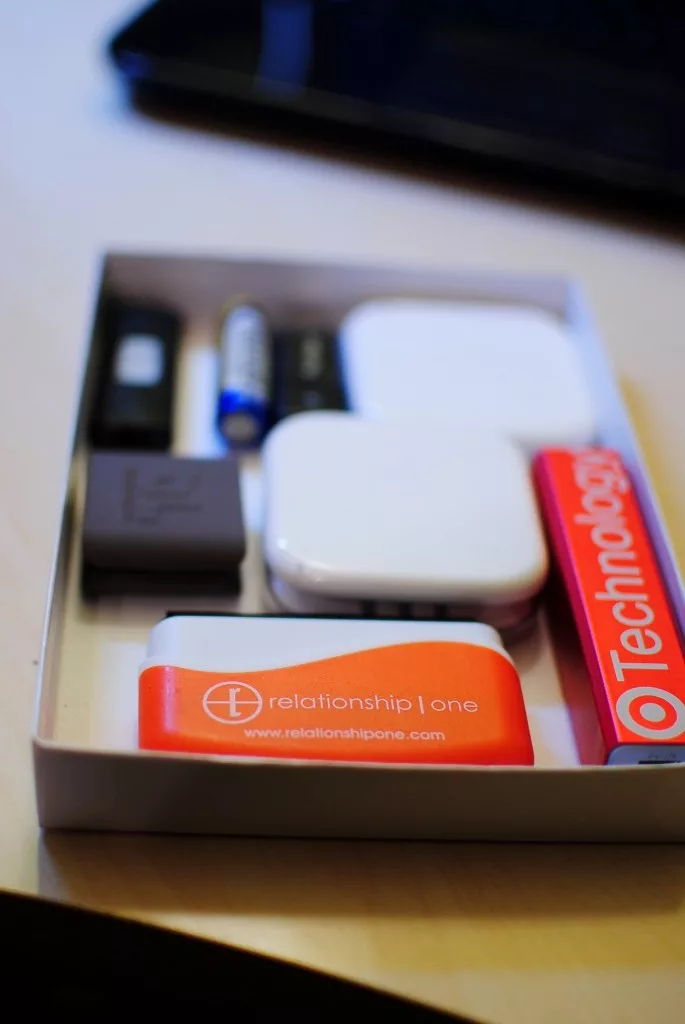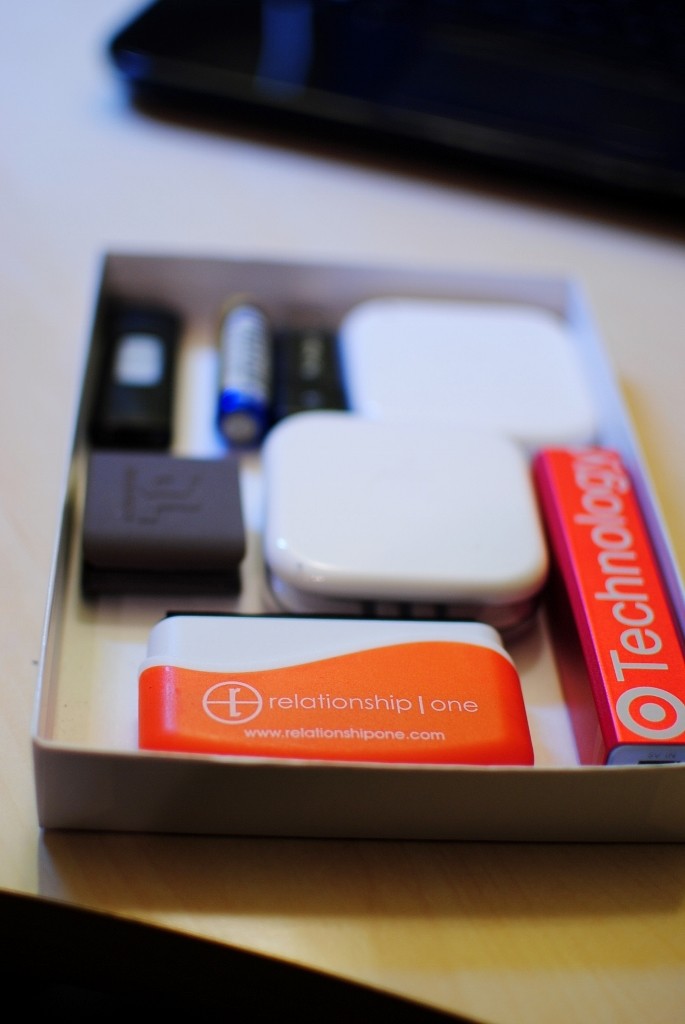 What are some tips you have for getting organized without spending any money?