Today we have an awesome guest post from Georgia on sprucing up your home decor on a budget!  If you've been reading Frugal Millennial for a while, then you know that my husband and I are currently living with my parents while we pay off $117,000 of student loan debt in just three years.
I love decorating, but we can't really do any decorating until we buy our own home, which is why I don't currently write about home decor on FM.  Luckily, Georgia has some amazing ideas to share with all of you!  Enjoy!
~~~
Upscaling doesn't need to involve a full-room makeover; in fact you can easily add a touch of elegance to any room by adding a few specialized items. Upcycling everyday items is a great way to create stylish new pieces for your home at a fraction of the store price. So pull out your power drill and let's get crafty!
Below are five inexpensive upcycling ideas from Cif to spruce up your home along with an estimated price – though this of course varies depending on the supplies you already have lying around the house.
No. 1: Stylish Hanging Rack
Add a creative touch to your kitchen by making your own hanging rack to hold tea towels and aprons. Using old mismatched utensils and a plank of wood, this rack adds a boutique country home feel and takes no time to make.
Simply drill holes in the utensils, then using screws, attach them to a finished or painted plank of wood and fasten to the wall using a strong mounting hook.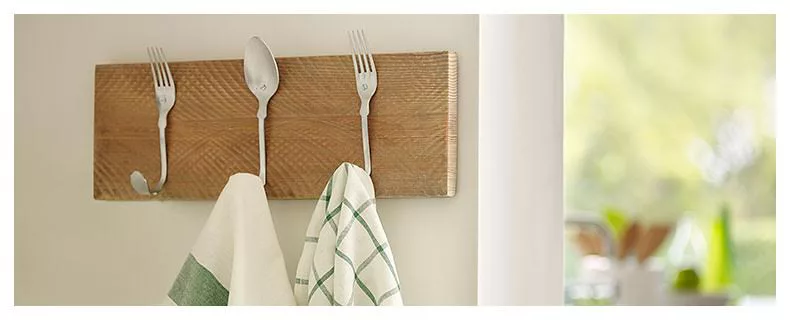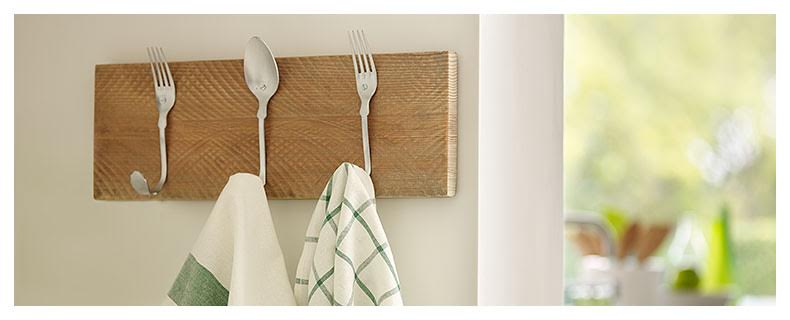 Estimated price: $11
No. 2: Modern Minimalistic Side Table
Have an old wire waste bin lying around? Consider upcycling it into a slick and stylish side table using just a few simple supplies. This piece is perfect for your living room, bedroom or even your front hall.  You can freshen it up with a beautiful bunch of flowers, colorful books or just use it as a handy place to store your keys when you arrive home.
Start by choosing colors for the wire bin and the wooden base – try vibrant and bright colors to add a splash of character to the room. Next, attach the wooden plank to the bottom of the bin and flip it over to reveal your newest addition to your home! Find, paint, attach – it's as easy as one, two, three!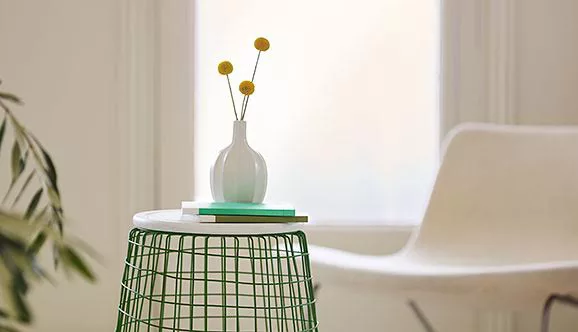 Estimated price: $12
No. 3: Simplistic Candle Holders
Candles are a great addition to any room, particularly if you indulge in beautiful candle holders that complement your décor and add a sophisticated touch.
Save by making your own candle holders using old glass jars and sand to create clean and elegant holders that will improve any room.
The only supplies you'll need to make these lovely pieces are glass jars, sand and candles –  although you can also add leather string or ribbons to decorate the outside of the jar if you so please.
Filling the jar with sand creates a sturdy base for the candle and will protect your furniture from heat and wax. Get creative and play around will different colored sand and decorations to complement the mood of every room.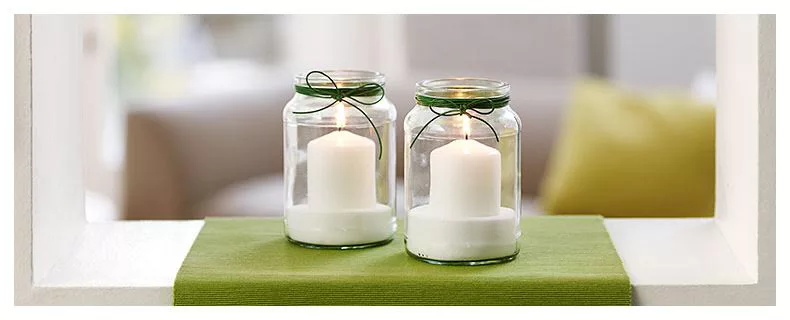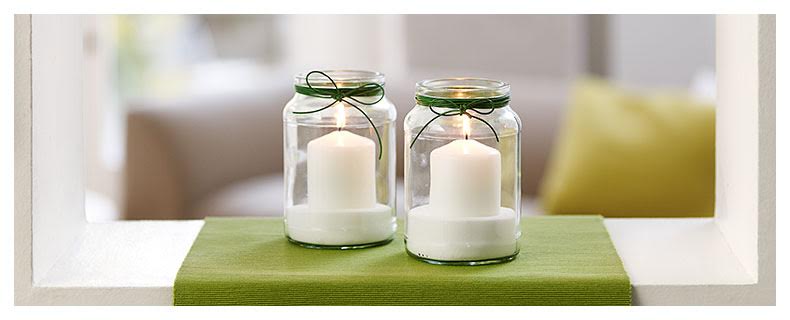 Estimated price: $6
No. 4: Elegant Dining Accessories
Whether you're prepping for a dinner party or just looking to upscale your dining area, these two accessories are great additions that are sure to impress.
Serve dessert in style or add a chic touch to your kitchen with this cake stand created from repurposed teacups and saucers. See what gems – mismatched or part of a set – you can find at the back of your cupboard to achieve a vintage look. Simply secure the cake stand together using strong glue and your new piece is complete!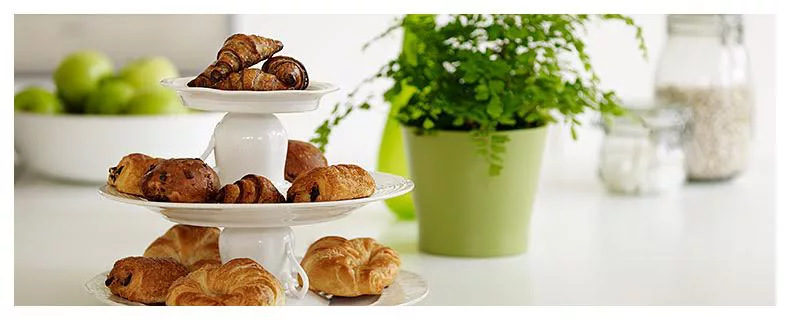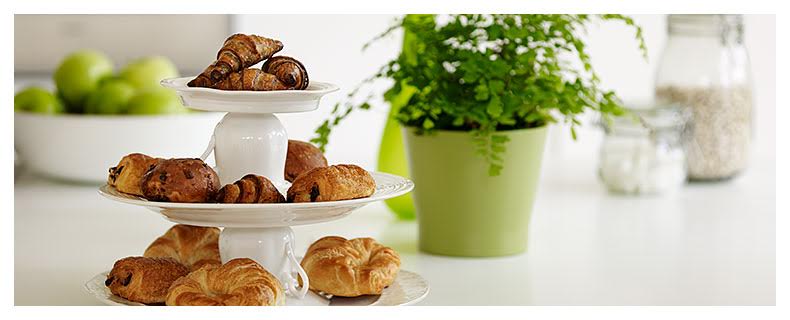 Just swapped out an old candlestick for your new upcycled candle holders? Instead of tossing it away, find an old tin and use both to create a beautiful dining table centerpiece.
Attach the cake tin to the candlestick to create an elegant shallow bowl. Finish off by painting the piece to match your décor and embody your personality. This is perfect for displaying flowers or candles and adds a sophisticated touch no matter the occasion.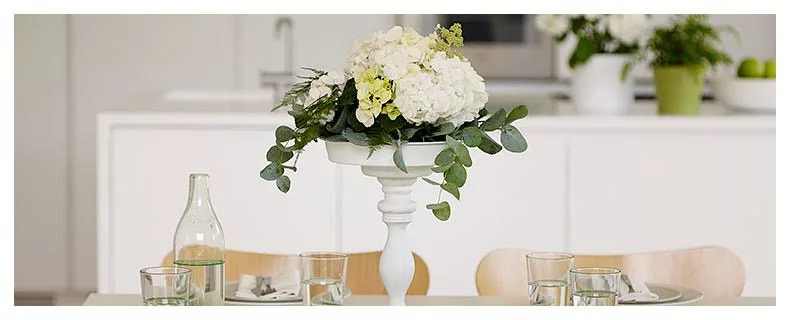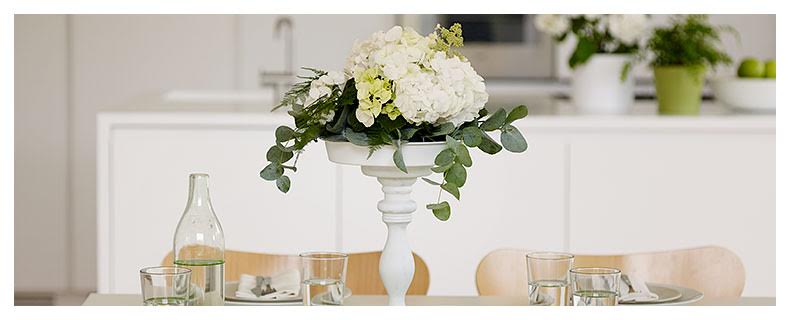 Cake stand estimated price: $5
Centerpiece estimated price: $8
No. 5: Low-Maintenance Terrarium
Don't know what to do with those burnt out lightbulbs? How about repurposing them to create your own mini terrariums to house low-maintenance and attractive succulents?
Carefully remove the inner workings of the bulb, give it a scrub and instantly you have a stylish and modern accessory at your disposal. For this project, attach silicon bumpers to the bottom of the bulb to create a stand and fill the bulb with sand and succulents or air plants to create a miniature landscape.
This is ideal for your living room and adds a natural and creative touch without the added commitment to regular waterings.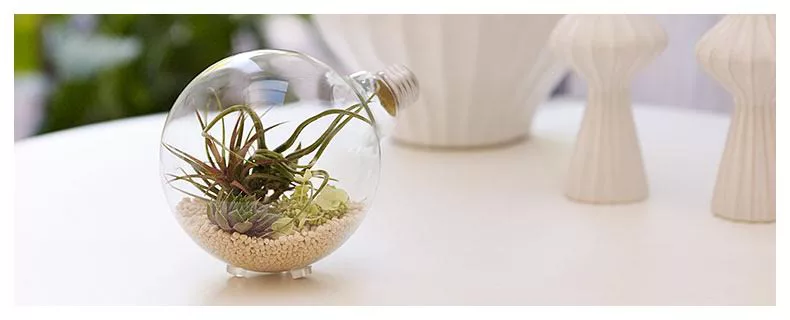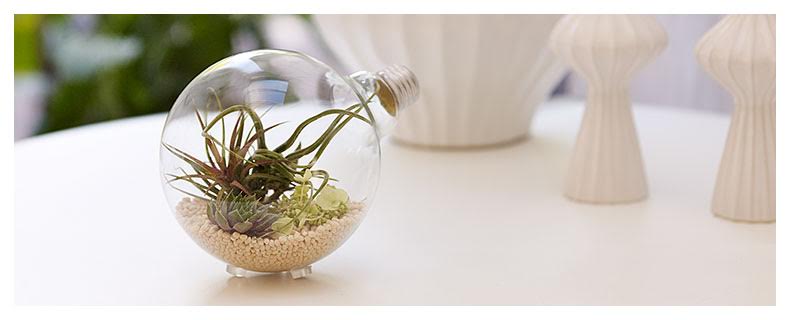 Estimated price – dependent on the plant life you choose: $18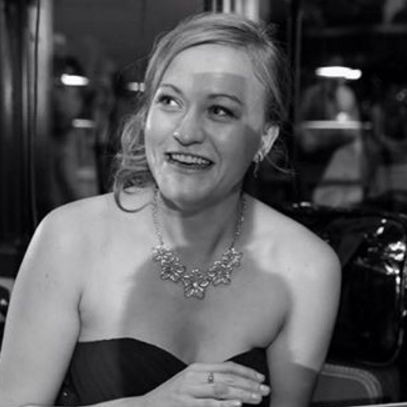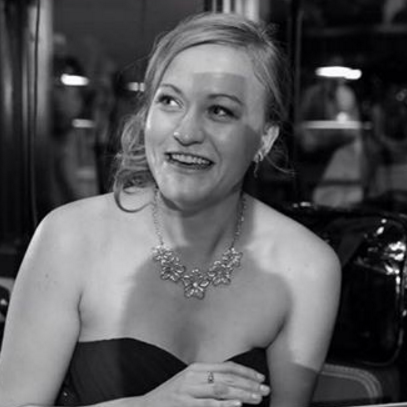 Georgia Sibold is a recent graduate who loves anything writing, home and décor related. Born in Canada, she now lives in London where everything is expensive and finding inventive ways to save is a must!