If you watch HGTV at all or are versed in real estate, you know that a kitchen remodel will give you the biggest return on your investment when it comes time to sell.
However, not everyone has deep enough pockets to outsource the entire project. Fortunately, the kitchen lends itself to plenty of DIY projects that will help you turn an old kitchen new—without breaking the bank.
Read on for six kitchen upgrades that you can complete yourself.
*Disclosure: This is a partnered post. Read our full disclosure policy here.
Backsplash
The backsplash has traditionally been something that many people have tried as a DIY project, but not always with success. And let's face it: it's a marriage-tester to boot. Tin tile is a new trend in backsplash that looks great and won't threaten the success of your relationship.
As this DIYNetwork.com article notes, "Tin tile has many advantages: Its reflective properties will brighten a room, it is easy to clean and it comes in a variety of finishes to match your kitchen's hardware and fixtures."
As an added bonus, it shouldn't cost you more than $100! A peel-and-stick backsplash kit is another easy alternative, although we like the look of the tin tile more than this option.
A Faucet Swap
Things like fixtures and sinks are great things to replace when you don't have the money for a full kitchen remodel but you do want to give everything a shiny, new look.
And as long as you make sure to turn off the water valves while doing this and follow the directions very closely, it shouldn't be a project that's over your head.
Hang Your Cookware
Speaking of over your head…if you're looking for more space during your renovation, it could be time to hang your cookware. This frees up a ton of cupboard space and, in turn, makes your counters look less cluttered.
The catch here is that you want your cookware to be new or at least scratch-free since it's out in the open for all to see.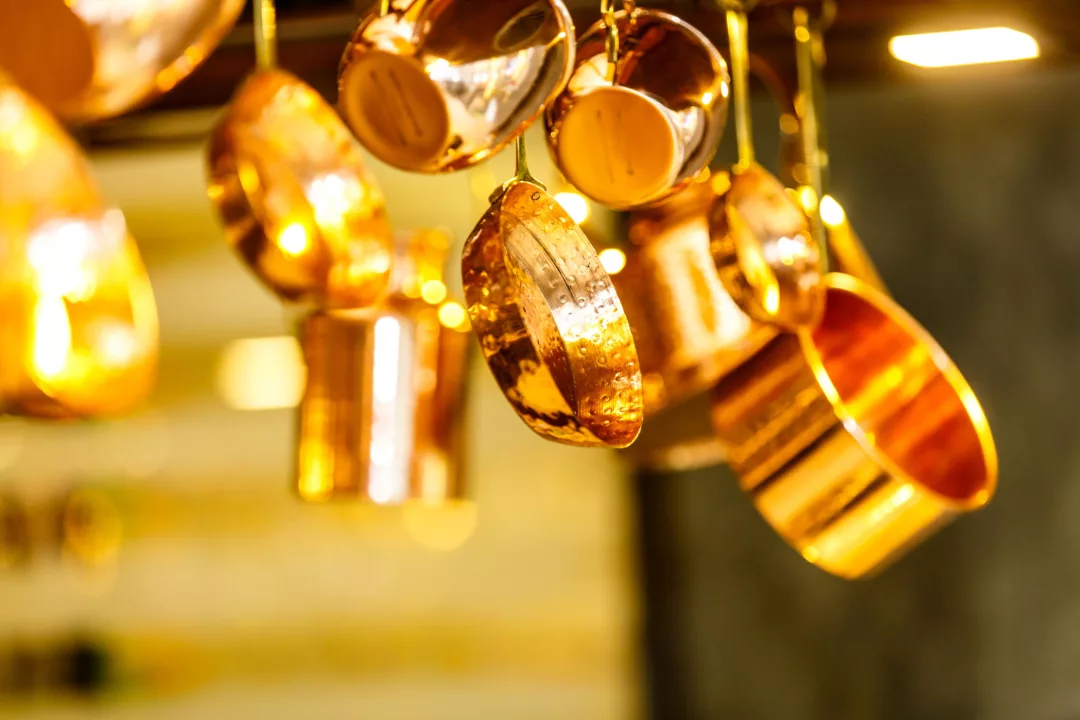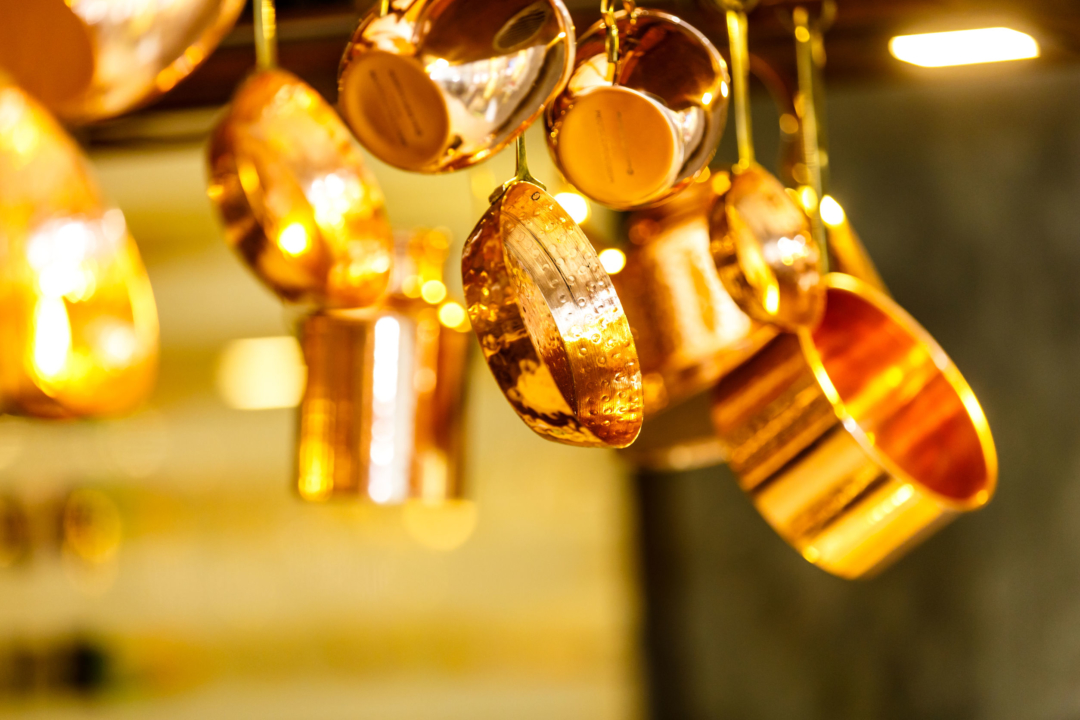 Create an Island
An island is the epicenter of the kitchen, so you want this to be as visually pleasing as possible. That doesn't mean you can't do it by yourself, however. You can build it from scratch using tutorials or incorporate furniture that you already have—or a cool piece you find at local thrift or consignment stores.
The latter allows you to create a funky, unique vibe. Because most furniture pieces don't aren't manufactured with kitchen use in mind, you'll need to finish it off with concrete, a counter top epoxy, or other resistant material of your choosing.
Add Some Lighting
Lighting is an ideal way to add character to the kitchen. From pendant lights and statement chandeliers to island lighting and colorful lanterns, the sky is the limit when it comes to brightening up kitchens.
If you want to put focus on the other work you've done in your kitchen, consider under-cabinet lighting.
Paint
One of the most effective ways to revamp your kitchen without going for the full remodel is by painting your kitchen cabinets. Spray painting is an option for those in a time crunch, but it can be tricky, so most experts recommend a paintbrush and small roller.
Make sure to remove all hinges and hardware and label the doors—this will make life a whole lot easier when you have to put them back. If you can't fit a large worktable in your kitchen, use a drop cloth to avoid ruining your floors.
Prep the cabinets prior to painting by scrubbing, sanding, and priming, as this will ensure cabinet doors won't stick once painted. Finish by caulking any gaps.
Choosing the right paint and paint color is also a crucial part of the process, and you want to draw inspiration from something else in the kitchen. Ideally, you want this room to be nice and bright, so white is always a good option. If you want to be a bit more daring, go for a cheery yellow hue. Most importantly, however, you want to sample the shade before you go for it.
And as this Home Guides article from SFGate.com notes, "Choose a paint finish that's easy to clean and forgiving of surface imperfections. Satin and semigloss both fit the bill. The best one for your cabinets depends on how you use your kitchen as well as the look you want to achieve."
Some Final Words of Encouragement
Don't have the money for a full kitchen remodel?
Don't panic.
Try any or all of the above DIY kitchen projects and this room will look lovely—without having to touch that college fund.