A honeymoon is a wonderful way to relax and enjoy time alone with your new spouse after all of the stress of wedding planning is over.  The most important part of a honeymoon is spending quality time with the one you love – it doesn't need to cost a fortune to be a memorable vacation!  Here are six ways to save money on the honeymoon.
Plan a weekend trip in your home state or a neighboring state.
You don't need to jet off to a tropical island and spend two weeks at a fancy resort to have an amazing honeymoon.  Why not plan a long weekend trip to a new town in your home state or a nearby state?  You'll save money on airfare, hotel costs, food, and entertainment if you go on a shorter trip.
See if friends or relatives have available space.
Do you know anyone who has a cabin or vacation home that they would let you use?  This could be their wedding gift to you.  My in-laws' gift to us was letting us use their time share and frequent flyer miles.  Because of this, we were able to get a week-long trip without paying anything for the hotel or flights.  (We made sure to choose a state that wasn't too far away – otherwise the frequent flyer miles wouldn't have covered it.)
There are even some websites that enable travelers to "swap" houses with someone else during a vacation.  Let's say you live in California and someone else lives in NY.  You travel to NY, they travel to CA, and you each stay in the other person's house for free.  Pretty neat, right?
Set up a honeymoon registry.
Instead of registering for fancy china that you'll only use if the Queen of England ever pops in for a visit, set up a honeymoon registry.  I recommend Honeyfund – it's free and easy to use.  Guests can pay for a portion of your airfare, a night at the hotel, your rental car, dinners out, couple's massages, and more.
Pick a nontraditional location.
Instead of the stereotypical Hawaiian beach honeymoon or European dream vacation, pick a less conventional locale.  If you want to go somewhere warm, have a desert honeymoon and enjoy time by the pool.  The desert is just as beautiful and relaxing as the beach, and it's typically less expensive.  Alternatively, enjoy some tranquility in Cape Cod (located in Massachusetts), go on adventures at Yellowstone, or have a quiet mountain retreat in the Adirondacks.
Buy groceries and eat most of your meals at the hotel.
Don't go out to eat for every meal – this adds up quickly!  Buy groceries and make meals at the hotel as often as you can (and take advantage of any complementary meals the hotel offers).  I am a saver and the hubby is a spender – if it were up to me, we would've eaten every meal at the hotel, and if my hubby had his way, we'd go out for every meal.  We were often out sightseeing during the day on our honeymoon (not close to our hotel), so we decided to eat lunches out.  We made sure to be back to the hotel by dinner time so that we could make our own dinners.  This was a nice compromise – we were able to enjoy eating some meals out without spending too much money.  Lunch is much cheaper than dinner!
Use Groupon or other deals for activities.
Check out Groupon for great deals on couple's massages, spa treatments, museum admission, and other fun activities.  Still in college or grad school?  Bring your student ID.  My hubby brought his student ID on our honeymoon, and he was able to get discounted or free admission to museums, botanical gardens, and events.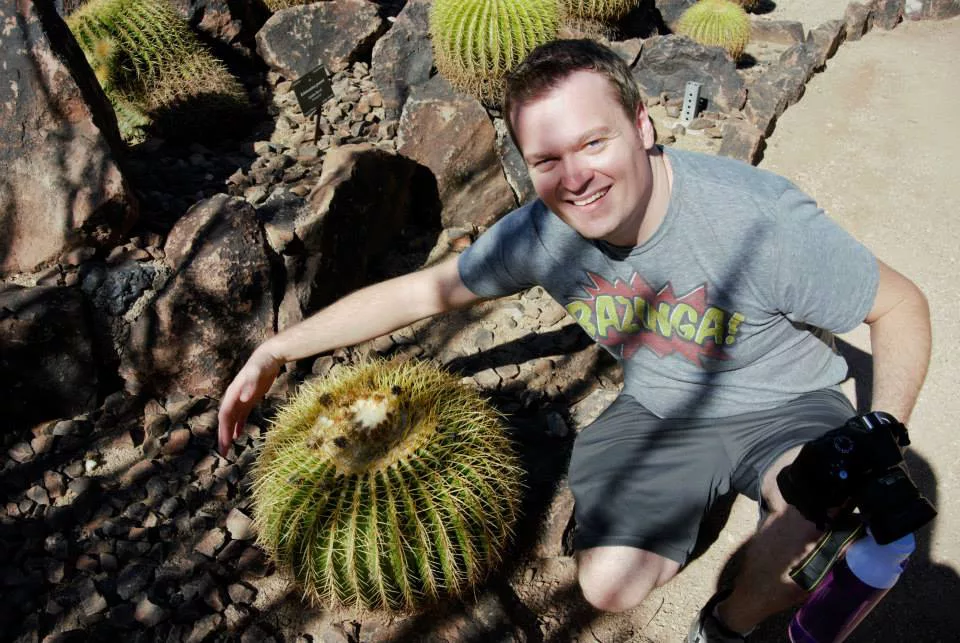 *Featured image courtesy of Megan Bailey.
How did you save money on your honeymoon?
Other stuff you might like:
The Frugal Wedding: 5 Ways to Save Money on Flowers
How to Keep Your Bridesmaids Happy on a Tight Budget
Beware of Hidden Wedding Dress Costs: Alterations and Bustling
Cheap and Fun Alternative Bachelorette Party Ideas
The Frugal Wedding: 20 Fabric Store Finds Under $20