The average wedding in the US costs a ridiculous $30,000.  There are many ways to cut costs on every aspect of the wedding, but there are some things that can just be skipped entirely.  Not-so-frugal friends or relatives may try to convince you that these things are essentials.
But this is YOUR day and if you're the one paying for it, you should be able to skip anything that you deem unnecessary.  Here are 7 non-essential items to skip at your wedding.
Aisle Runner
If your wedding is indoors, you definitely don't need an overpriced, monogrammed aisle runner.  If the wedding is outside, you may think that the aisle runner is necessary so you don't ruin your dress.  The truth is that with an outdoor wedding, your dress is going to get dirty anyway.
I bought a cheap aisle runner, and it was so flimsy it kept blowing up in the wind.  My mom and mother-in-law had to use their purses to weight it down.  It also was impossible to walk on.  When I tried, my dress started getting tangled up in the aisle runner.  I ended up not using the aisle runner at all and walking on the grass instead.
If you do use an aisle runner for an outdoor wedding, buy one that's sturdy and make sure you have something to hold it down.  Otherwise, just skip it entirely.
Flowers
My biggest wedding-related regret is wasting money on flowers.  I did my best to keep the flowers "cheap", but we still spent hundreds of dollars on them.  It definitely wasn't worth it.  When you look back on your wedding day years from now, are the flowers going to be what you remember?  If not, don't make flowers a priority.
Favors
Favors are pretty pointless, and they can be surprisingly expensive when you're buying one for every guest.  If anyone is offended that you aren't offering favors, remind them that you are buying dinner and drinks for 100 people.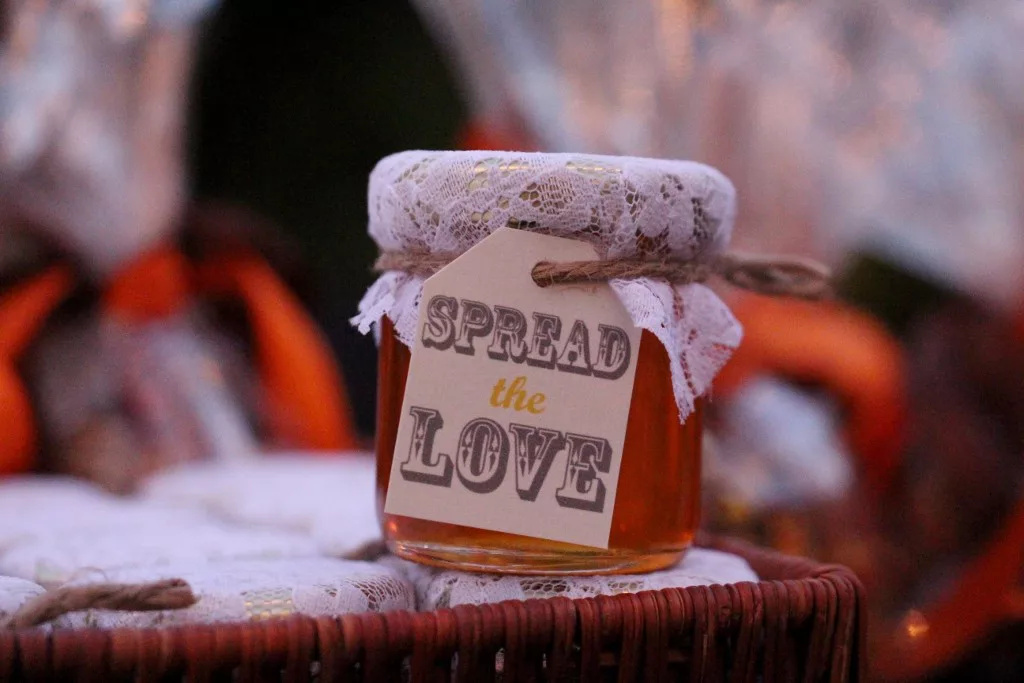 Videography
A video of the wedding is a nice thing to have, but is it worth the cost?  I decided it wasn't worth it for me because the hubby and I would probably put it away somewhere and hardly ever watch it.  The photos were more important to us.
Limo
If you're planning to drink at the wedding, try to find someone who's willing to be your designated driver instead of getting a limo.  My hubby and I drove his car from the ceremony to the reception. We had photos right after the ceremony (while the guests left for the reception), so none of our guests saw what we were driving in anyway.
My hubby and I, and some of the bridal party, stayed at a hotel right next door to the reception venue, so we walked over.  The other members of the wedding party who had to drive chose not to drink.
Candy Buffet
As adorable as a color-themed candy buffet looks, I've never seen anyone actually eat much candy at a wedding.  Why spend a few hundred dollars on something that no one will even use?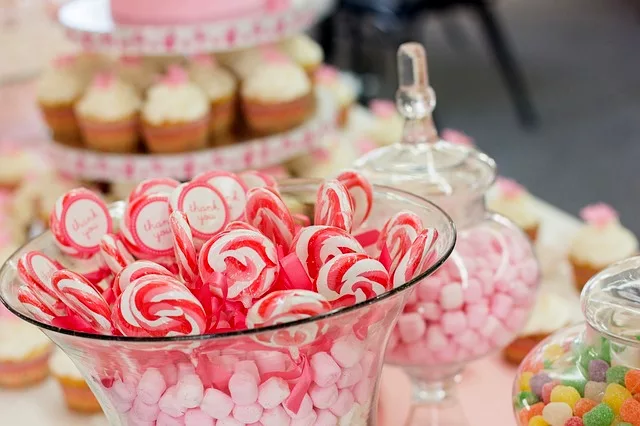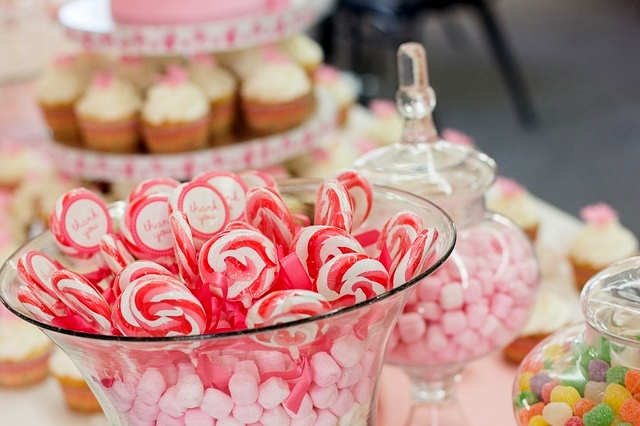 Champagne Toast
We assumed (incorrectly) that a champagne toast was included in the price of alcohol at our venue.  It wasn't, and one glass of champagne per person would've doubled the amount we spent on alcohol.
Considering that many of our guests didn't even drink, this seemed like a huge waste.  Even if your guests are big drinkers, they'll probably appreciate an open bar more than one glass of champagne.
What do you wish you had skipped at your wedding?
Other stuff you might like:
6 Ways to Save Money on Your Honeymoon
The Frugal Wedding: 20 Fabric Store Finds Under $20
Cheap and Fun Alternative Bachelorette Party Ideas
How to Keep Your Bridesmaids Happy on a Tight Budget
Beware of Hidden Wedding Dress Costs: Alterations and Bustling