I have found that living intentionally helps me to stay focused on the most important things in my life.  Also, as a Type A person, I love having goals to hit instead of feeling frustrated or "stuck".  So, here's how I did in September and October for each of the 8 categories.
*This post contains affiliate links. Read our full disclosure policy here.
Finances
My hubby put $1,000 toward his loans in September and I put $1,400 extra toward mine.  I was hoping to do more, but I had some additional expenses – no emergencies, just things we don't pay for every month, like our dog's annual vet visit, medical bills, and an oil change.
When I first started paying on my loans, my payment was about $816/month but I've paid down my balance enough that the minimum payment has decreased to $408…which frees up more money to put toward extra payments.  This is how the debt snowball works.
In October, we didn't put anything extra toward our loans due to an unexpected emergency.  While on our way back from an apple orchard, my hubby's smart car (which we purchased for cash only 10 months ago) died on a highway.  Thankfully, we broke down in a small town where everyone was very helpful and someone quickly came to help push our car over to a sidewalk.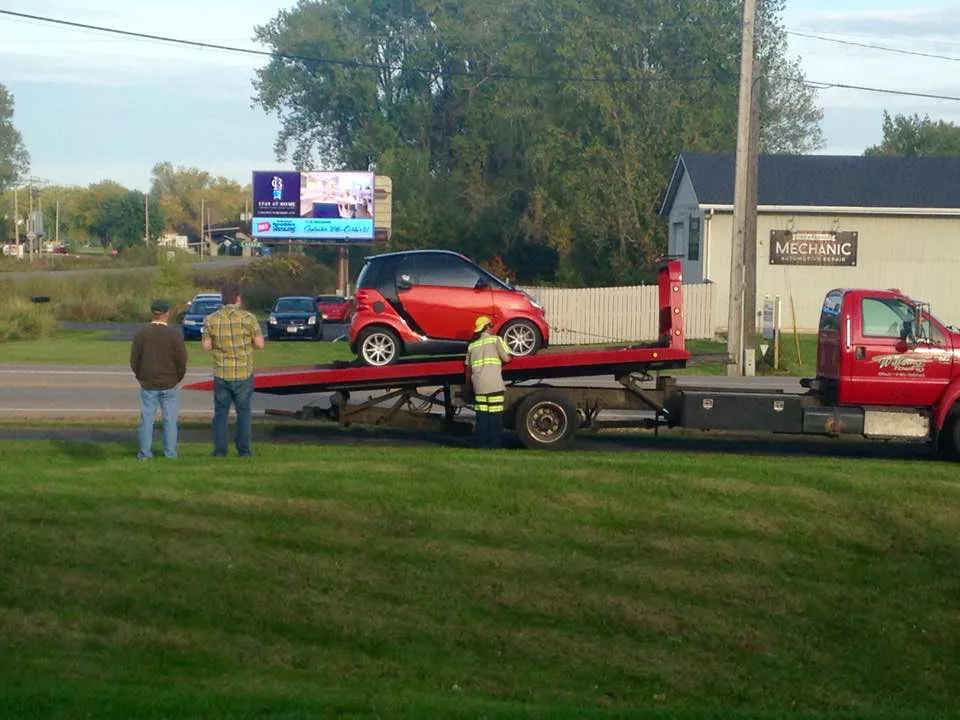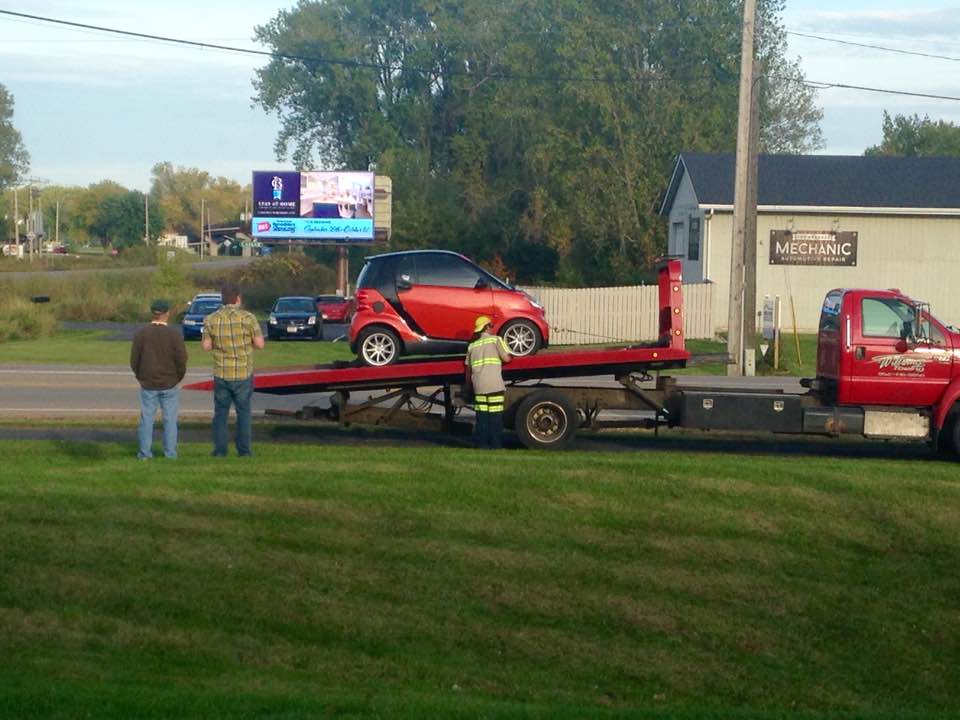 But there was bad news too – between the tow truck fee and the repairs, we spent about $400…only to find out that the car needed a new engine, which would cost $4,500.  That's right – more than we paid for the car itself!  We decided to sell the smart car (for only $300) and purchase a used vehicle.
Our first instinct was to carpool while we save up cash for a newer car (which is what we did when my hubby's last car died), but my hubby has a new job now with a much longer commute and my car can't make long drives due to its overheating problem.  It doesn't make sense to spend a few grand getting this overheating issue fixed when my car is 17 years old and probably won't last much longer anyway.  So…we took out a car loan.
:(
This is the LAST thing we wanted to do (adding to our debt when we're trying to get out of debt ASAP), but unfortunately it seemed like the best option right now.  The plan is to have the car paid off by January and then we're going to get REALLY gazelle intense on these pesky student loans.  If all goes as planned, we will be buying a townhouse by December of 2018.
Prior to the smart car breaking down, my hubby's iPhone started acting up.  He thought he was going to need to buy a new one, but he decided to try to fix it himself and he was able to!
It was shortly after this that the smart car died, so I'm very glad we didn't waste hundreds of dollars on a new phone.  This was a good reminder of Murphy's Law, which states that "anything that can go wrong, will go wrong."  Stressful (and sometimes expensive) situations often seem to occur all at the same time.  Because of this, it's crucial to have an emergency fund while you pay off debt.
Health
A few years ago, I started eating a whole food, vegan diet and quickly lost 35 pounds.  Unfortunately, I gained some of the weight back and I developed iron-deficiency anemia.  While it IS possible to get enough iron from a vegan diet, it's much easier to ensure that you're getting sufficient iron when you eat meat (iron from meat is more absorbable by the human body than iron from vegetables).
Since I now know that I'm prone to anemia, I decided the best move for me personally would be to start eating meat again. (Side note: If you're a vegetarian, make sure you're getting enough iron.  You're at highest risk for anemia if you're female, of child bearing age, have a family history of anemia, and have a history of excessive bleeding).
Although I am eating meat and eggs again, I'm still sticking with a whole food diet which has been going well for the most part.
I go for 45 minute walks every day and I'm currently averaging 9,000 steps each day.  I track this using my FitBit Flex – if you're looking for a cheaper alternative to a FitBit, my hubby recently purchased a $20 Bluetooth Fitness Tracker and it's been working great for him.
Career
-Side hustle (blogging): My page views are lower than I would like, but my blogging income was at an all-time high in September!  Whoo-hoo!  It could have been even higher if I hadn't turned down a couple of offers (I'm trying to limit the amount of sponsored posts I include on this blog, so I can continue to offer readers the best quality possible).
I'm going to work on increasing my traffic as much as possible so that I can also increase the amount of affiliate income I earn (which goes straight to my student loan debt).  If you're interested in starting your own money making blog, I created a free step-by-step guide that walks you through exactly how to set up a blog.
Faith
I went to church almost every week and went to holy yoga classes (which are held in a church) once per week.  I've been thinking about taking some kind of class at church soon, but haven't really decided because nothing is what I'm looking for exactly.  We'll see!  I also started rereading the Bible on the She Reads Truth app.
Relationships & Fun
I currently am on a three year spending diet (which includes date nights and outings with friends) while we pay off our loans.  This doesn't mean that I never hang out with friends or go out with my hubby – we just find free things to do.
Over the past couple of months, we've had board game nights and bonfires, gone on walks, and attended free yoga classes.  We also went to an apple orchard which was a lot of fun (aside from the smart car breaking down on our way home).
My hubby and I celebrated our three year wedding anniversary by checking out the new sculptures (a free date!) at the Minneapolis Sculpture Garden (where our wedding ceremony was held).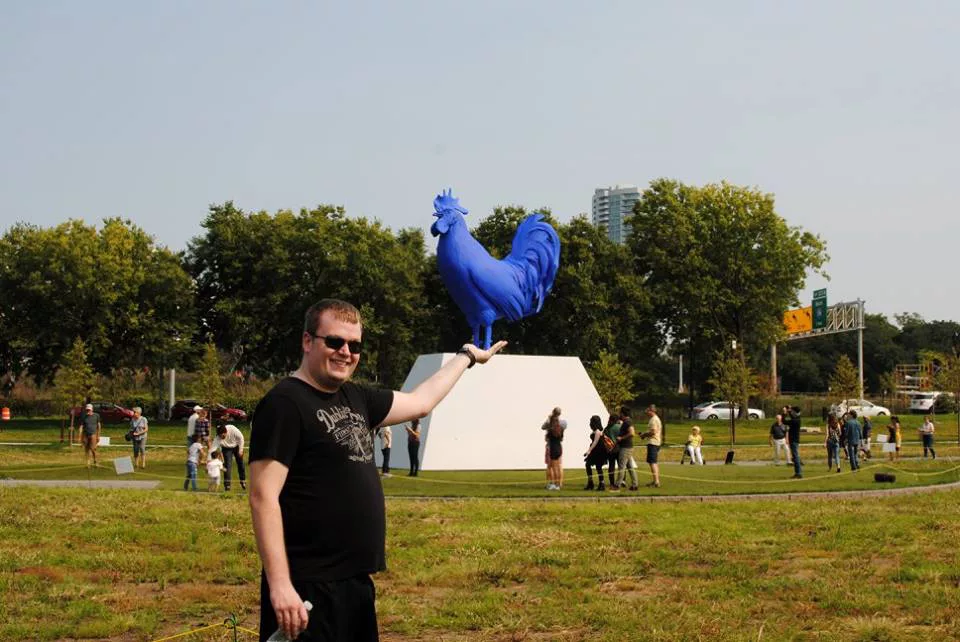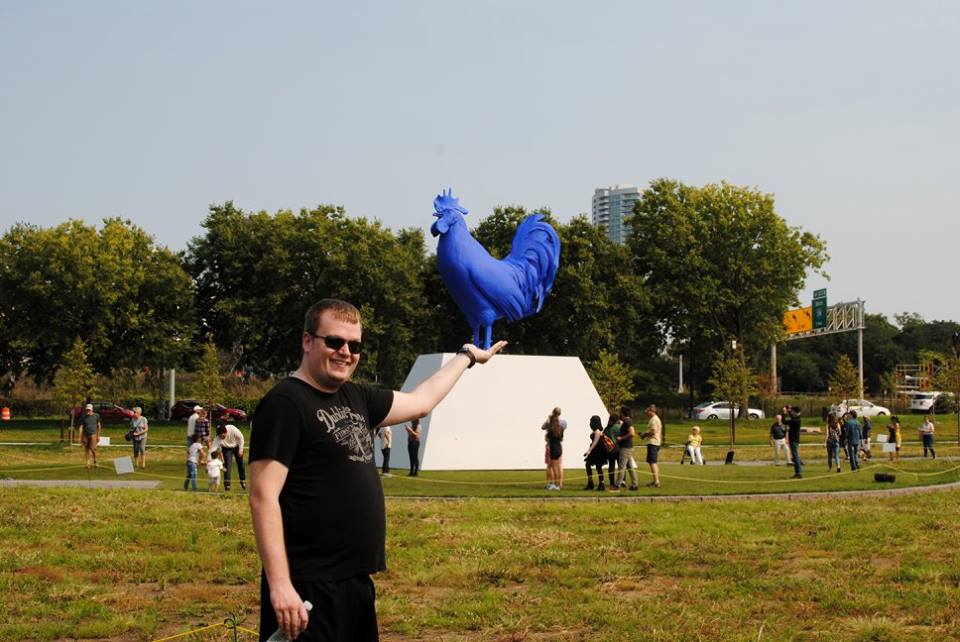 In October, we went on a couple of trips – a day trip to Taylors Falls, MN and an actual vacation to Myrtle Beach, South Carolina with my parents and my in-laws.  Located on the St. Croix River (right on the border of Minnesota and Wisconsin), Taylors Falls is gorgeous and it's a super cheap location which makes it perfect for a budget-friendly day trip.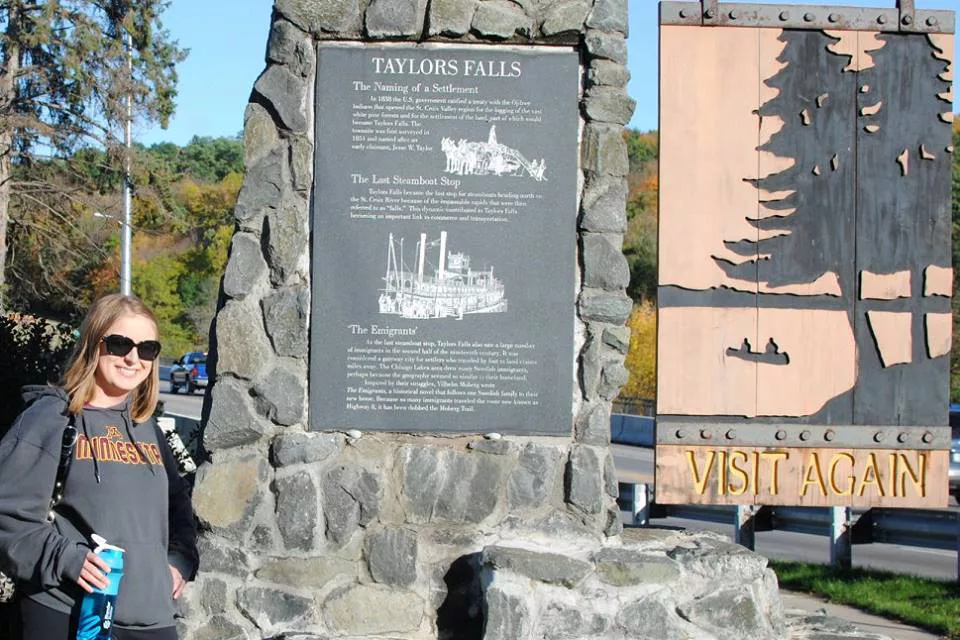 Because of our debt, we don't normally travel, but we had the opportunity to take a very cheap vacation to Myrtle Beach thanks to my in-laws' timeshare and frequent flyer miles.
We had an amazing time!  It was so nice to get a break from work and blogging to spend a few days on the beach.  It had been 7 years since the last time the hubby and I had seen the ocean, and it was wonderful to see it again.  It was also great to be able to travel to a part of the country that we had never been to before.  I'll be sharing more about how we saved money during this trip soon – stay tuned!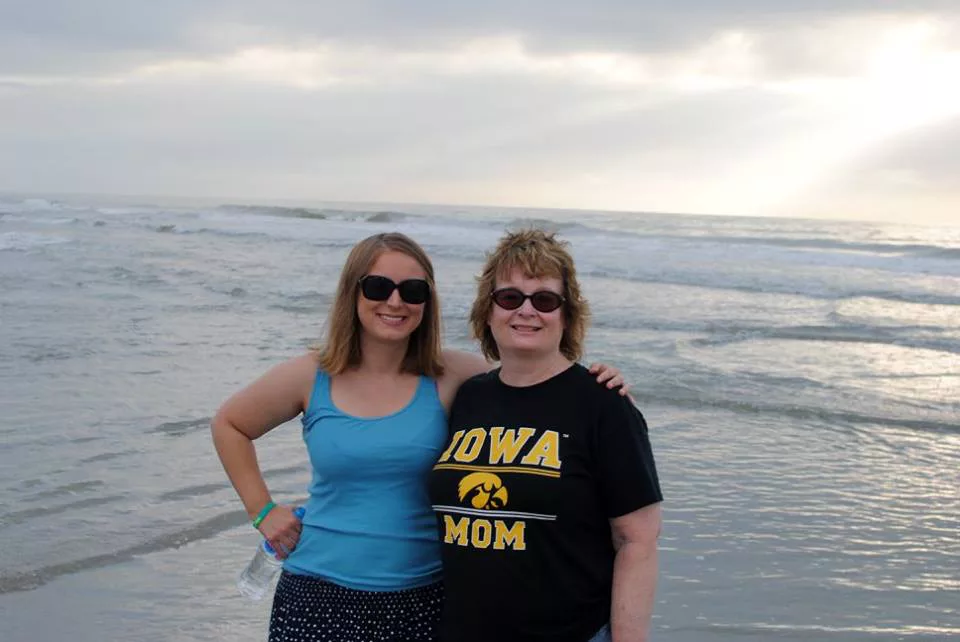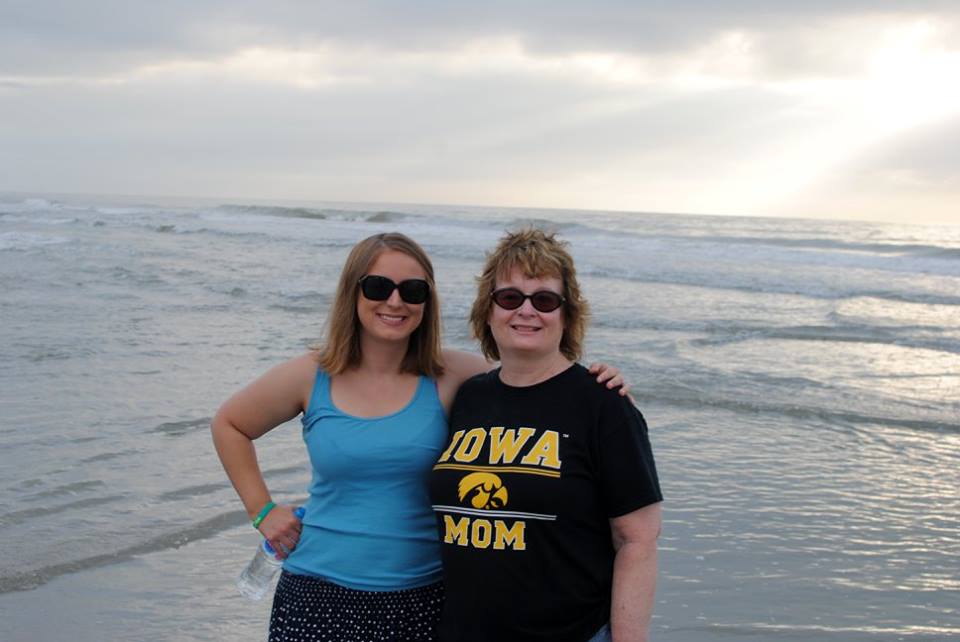 What I'm Watching/Reading This Month
As an introvert, watching Netflix is one of my favorite cheap things to do.  Over the past couple months I've been watching Reign and I love it!  Reign is about the life of Mary, Queen of Scots who ruled Scotland around the same time that Queen Elizabeth I ruled over England.
I also watched a couple of free movies during our flights to and from Myrtle Beach – I watched The Big Sick (not really my thing, but it had a few funny and sweet moments) and The Girl on the Train (it's dark and depressing, but it's one of my favorite movies ever).  If you haven't read the book yet, read it.  It's even better than the movie.
I finally finished Love Your Life Not Theirs by Rachel Cruze.  It was okay – it has plenty of useful info, but if you've already read Dave Ramsey's books, it's a bit repetitive.  I also recently received Stefanie O'Connell's book The Broke and Beautiful Life from a blogger friend and I'm excited to start it!
Environment & Service
Environment & Service: I don't have much new to report in these areas.  I'm trying to be mindful of the amount of waste I produce so there's no need to throw so much stuff away.  Minimalism definitely helps with this!
In Case You Missed It
Popular posts for September and October:
5 Reasons to Refinance Your Student Loans
What Rory Gilmore Shows us About Millennial Entitlement
10 Ways to Make an Extra $500 Each Month
The Problem With Your Problem With the "Get out of Debt Quick" Stories
How to Do Project Life on a Budget
How is your fall going?
Want more?
Read the personal finance book that changed my life: The Total Money Makeover by Dave Ramsey