Halloween is right around the corner and you know what that means! It's a fun holiday to celebrate, but it can get quite expensive. From Halloween party admission fees and overpriced costumes to pricey décor and expensive treats, it all adds up.
My husband and I are currently working on paying off $127,000 of debt (mostly student loans), so there's no room in our budget for extras like Halloween expenses.
*Disclosure: This post contains affiliate links. Read our full disclosure policy here.
If you're on a tight budget, here are several ideas for celebrating Halloween for FREE or a low cost!
Cheap or Free Events
Going to a Halloween party at a bar or nightclub can easily cost $30+ just for admission. That doesn't even include food or drinks!  If you want to save money, try a cheap or free event instead.
A few years ago, I went to a free '80s night at a casino. It was so fun getting dressed up in '80s outfits, my friend won a lip syncing contest, and it didn't cost a thing!
A different year, we went to a party at a friend's place which involved a scavenger hunt. The scavenger hunt was free (you can find Halloween scavenger hunts for free on Google).
My husband and I have also been to a Halloween-themed 5k walk. The one we attended did have a cost, but 5k's are sometimes free (typically a donation is encouraged, but not required).
Here are a few other free ideas:
Host a Halloween party at your house.
Have a Halloween-themed game night.
Go to a Halloween festival or parade.
Have a movie night and watch scary movies.
Attend a canine costume party. There's nothing cuter than dogs in Halloween costumes!
There are plenty of fun, free things to do on Halloween!
DIY Costumes
Buying a cute costume is fun, but I don't want to spend a bunch of money on a costume I'll only wear once. Try an '80s night costume, and you probably won't have to spend a dime since many '80s trends are back in style.
'80's Night
For the '80's night party I went to, I wore leggings, leg warmers, neon colors, an off the shoulder shirt, and huge earrings. A friend's mom did my makeup (more neon colors) and hair.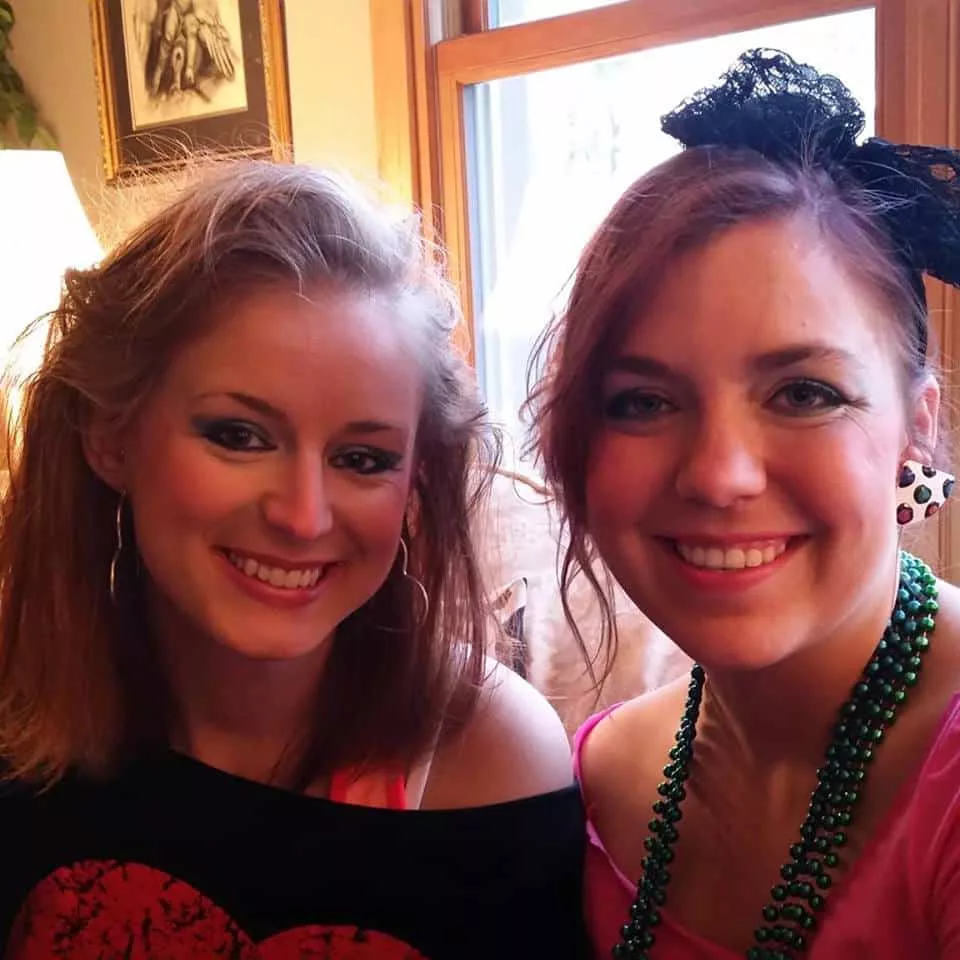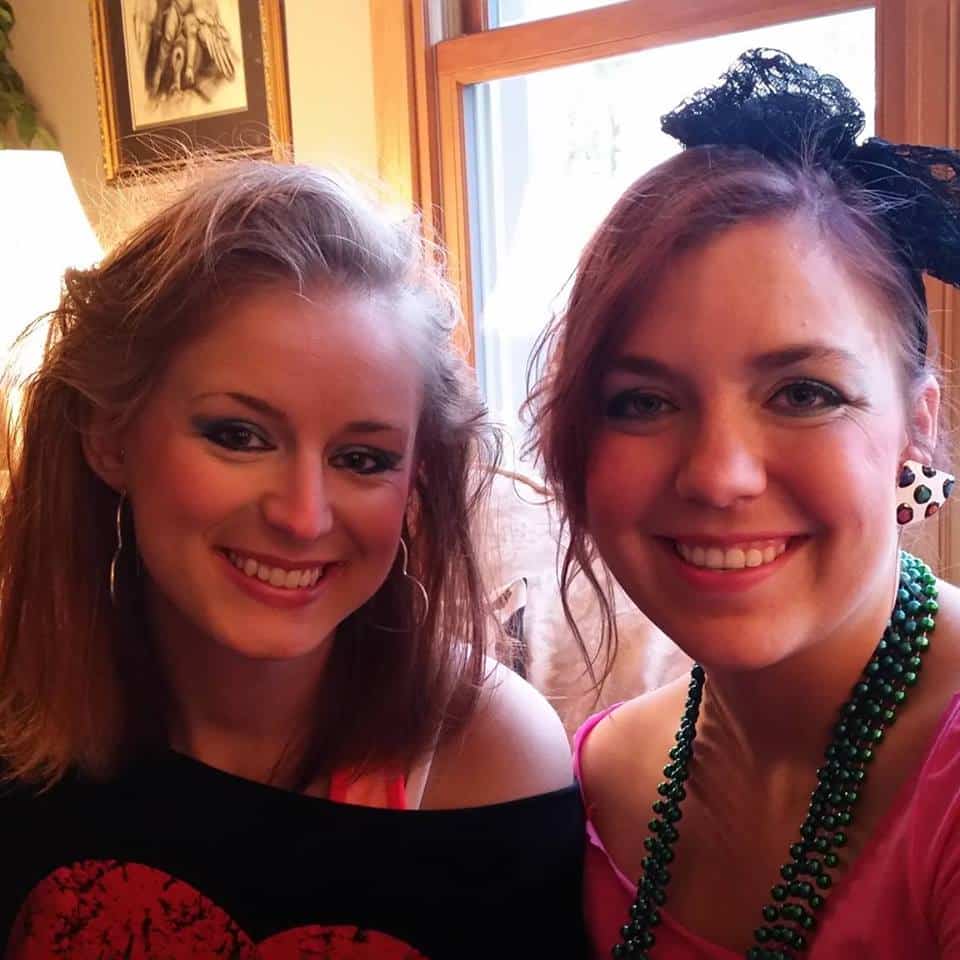 Cat
For a different Halloween, I was a cat. I paid for the collar and cat ears (which were cheap), but I can combine them with any solid black outfit I want to wear. This is a nice option in Minnesota because it's often freezing cold on Halloween, so I like to be able to wear a warmer outfit when the weather sucks.
If it's super cold, I can wear a black sweatshirt and black pants; on a warmer Halloween, I can wear a black dress. Adding some cat whiskers with eyeliner is also super easy and free.
Sheldon Cooper
My husband dressed up as Sheldon Cooper from Big Bang Theory one year. He wore khaki pants and a "bazinga" shirt (which he already had). If I had wanted to, I probably could've dug through my closet (or raided my mom's) to find a conservative outfit that would've worked for Sheldon's love interest, Amy Farrah Fowler.
This would've been a cute (and free) couples costume!
Here are a few more ideas:
Color Run marathon runner. Wear athletic clothes, a marathon bib, and crazy bright colors.
Crazy Cat Lady. Like cats? Wear all the cat-related stuff you have.
Crazy Dog Lady. I LOVE pugs, and everyone is always buying me pug-related stuff. I could wear pug pants, a pug t-shirt and sweatshirt, pug socks, pug earrings…you get the idea.
Ghost: This is a pretty easy one. All you need is a white sheet.
Related: Cheap and Easy DIY Halloween Costumes
Décor
As much as I would love to raid Michael's Halloween décor section, I can't justify spending that much money on décor that'll spend most of the year in storage.
The easiest way to save money on Halloween décor is just to skip it altogether.  If you don't want to skip it, try finding cheap décor at The Dollar Store, Wal-mart, or Target's dollar section.
Are you crafty? Another option is to DIY. Here are 25 Halloween decorations you can make at home.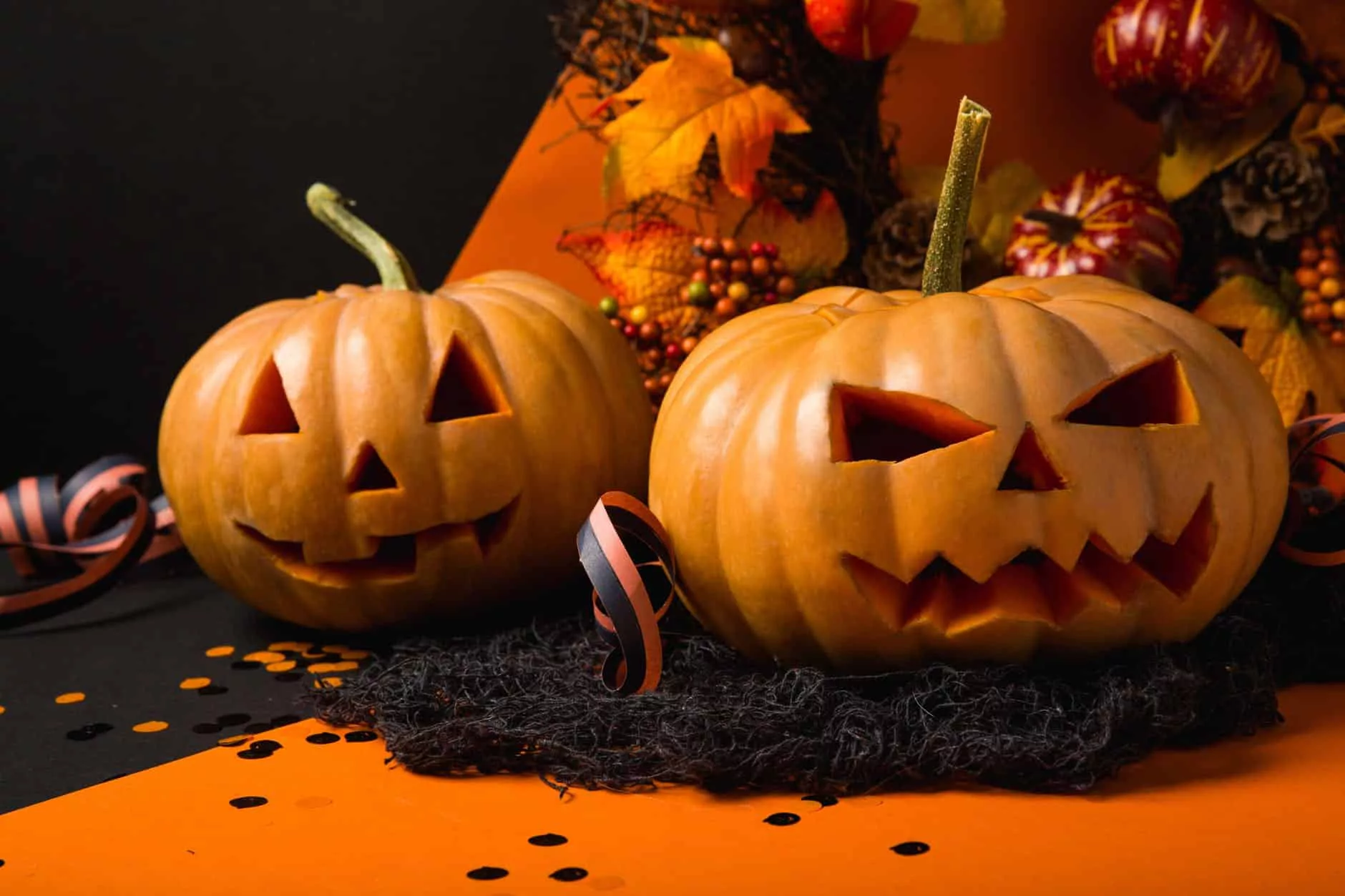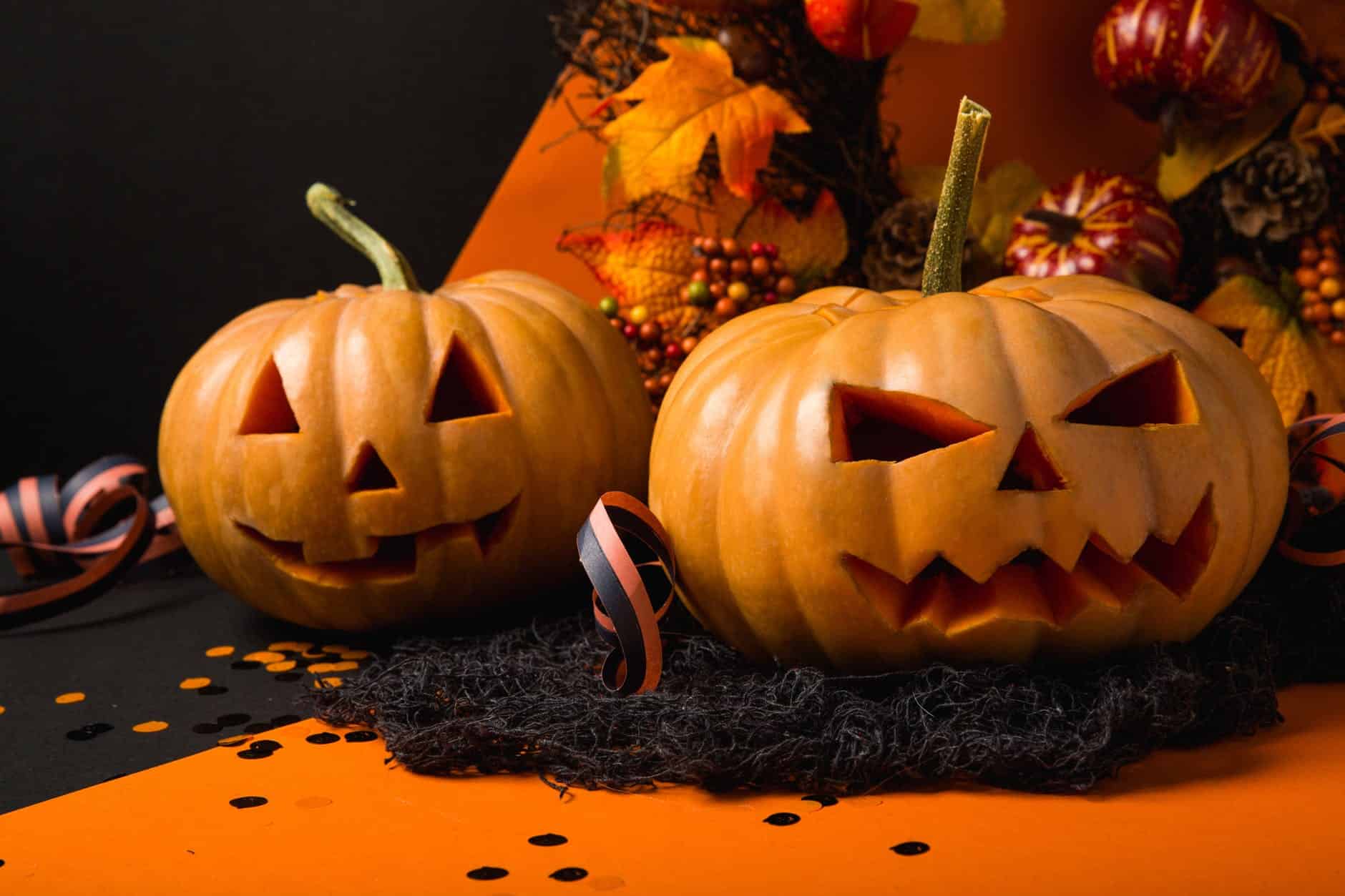 Food
Instead of spending money on pre-made Halloween cookies and other tasty treats, try making some desserts yourself.
Here are 20 ideas! I'm not a crafty person, so I'd probably stick with the simplest looking ones, like the strawberry "ghosts" or the "monster" cookie sticks. There are tons of ideas you can find on Pinterest.
Candy
If there are a lot of kids in your neighborhood, you could end up spending a good chunk of change on Halloween candy for trick-or-treaters.
Here are a few tips for buying affordable candy:
Procrastinate. Halloween candy is often on sale 1-2 days prior to Halloween.
Use coupons.
Earn cash back on candy purchases with the Ibotta app.  Download Ibotta with my link and you'll receive a FREE $10 welcome bonus once you start redeeming cash back offers! Who doesn't love free money?!
Buy whatever candy is cheapest.
Skip supersized candy bars.
Do your kids have any excess candy from school or other events? Give candy your kids don't like to trick-or-treaters.
Only buy what you can afford. If you run out, that's okay.
Another option is to not hand out candy at all. If you keep the lights off, kids will assume you're not home and they'll skip your house anyway.
Celebrating Halloween on a Budget
Celebrating Halloween is a lot of fun, but it can get quite pricey! Follow the tips above to keep your Halloween festivities affordable.
What are your best tips for celebrating Halloween on a budget?