My husband and I are currently on a four year spending ban while we pay off $127,000 of debt. Whenever we receive gift cards for fun things like going to the movies or out for dinner, we really appreciate this.
We've been working on hard on paying off debt and living extremely frugally, so we love the rare occasions when we're able to treat ourselves.
I also like to get gift cards for practical things like groceries because if I spend less on food, that frees up more money to go toward the debt snowball on our loans.
I've earned 810.01 in gift cards and cash back and it hasn't even required that much effort!
*Disclosure: This post contains affiliate links. Read our full disclosure policy here.
Here's how I did it.
$129.98 – Ibotta
Ibotta is hands-down my favorite way to earn gift cards or cash back. I recommend Ibotta to everyone because we all have to buy groceries!  Why not earn a little cash back just for buying things you were already going to buy anyway?
In addition to groceries, Ibotta also offers cash back deals on other every day purchases. Stores like Target, Walgreens, Walmart, Kmart, liquor stores, and PetSmart work with Ibotta.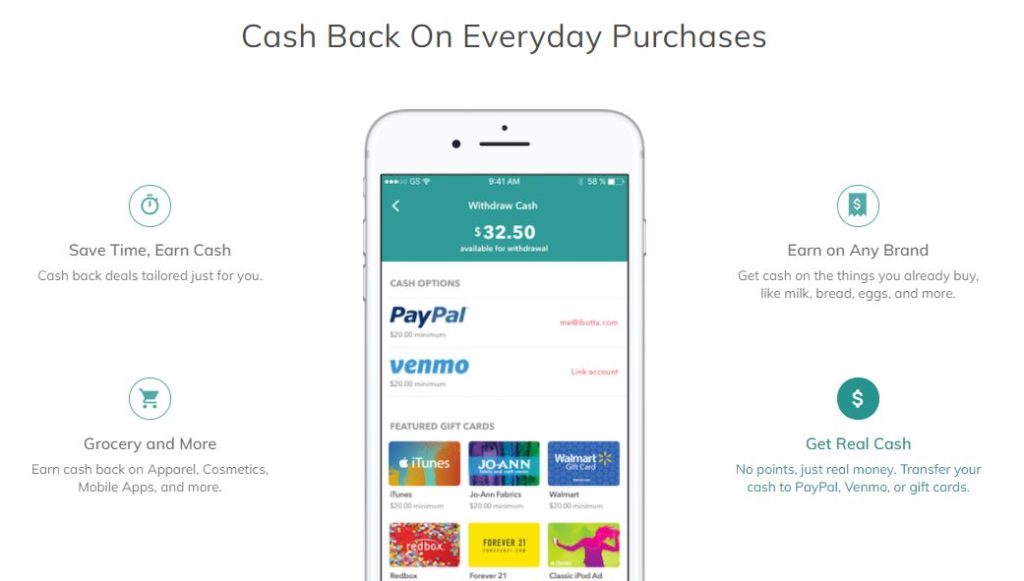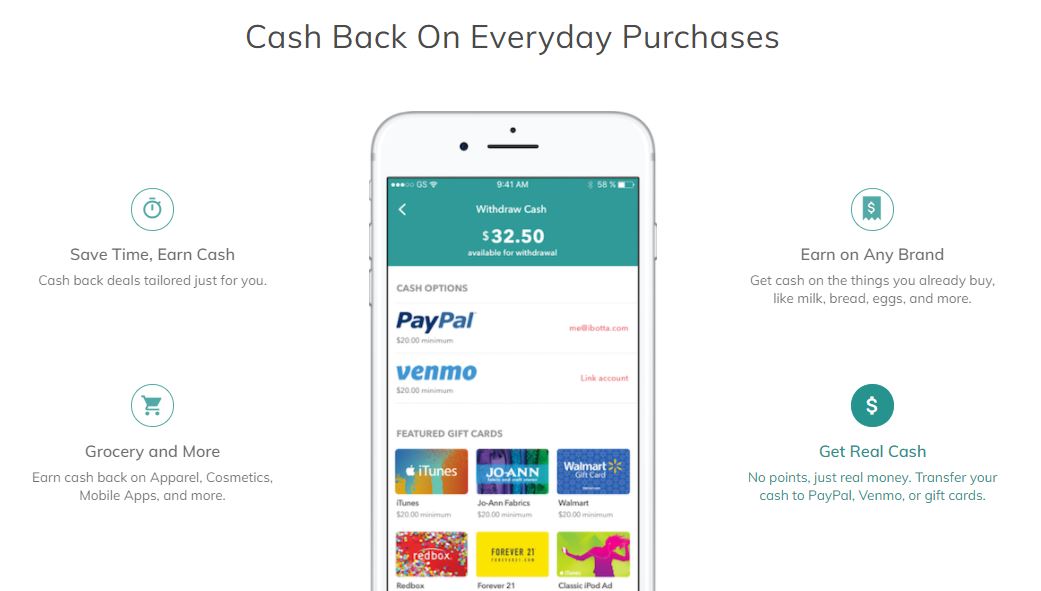 The Ibotta app is free and super easy to use. You simply make a qualifying purchase, scan the receipt, and boom – cash back is added to your account!
Once you reach $20, you can redeem your cash by linking a PayPal account or opting for a gift card – and there are plenty of different options!
I've earned cash back on groceries, dog food, makeup, and other purchases with Ibotta. So far, I've made $129.98.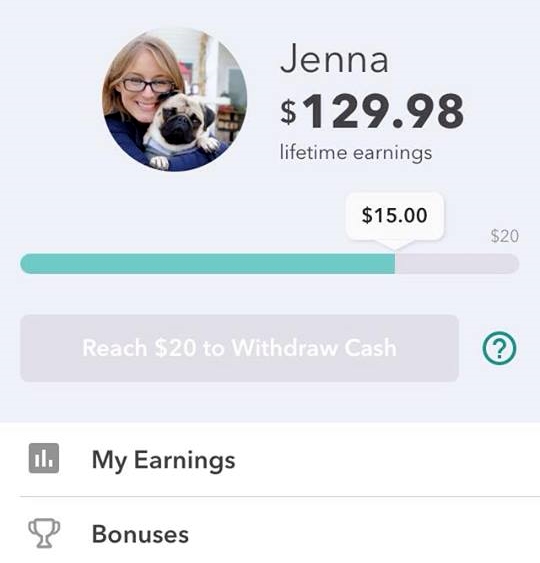 I usually opt for cash but sometimes I'll do a Wal-mart gift card so I can save on groceries. It's been helpful for us because groceries have always been our biggest budget buster!
Download Ibotta with my link and you'll receive a free $10 welcome bonus once you start redeeming cash back offers!
Related: Ibotta App Review: How to Earn Cash Back for Everyday Shopping
$125.03 – Ebates
Ebates is another easy, user-friendly way to earn cash back. Ebates allows online shoppers to earn up to 40% cash back at hundreds of popular retailers.
Simply sign in to Ebates (it's free to create an account) and then go about your shopping. Cash back on qualifying purchases will be automatically awarded to your Ebates account when you check out!
Better yet, set up the browser extension and Ebates will alert you every time you're browsing a website that has a cash back deal on Ebates. Simple and convenient!


Don't do much online shopping? Neither do I, and I've still earned $125.03 with Ebates.
I've earned cash back on hotel stays, Christmas gifts, and flowers that we sent to my husband's grandma when she was in the hospital. You'd be surprised what you can use Ebates for!.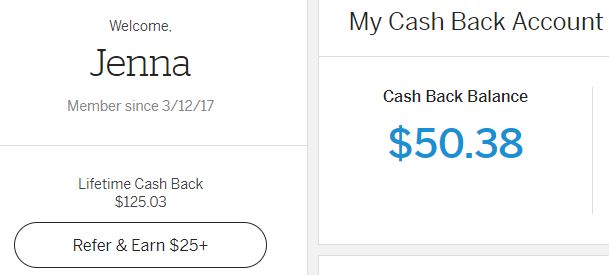 Sign up for Ebates with my link and you'll receive a $10 bonus once you spend at least $25!
Related: Ebates Review: How to Earn Cash Back for Online Shopping
$300 – Credit Card Rewards
My husband and I are trying to improve our credit scores because we want to get the best interest rate possible on a mortgage when we buy our first home this spring.
I was hesitant about getting a credit card at first. I'm not a huge fan of them, but I knew improving our credit scores was important enough that I needed to put aside my dislike for them.
When looking for our first (and second) credit cards, I used the following criteria to make my choice:
No annual fee
Sign up bonus
Consistent cash back
I chose Capital One Quick Silver and Chase Freedom cards. So far, I've been pleasantly surprised by how much I like having them.
I pay the cards off in full every month (with automatic debit), we haven't paid a dime in interest, and our credit scores have improved quite a bit.
I highly recommend the Chase Freedom card if you are interested in improving your credit score.
(Note: if you're a spender, getting a credit card probably isn't the right move for you. I only recommend it if you think you'll be able to use it responsibly).
The Chase Freedom card offers a $150 cash back bonus if you spend $500 in the first three months. I put items on the card that I'm going to buy anyway – like groceries and gas – and I can easily hit $500 within three months.
This card also offers 1.5% cash back on every purchase. The cash back can be redeemed at any time (there's no minimum amount).
$200 – Health Insurance Rewards
My health insurance company is awful, but their one saving grace is their rewards program.
This program has allowed me to earn hundreds of dollars in Amazon gift cards just by doing things I was going to do anyway, like:
Tracking my steps with my FitBit Flex.
Working out daily.
Getting annual vision exams, teeth cleanings, flu shots, etc.
Participating in fitness events.
Obtaining a healthy score on certain blood tests (glucose, cholesterol, etc).
Does your health insurance company offer something like this? If you aren't sure, call them and ask! Offering incentives for healthy behaviors is becoming quite popular.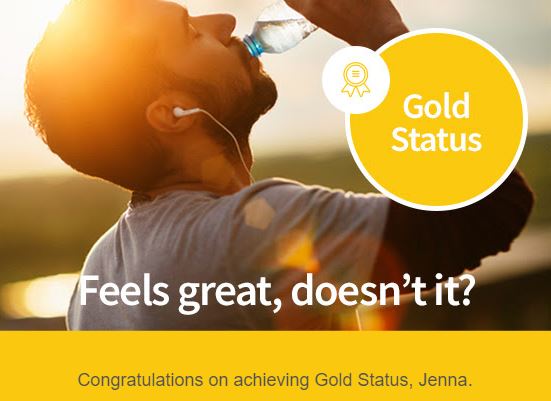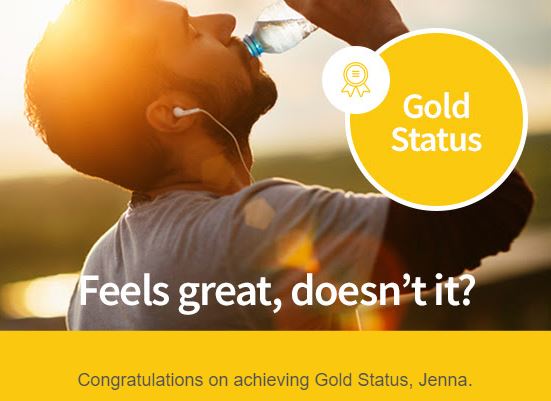 Insurance companies save money if customers engage in healthy habits (and reduce their risk of health problems) and you can earn some cash just for doing things you were (maybe) going to do anyway.
It's a win-win!
$50 – Research
My husband and I have a friend who works as a User Experience (UX) Designer. We earned a gift card just by spending an hour at her workplace testing a website.
She watched us navigate the website and we gave her feedback on how user-friendly (or not) the site was. It was a simple way to earn a gift card without putting in that much effort.
When I was in college and grad school, I participated in research studies all the time to earn extra cash. Some of them didn't pay well ($10 for 2 hours), but others paid very well ($50 for 30 minutes).
If you're interested in earning money through research, here are a few places to look:
Universities – the medical school, psychology department, and any health-related departments are likely to be running numerous research studies at any given time.
Hospitals – some hospitals may be offering clinical trials you can participate in.
Online – get paid to offer your opinion! You can make money taking surveys.
$5.00 – Inbox Dollars
I haven't really done much with Inbox Dollars yet. I just haven't put the time into it because I've been focused on blogging and earning money other ways.
If you have some spare time though, Inbox Dollars is a super easy way to earn extra cash! I know there are other people who have earned a lot of money with it.
You can earn money by taking surveys (up to $5-$10 per survey) and completing other simple tasks like answering trivia questions or playing games. Sign up for Inbox Dollars here to start earning easy cash!
Earning Gift Cards and Cash Back
What could you do with $800 in gift cards or cash back?  There are so many possibilities!  Some people think earning cash back or gift cards will be too time-consuming or difficult, but that's not the case.
It's entirely possible to earn hundreds (or even thousands) of dollars in gift cards and/or cash back without putting in a ton of effort. These are a few of my favorite ways!
What's your favorite way to earn gift cards or cash back?