I recently went on a (frugal) road trip with friends and had a blast.  It had been seven years since my last road trip with friends, so I was really excited for this one.  As a frugal person who is trying to pay off over $100,000 of student loan debt in three years, I don't travel very often.  But my hubby has friends and family who live in Iowa, and Iowa is a super cheap travel spot, so we decided to take a mini-vacation.  I knew we wouldn't spend too much on the hotel or entertainment.  I love how cheap everything is in a small town!  But I was concerned about how much I would spend on food.
A few months ago, I made a commitment to lose 50 pounds.  I started eating a whole-food, vegan diet and exercising daily.  I've lost 25 pounds so far!  I was worried about how I would eat healthy (on a tight budget) while on this trip. But I managed to do it!
Here are five tips for how to stick with a diet on a frugal vacation.
Bring a cooler and pack snacks.
Pack a cooler full of fruit and veggies.  Also, bring nuts, dried fruit, and other healthy snacks along so you won't be tempted to indulge in junk or fast food.  It's too easy to eat junk if you're hungry and have no other options.
Buy groceries and make meals at the hotel.
Buy some groceries and make meals at the hotel (if you have a stove or microwave in your room).  This will be cheaper than eating out and it's healthier.  Win-win!
Find "healthier" fast food.
Many fast food chains offer "healthier" options.  Jimmy John's has a lettuce wrap "unwich" on its menu, Subway has salads, and Chipotle offers veggie/rice bowls.
Sure, fast food still isn't healthy, but a salad or veggie bowl definitely beats a burger and fries!
During our trip, we went to the Iowa state fair, which is about the worst place you can go when you're trying to eat healthy.  There was deep fried food on a stick everywhere, and it took quite a bit of effort to track down the healthier options.  But I did manage to find a frozen banana on a stick and a veggie wrap!  If you can find healthy(ish) options at a state fair, you can find them just about anywhere.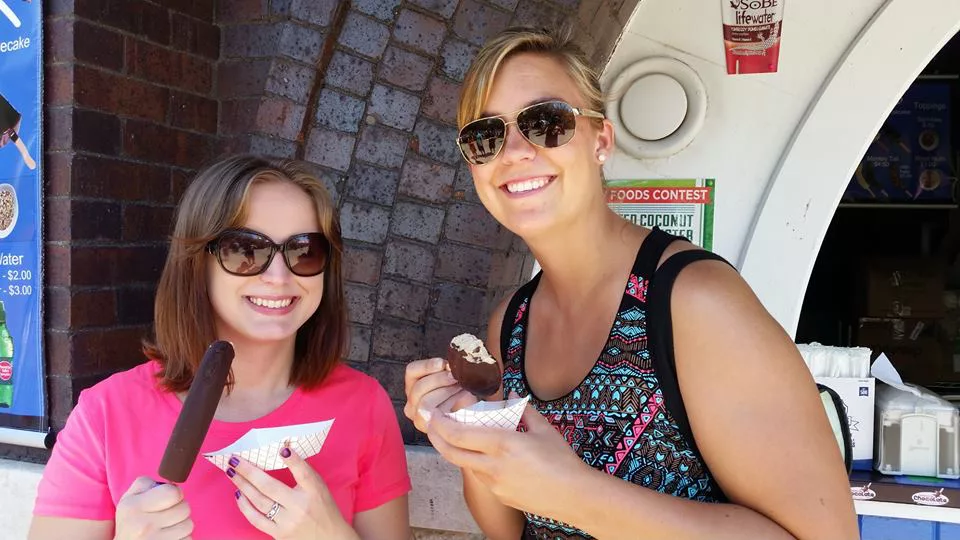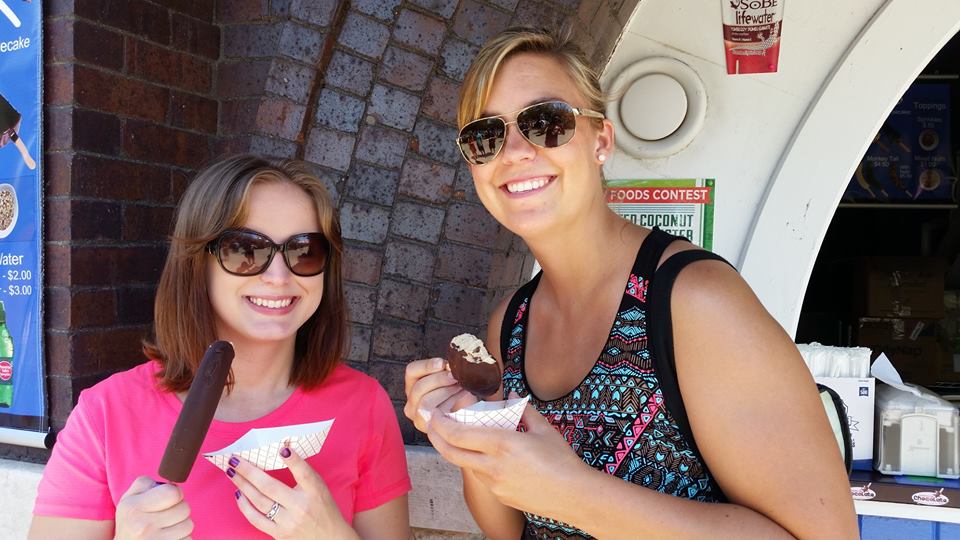 Cheat if you want – but don't go too crazy.
My favorite restaurant in Iowa makes the most amazing chicken Caesar salad wraps.  I've been eating a vegan diet for a few months now, but these wraps are too delicious to pass up (and I only have them about once a year)!  On our recent trip, I got a Caesar wrap but I paired it with a baked potato (no butter) instead of French fries.  Don't go "all out" with cheating.  Make sure to include some healthy items in your meal.
I've always liked this quote: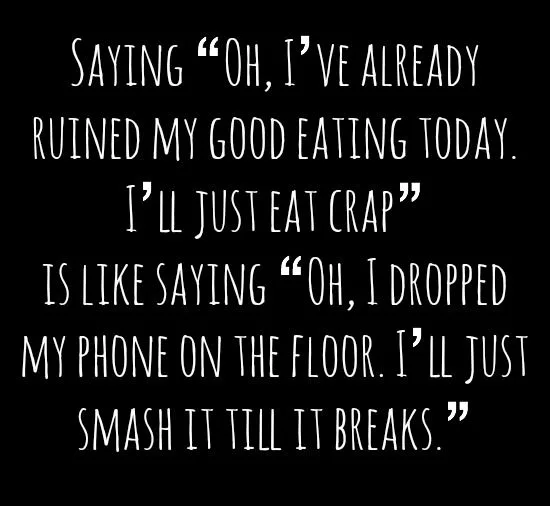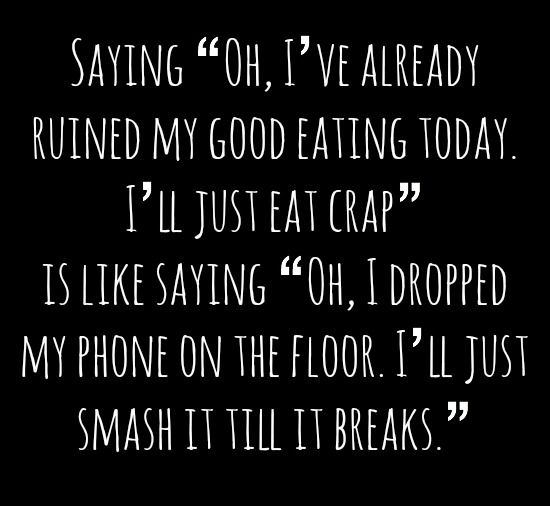 Explain to your friends what you plan on doing.
This one is important!  Talk to your friends or family members (or whoever you're traveling with) beforehand.  Let them know that you are on a diet and are going to stick with it even on vacation.  Tell them that their support matters to you and ask them not to pressure you to eat junk food.  Make sure to mention that you can be flexible, you'll bring your own snacks, and you'll do your best to find restaurants that EVERYONE will like.