Have you ever sold an old cell phone for less than you thought it was worth?
To find the best deal, you'd have to search through multiple different cell phone trade in sites, which can be quite time-consuming.  What if you could compare deals across the leading cell phone trade in websites in just seconds?  SellCell allows users to do just that!
SellCell compares more phone buyers than other sites, and it covers the widest range of both cell phones and tablets. Over two million phones worth over $250 million have been sold through SellCell since 2008.
*Disclosure: This is a partnered post.  Read our full disclosure policy here.
In addition, SellCell is the only site that offers a Best Price Guarantee.  If you find a higher price within 24 hours of placing your order. they'll pay you double the difference!  How awesome is that?!
Ready to sell your device?
How It Works
To sell your phone, you'll follow these four simple steps:
Find your device.
Choose the best deal.
Ship your device.
Get your cash!
For example, if I search "Apple iPhone 6" on SellCell, it brings up multiple different trade in prices.  One of the lowest is WeBuyMobile.com with a price of $40 and the highest is MXB at $93.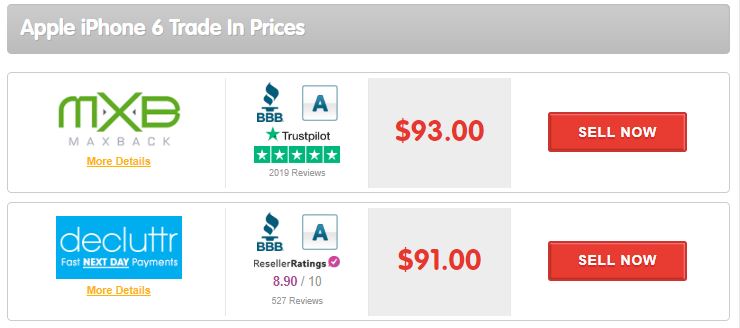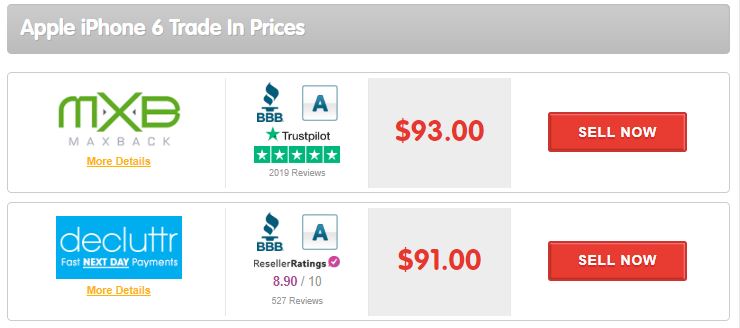 You can then click "sell now" next to the MXB price, and you'll be redirected to the MXB website, where you can sell your phone.  Next, you'll ship your device..
Once the buyer receives your phone, they'll inspect it and send you payment via your chosen payment method.  It's that easy!
Why SellCell?
SellCell simplifies the process of selling your old phone by allowing you to compare deals across multiple sites at once.  You can earn extra money and de-clutter your house.
In addition, cell phone recycling is great for the environment!  Most of the phones sold on SellCell are refurbished and resold.  Those that no longer have value are disposed of in an environmentally friendly way (instead of ending up in landfill sites).
SellCell is easy, convenient, gets you the best deal, and protects the environment!  What's not to love?