The average college graduate now finishes school with over $30,000 in student loan debt.
For those who have advanced degrees or attend private colleges, the amount can be much higher. My husband and I finished school with a combined total of $117,000 of student loan debt.
If you have student loans, you should consider refinancing your loans at a lower interest rate. This will help you by lowering your monthly payments (so you can spend money on other things) and allowing you to pay off your debt more quickly.
*Disclosure: This post contains affiliate links. Read our full disclosure policy here.
What is Refinancing?
When you refinance, a bank buys your loan from your current servicer (Navient, Sallie Mae, FedLoan, etc) and you then make payments to them.  The benefit of doing this is that you can get a much lower interest rate.
Your current rates could be anywhere from 6% to 12% (if you have private loans). LendEDU, a marketplace for student loan refinancing, offers rates as low as 2.57%.  You could save over $200 each month or more than $20,000 total!
Imagine what you could do with an extra $200 every month.  If you invested $200 each month for the next 40 years, you'd have nearly $2.4 million when you retire (assuming a 12% rate of return).
What is LendEDU?
LendEDU is a marketplace for student loan refinancing and other financial products. The company was founded by two student loan borrowers.
They began the company with the goal of creating transparency to help consumers make educated decisions and better manage their money.
Using LendEDU's comparison tools is free and will not impact your credit.
How to Refinance
If you're interested in possibly refinancing your student loans, follow these steps.
Learn what your current interest rates are.
Check your credit score.
Fill out a short form on LendEDU.
Find your rate!
Learn what your current interest rates are.
Login to your student loan account(s) and write down all of your rates.  Make sure to note whether they are variable or fixed interest rates.
If you're unable to login to your account(s), call your servicer to find out what your interest rates are.
Check your credit score.
You can find out your credit score by using a free online service such as Credit Sesame.  Credit Sesame uses a "soft pull", so checking your score has no impact on your credit.  It's completely safe and legit.
Fill out a short form.
You'll let LendEDU know a few simple things, like your name, state of residence, and some basic information about your loans (amount of debt, federal or private, degree level you've attained, etc.).
Find your rate.
After just a couple minutes spent filling out the form, LendEDU can give you an idea of what types of interest rates you'd be offered.
This resource is free and there's no obligation to sign up at this point, so if you change your mind, no worries. You have nothing to lose and potentially thousands to gain!
Pre-qualify today and receive quotes from up to six different lenders in less than two minutes!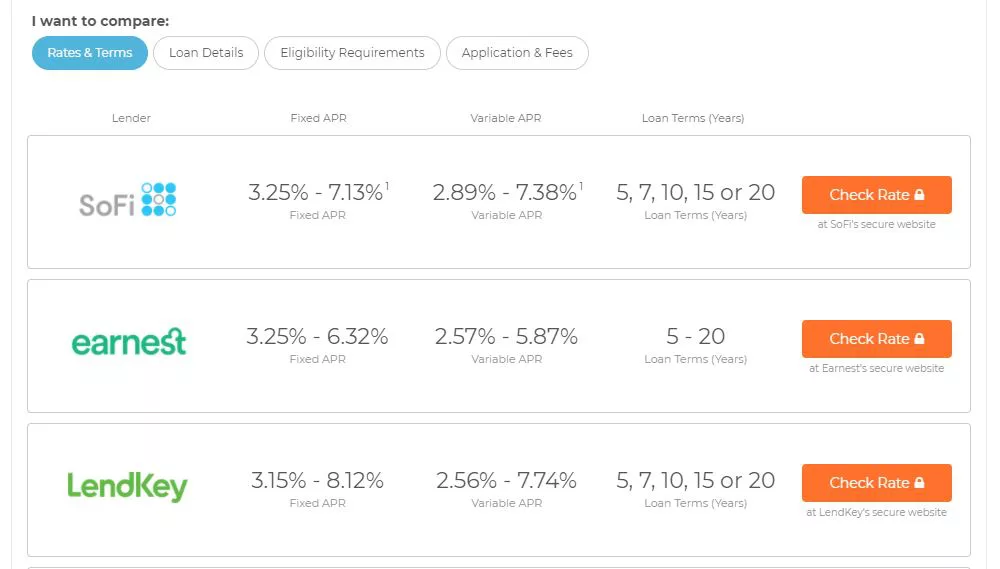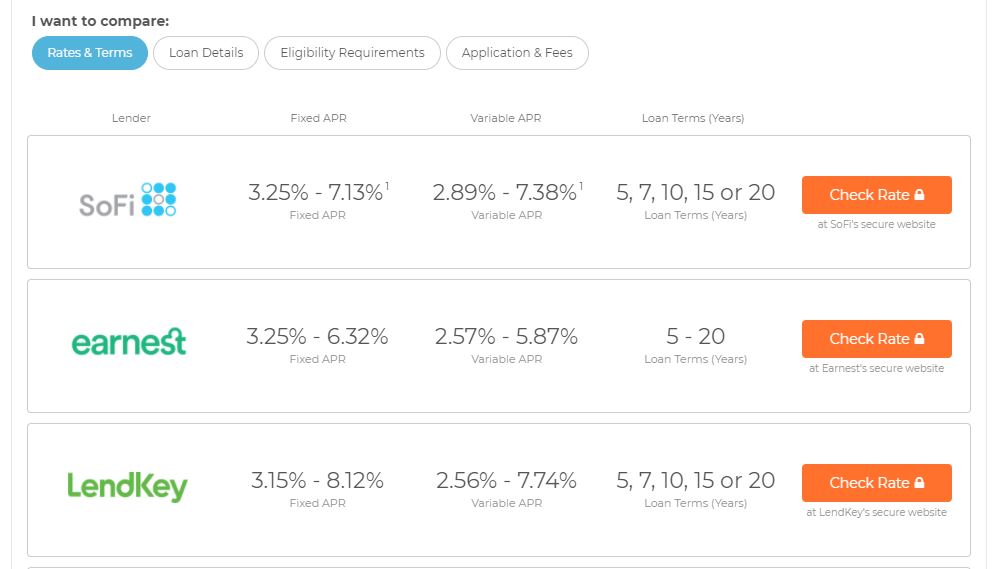 *Want to earn up to $100 cash back (or more!) just for grocery shopping like you normally would? Download the Ibotta app and get a free $10 welcome bonuswhen you redeem your first cash back offer!