My husband and I stick to a super strict budget since we're trying to pay off $117,000 of student loan debt in just three years. The only area where we REALLY have a problem with overspending is groceries.
That's why I was excited to learn about the Ibotta app!
*Disclosure: This post contains affiliate links.  Read our full disclosure policy here.
What is Ibotta?
Ibotta is a free app that gives users cash back (rebates) at over 280 stores. Many of these are convenience or grocery stores, including Target, Cub Foods, Walgreens, Walmart, Hyvee, CVS Pharmacy, Whole Foods, and Fareway.
However, Ibotta also offers cash back at numerous other types of stores or websites, such as liquor stores, clothing, beauty/wellness, crafts, home, electronics, and travel sites.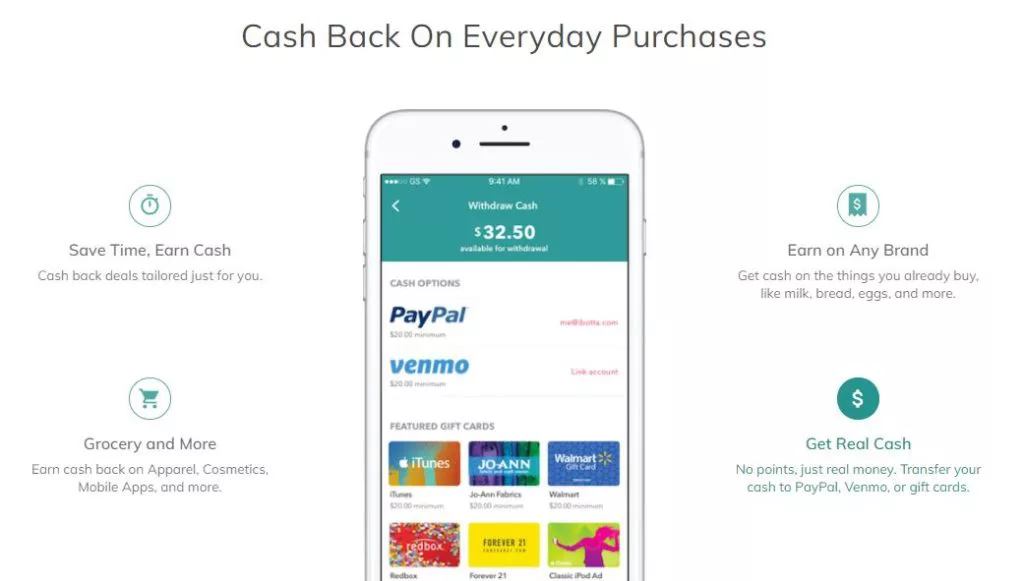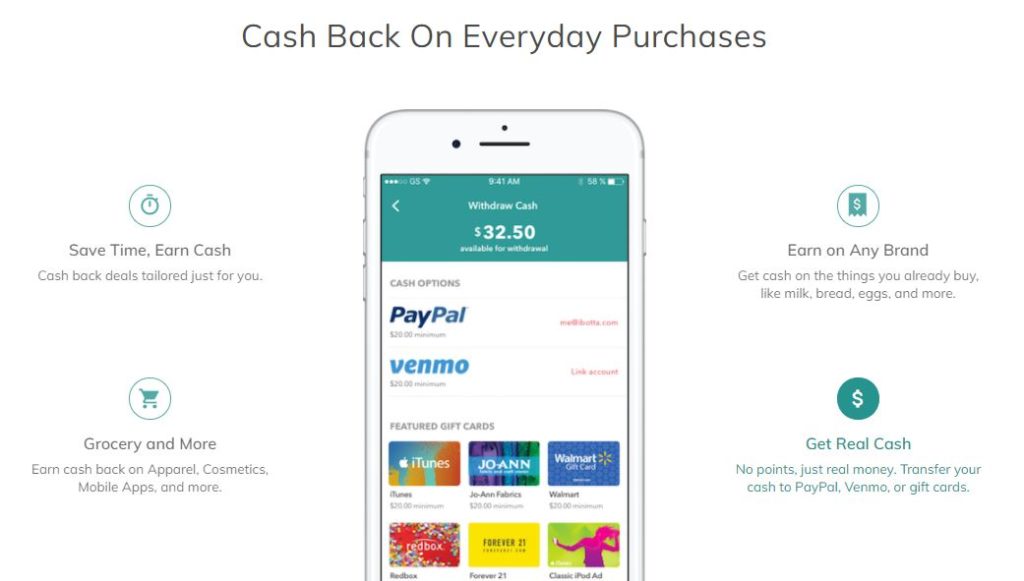 How to Use Ibotta
To use Ibotta, follow these simple steps:
Download the app – it's free!
Search for the rebates you want.
Complete a quick task.
Purchase the item.
Verify your purchase by taking a picture of the receipt.
Cash back is added to your Ibotta account.
Browse and Find Deals
Start by downloading the app from the app store. It's free!  Next, browse the app and find the rebates you want. You can browse by category, by favorite store(s), or by what's popular.
Once you find what you want, select it and you'll be prompted to complete a quick task (such as answering a poll).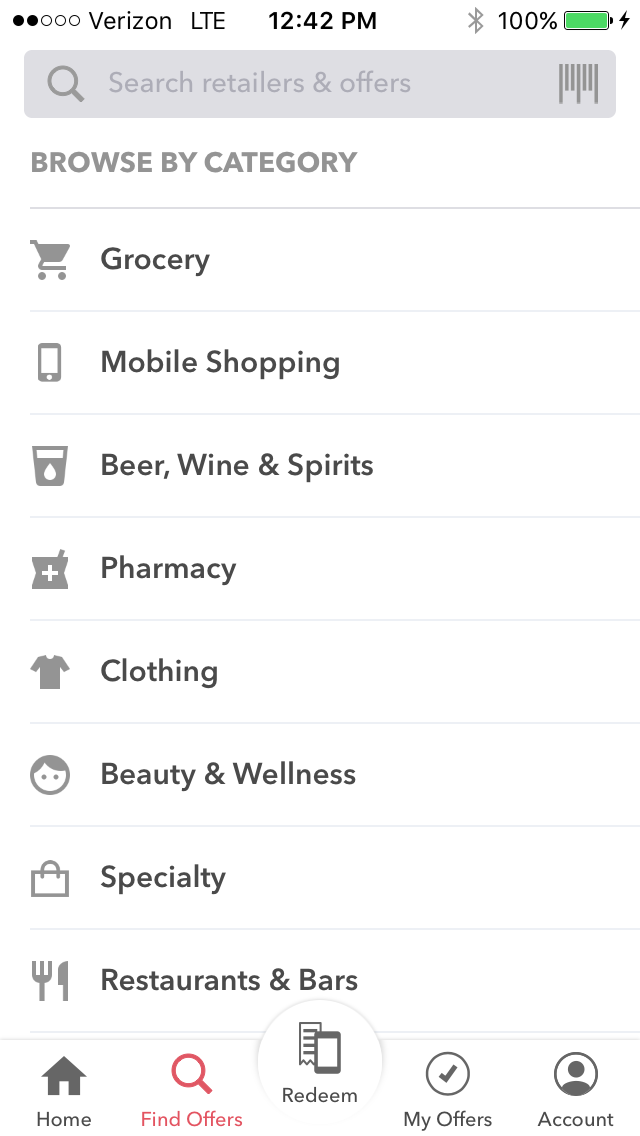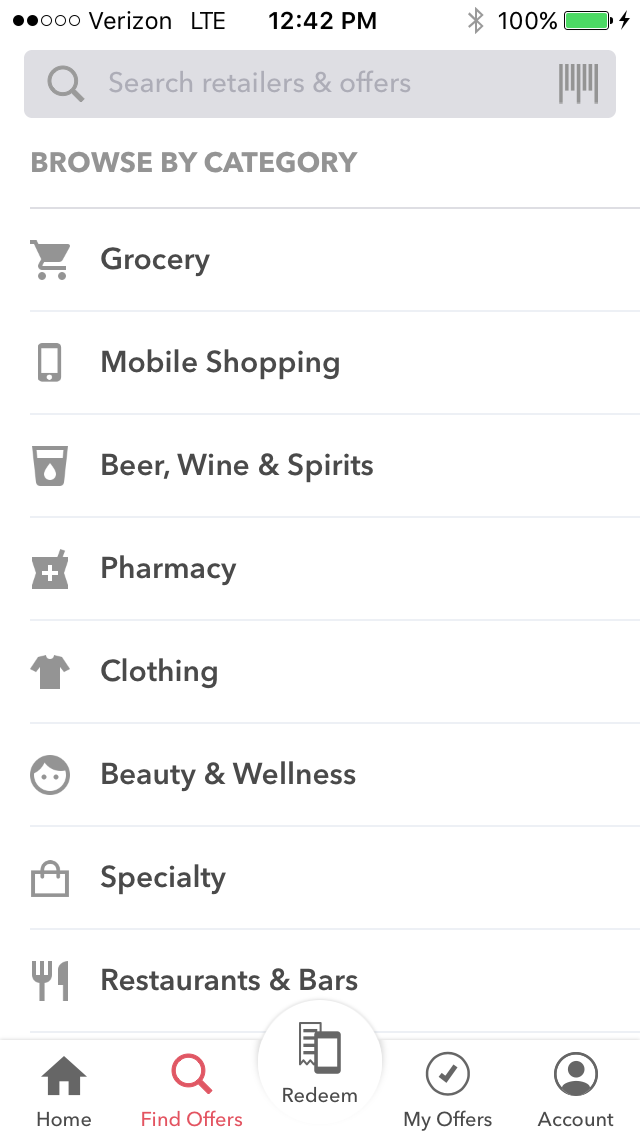 Buy the Item and Verify Purchase
Next, purchase the product. If you're not sure whether or not your item qualifies for the cash back deal, you can scan the bar code using the Ibotta app and it'll verify for you.
Make sure to keep your receipt! You'll take a photo of your receipt in order to verify that you purchased the item.
Pro tip: if you have a favorite store (like Target), find several cash back offers at Target, purchase all of them, and then take a picture of the receipt. That way, you can verify all of the items at once and don't have to repeat the process.
Earn Cash Back
Once you submit the verification (picture of the receipt), cash will be added to your Ibotta account within 48 hours.  You can redeem this once you hit the minimum $20 threshold.
(Note: the image below is of a purchase I made from Target…that's why it's required that the receipt is from Target).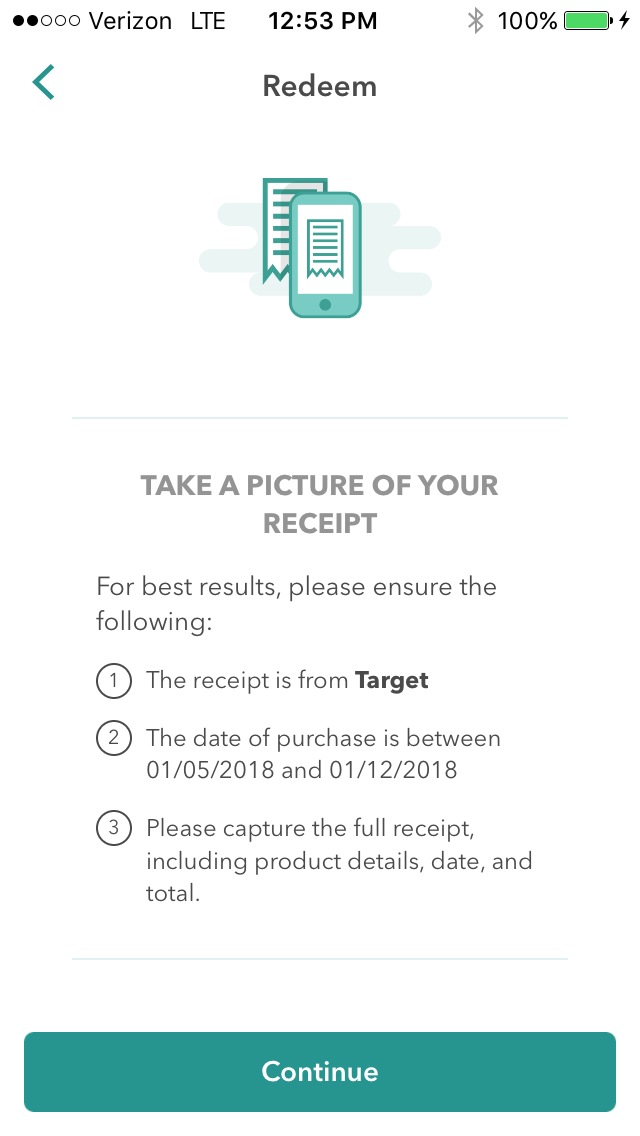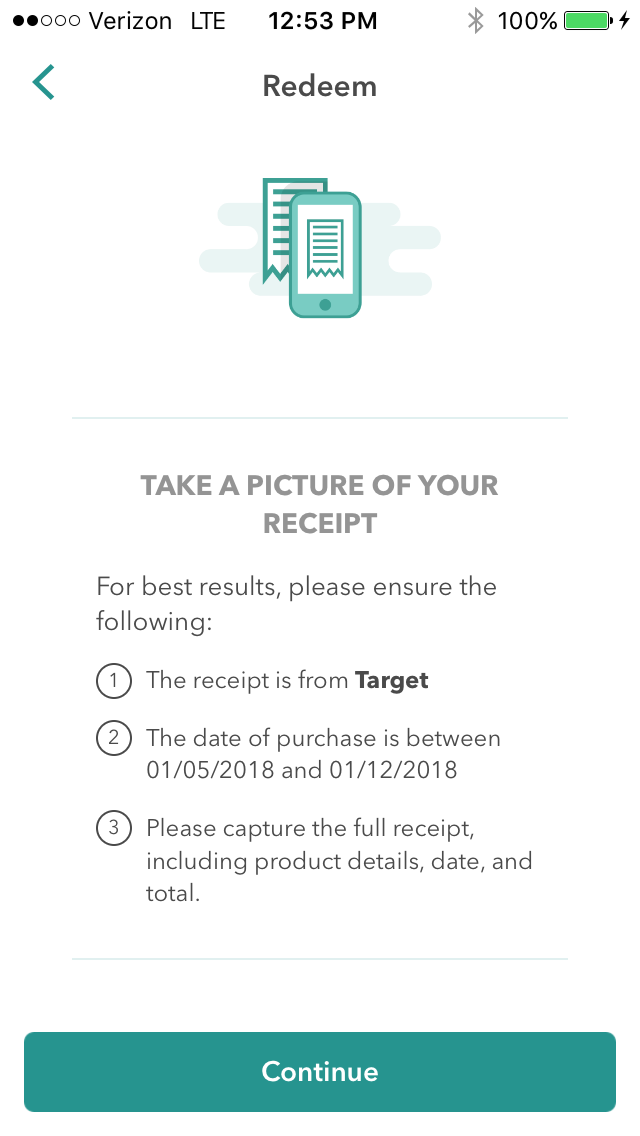 Your options for payout are PayPal, venmo, or a gift card. Gift card options vary, but can include places such as Starbucks, Amazon, and iTunes.
Saving Money with the Ibotta App
You can use Ibotta along with other coupons or savings apps such as Ebates or Target's Cartwheel. If you stack these deals together, you could make purchases that end up being free or close to it!
Sign up for Ibotta now and receive a $10 welcome bonus when you redeem your first rebate!