I love giving gifts and finding the "perfect" gift for someone.  As a frugal person, I like to get the most bang for my buck.  I don't like to buy someone a gift that they won't like or won't use.  Many stocking stuffers are totally impractical – no one really needs a stocking full of gum, candy, and knickknacks.  I hate wasting money on useless items.  If you're going to have stockings, why not spend your money on practical gifts that will actually be used? Here are some awesome, practical stocking stuffers for ladies, guys, organizing queens/neat freaks, and tech addicts.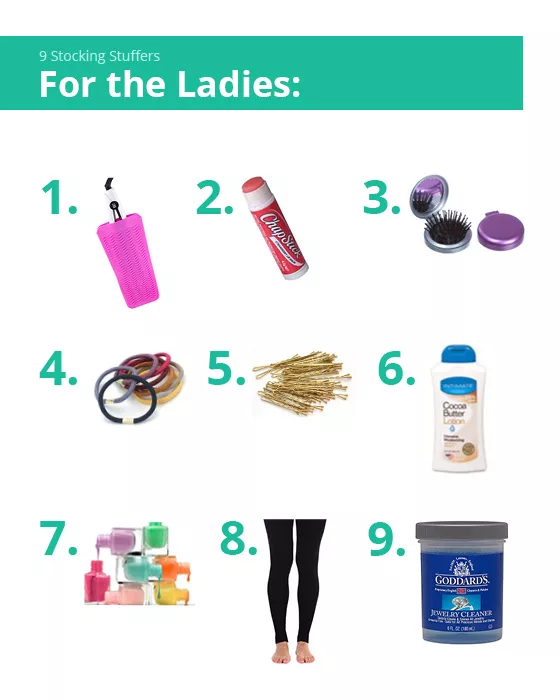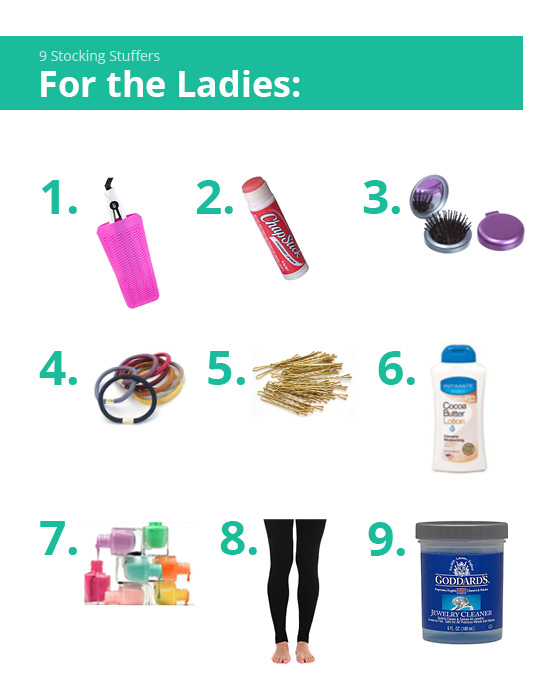 Chap stick
Ponytail holders
Bobby pins
Lotion
Nail polish
Leggings
Men can be difficult to shop for (believe me, I know), so I enlisted the help of my hubby to create this list of 9 stocking stuffers for men.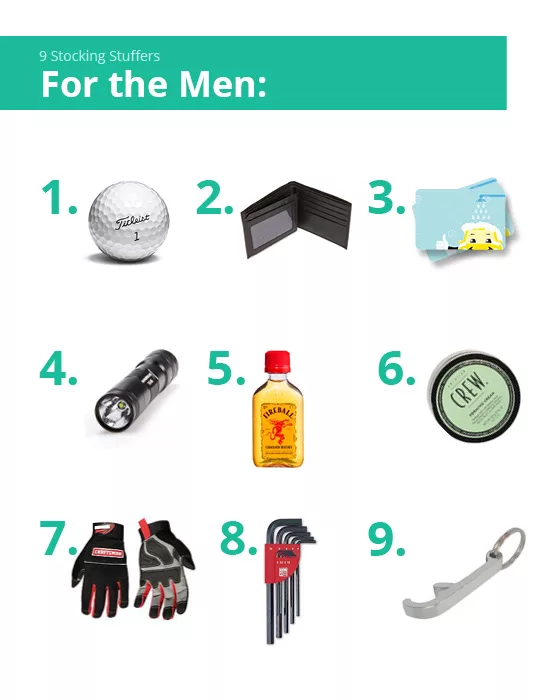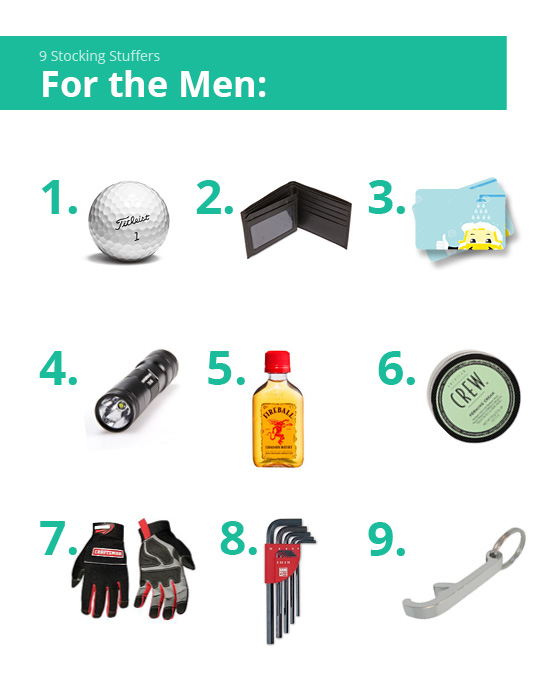 Car wash gift card
Airplane bottle of Whiskey
I am a neat freak and an organizing junkie, and this next list was the most fun to create!  Enjoy!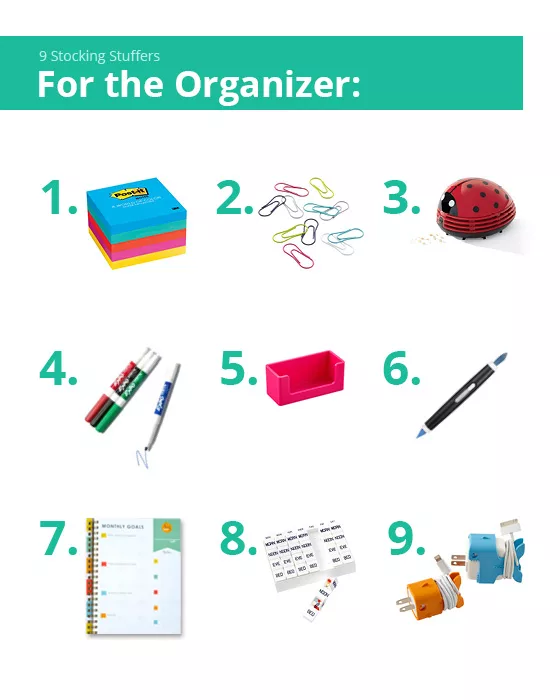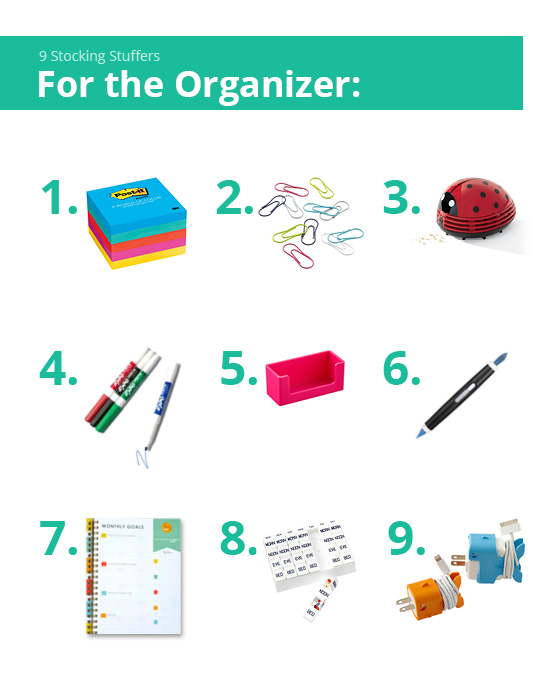 Colorful post-it notes
Fun paper clips
My hubby is a tech geek, and he inspired me to create this list for the tech addict in your life.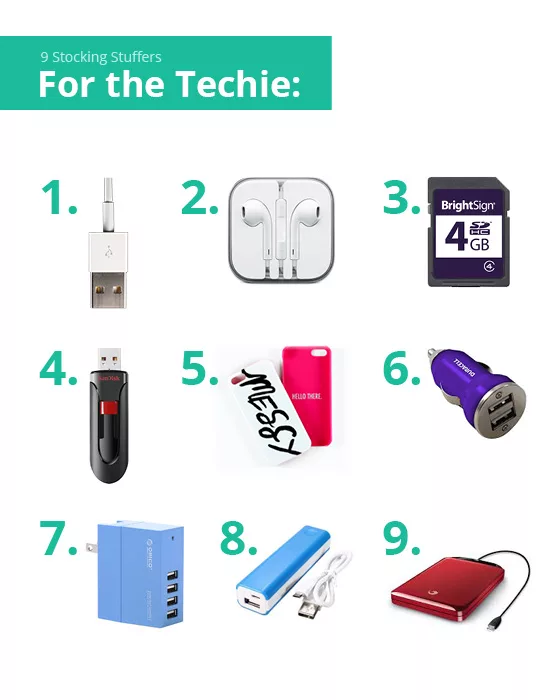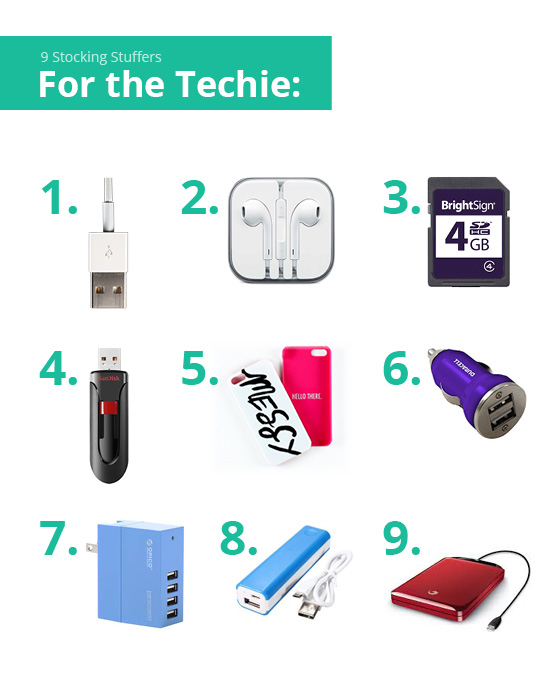 Juice box
External hard drive
What are your favorite stocking stuffers?