Have you ever felt frustrated with scrapbooking?
Maybe you wanted to stick with it but it became too expensive or time-consuming, or you just weren't happy with how the layouts turned out.  I used to feel that way.
I'm not a creative person at all, and I was never satisfied with how the pages looked.  Scrapbooking always seemed messy and cluttered to me, so I started putting my pictures into photo albums instead.
Then I found Project Life.
Project Life is the simple, efficient way to scrapbook.  The layouts have a clean and organized look, and you don't have to spend hours working on just one page.
What do you need for Project Life?

To complete a Project Life album, you need three basic items:
12×12 photo album binder
1 pack of photo pocket pages
1 "Core kit" (these include 600+ scrapbooking cards)
You may also choose to add a couple optional items:
A Project Life pen
A photo cutter
Here is the first item – the 12×12 album binder.  Becky Higgins LLC (the company behind Project Life) offers many different designs for the album.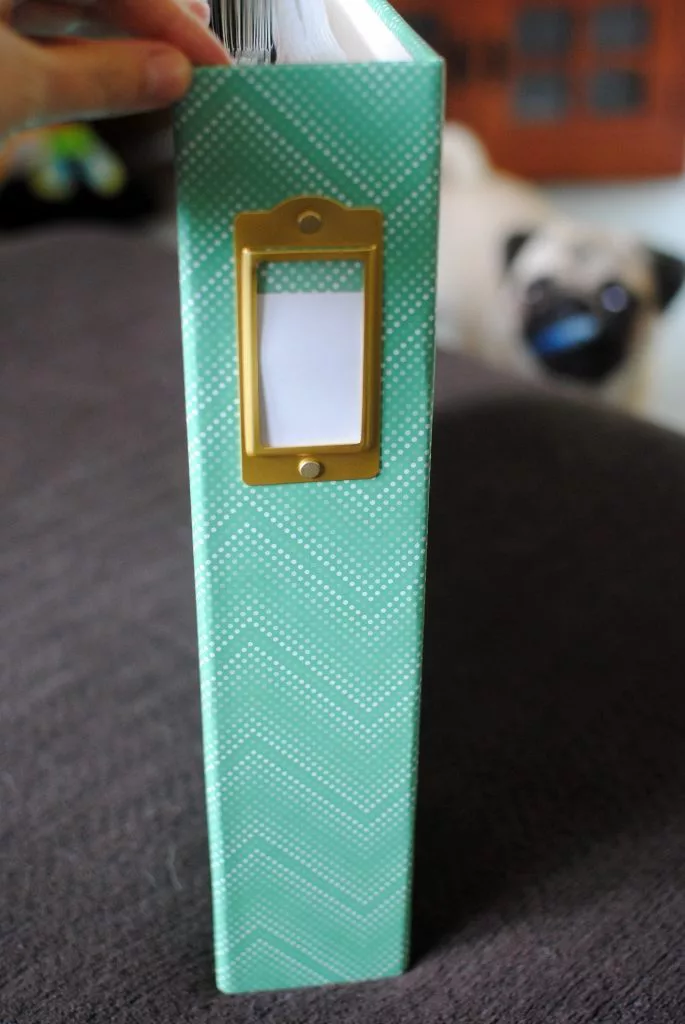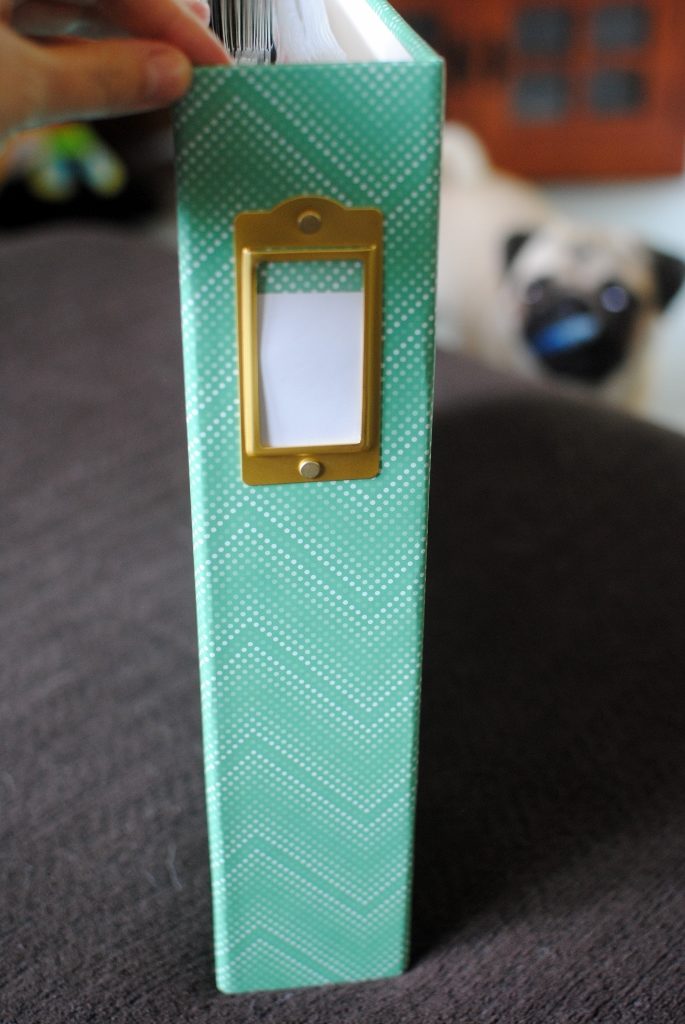 The next item is the photo pocket pages.
The last required item is a "core kit". There are MANY different options to choose from. I chose the "seasons" core kit for my first Project Life album and I am very happy with it so far.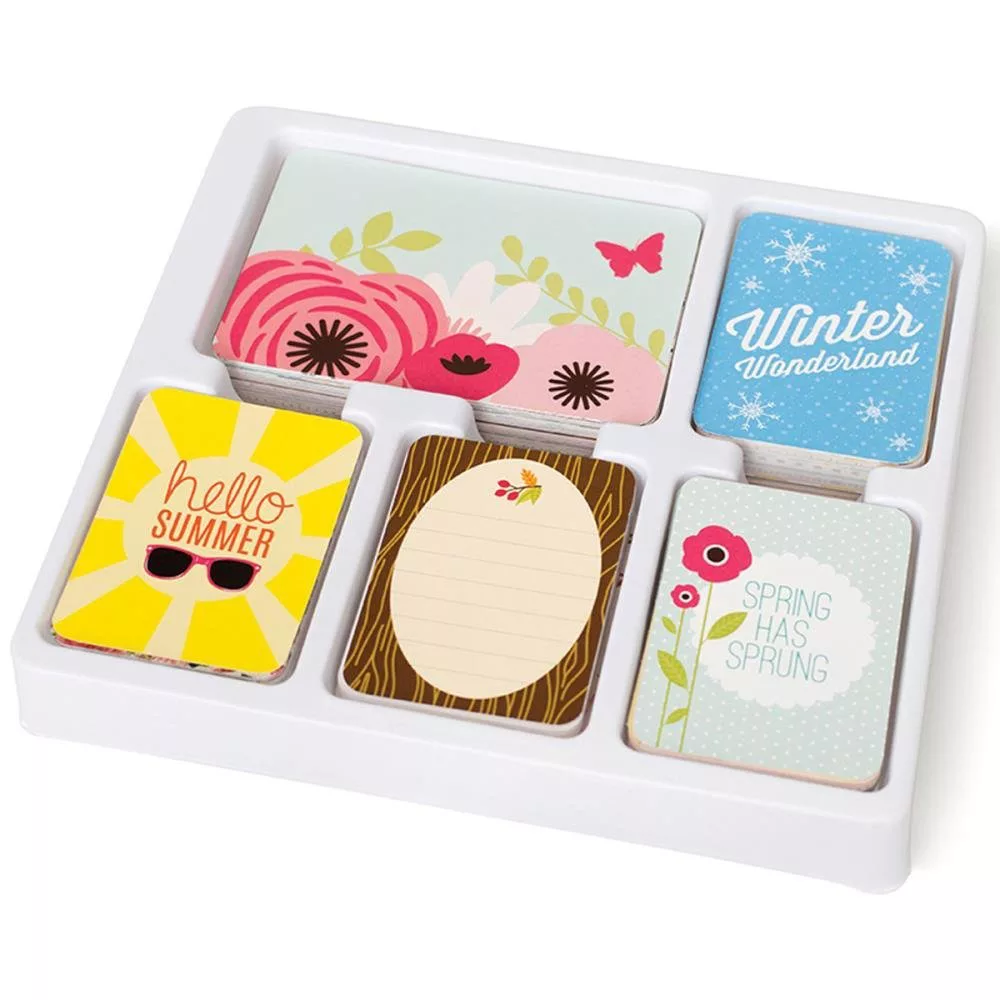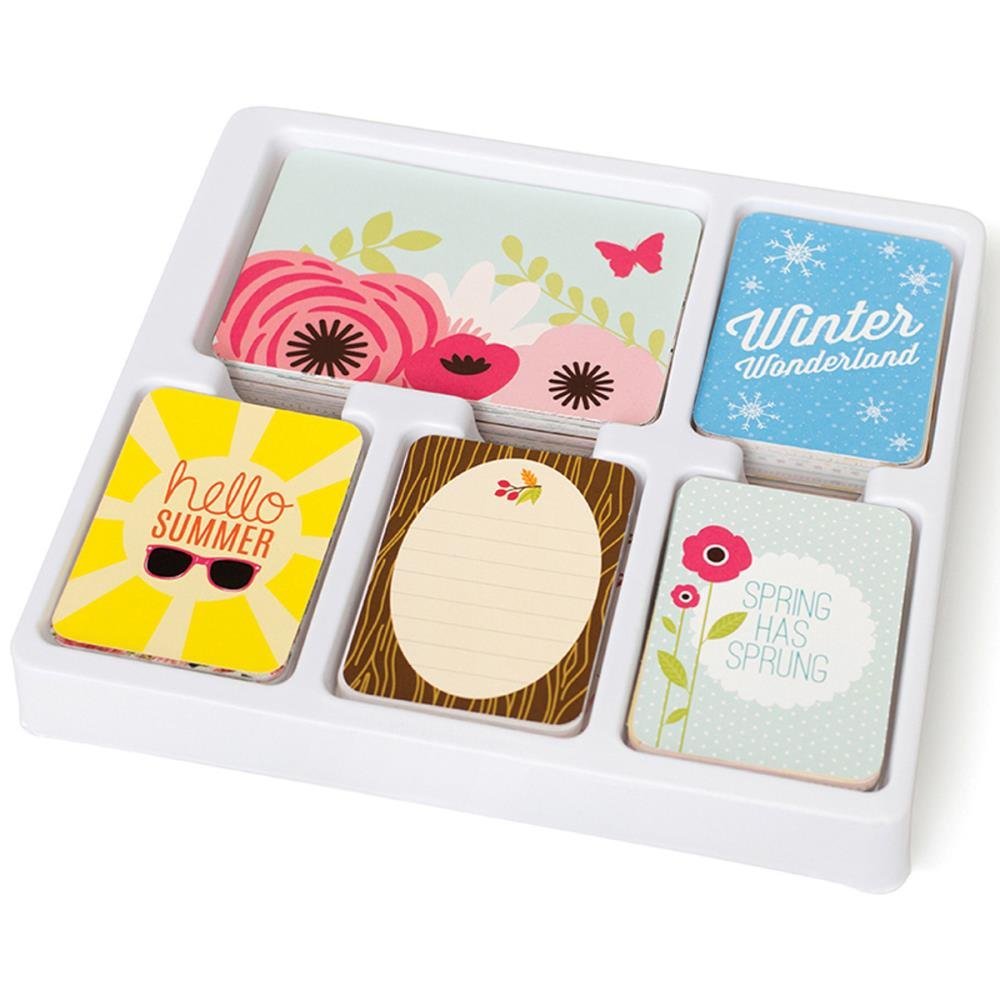 These are the only three items that you NEED in order to complete a Project Life album.  However, you may also want to buy a Project Life pen or a photo cutter.  I don't think the pen is necessary – I've been using a felt tip pen my husband got for free at a work conference, and it does the job just fine.
As for the photo cutter, I think this is definitely worth buying if you don't already have one.  When I first started the project, I was using a scissors, and that didn't work very well.  Using a photo cutter ensures that your photos will be cut straight.
If you purchase each of the required three items directly from the Becky Higgins LLC website, it's $24.99 for the album, $29.99 for the photo pocket pages, and $29.99 for the core kit of scrapbooking cards… for a total of $84.97 – yikes!
But don't worry – there are a few ways to get these items for a fraction of that cost!
Amazon
Amazon offers a huge selection of Project Life items for slightly cheaper than the Becky Higgins LLC website.
Coupons & Sales
Many arts and crafts stores, such as Michael's and Hobby Lobby, offer Project Life and often have great sales.  I bought the album at Michael's with a 50% off coupon and purchased the photo pocket pages and core kit from Michael's as well during a store-wide 50% off sale.  I got all three items for about $42 instead of $84!
Walmart
If you can't find an awesome coupon or sale, Walmart is the cheapest option for new Project Life items.  Walmart sells core kits for about $17 (instead of $29.99) albums for $12 (vs. $24.99), and photo pocket pages for $17 (compared to $29.99).
eBay
Another way to find Project Life items for a cheap price is to purchase used items.  Someone may have decided to quit scrapbooking or perhaps didn't use up an entire core kit and wants to sell the rest of it.  You can find many Project Life cards on eBay.  The one downside to this is that the seller often isn't very specific about what exactly is included.
Project Life Inspiration
To give you an idea of what Project Life looks like, here are a few of my completed layouts.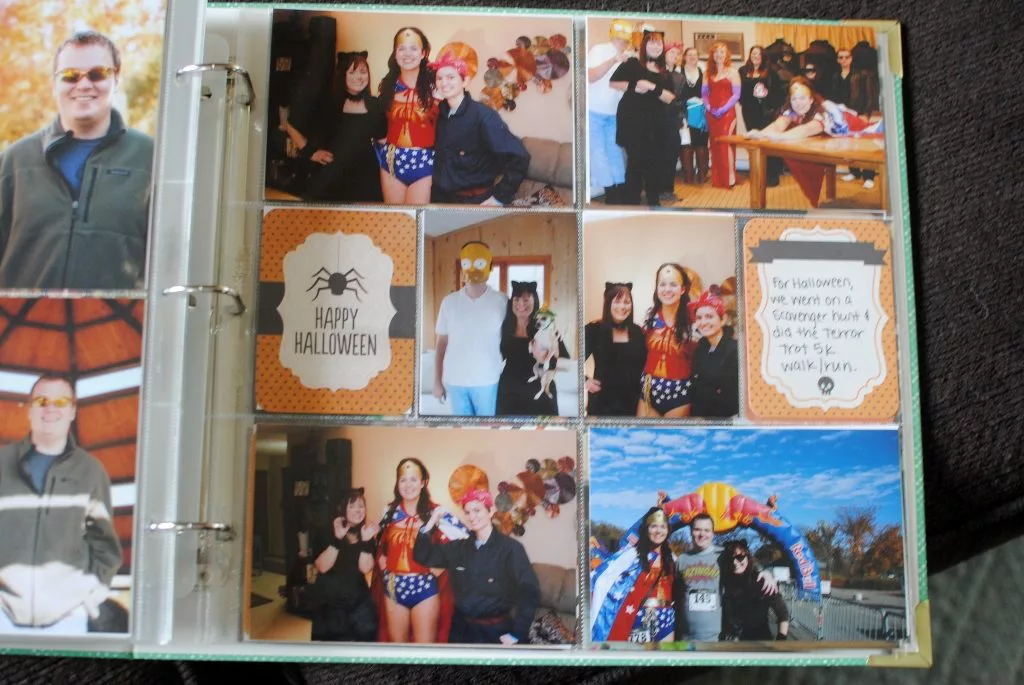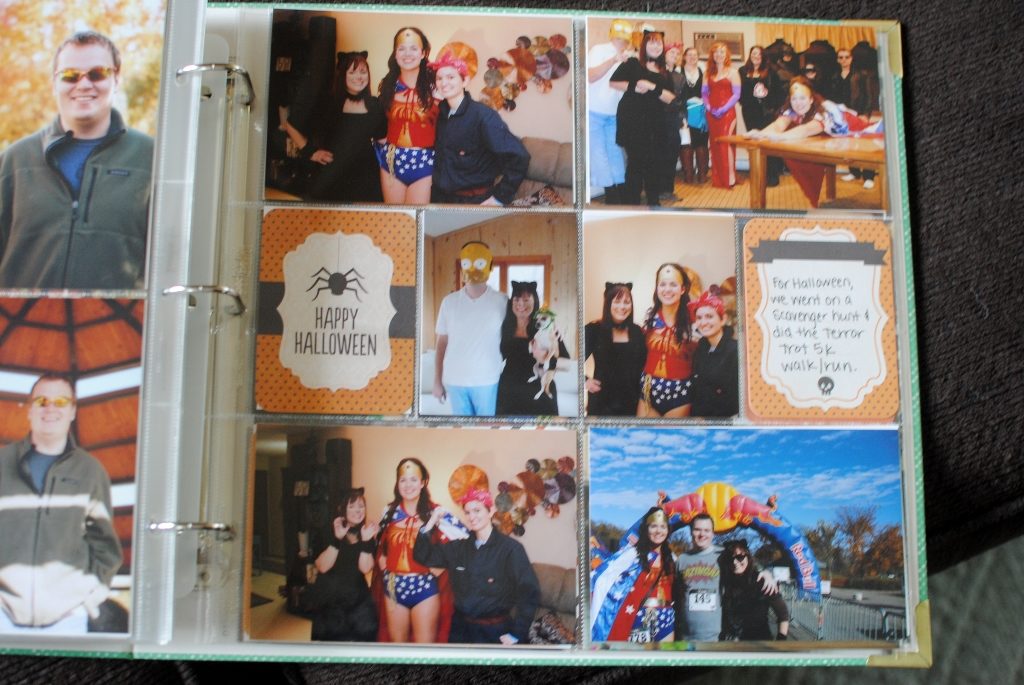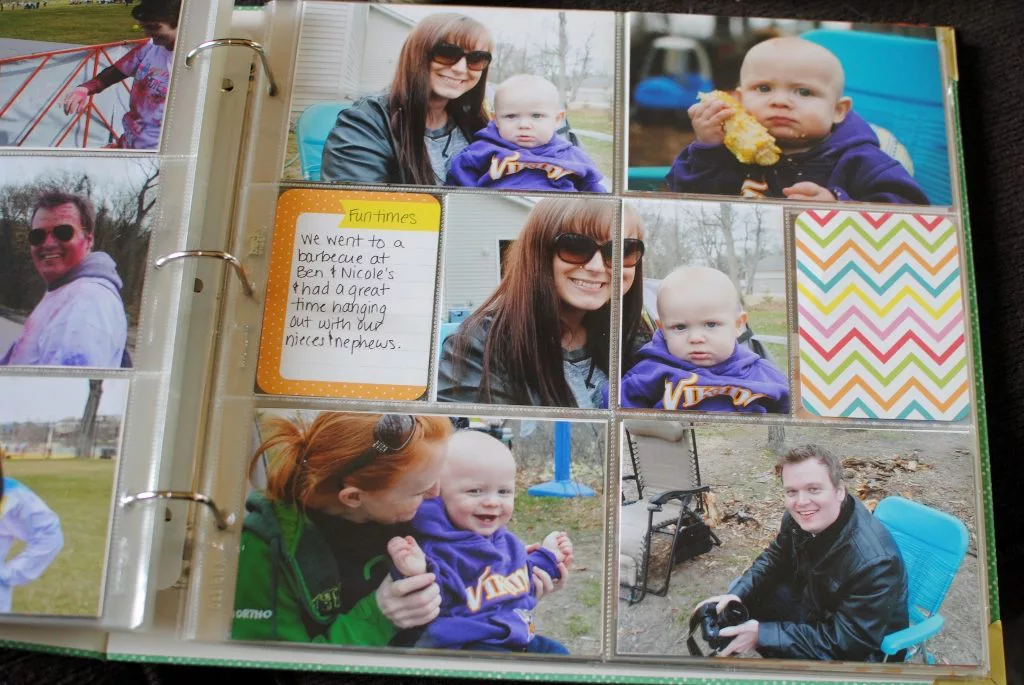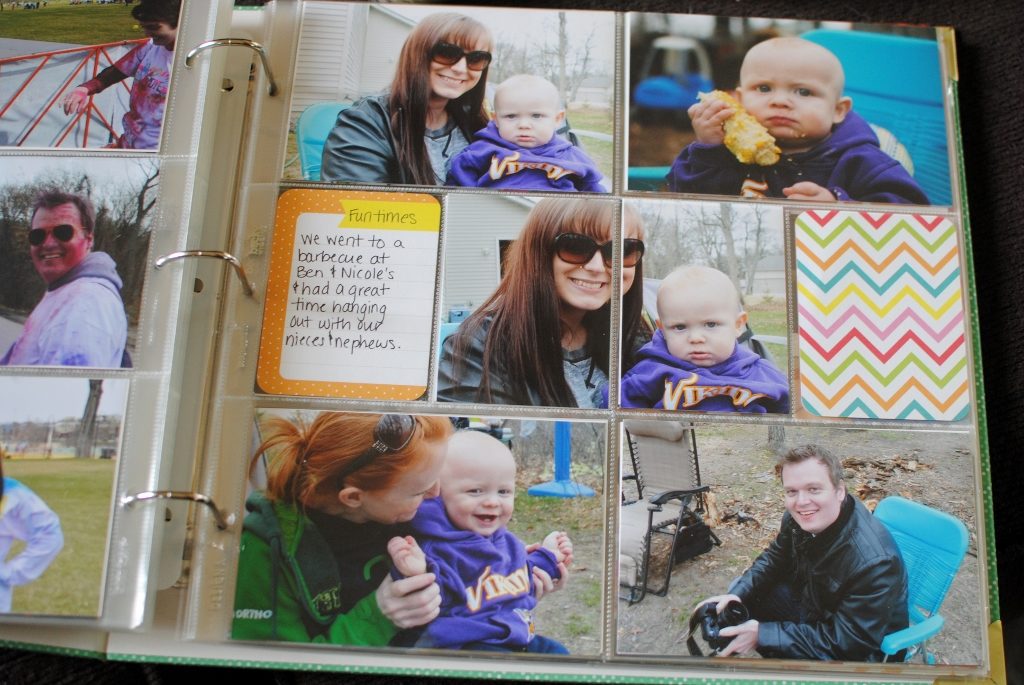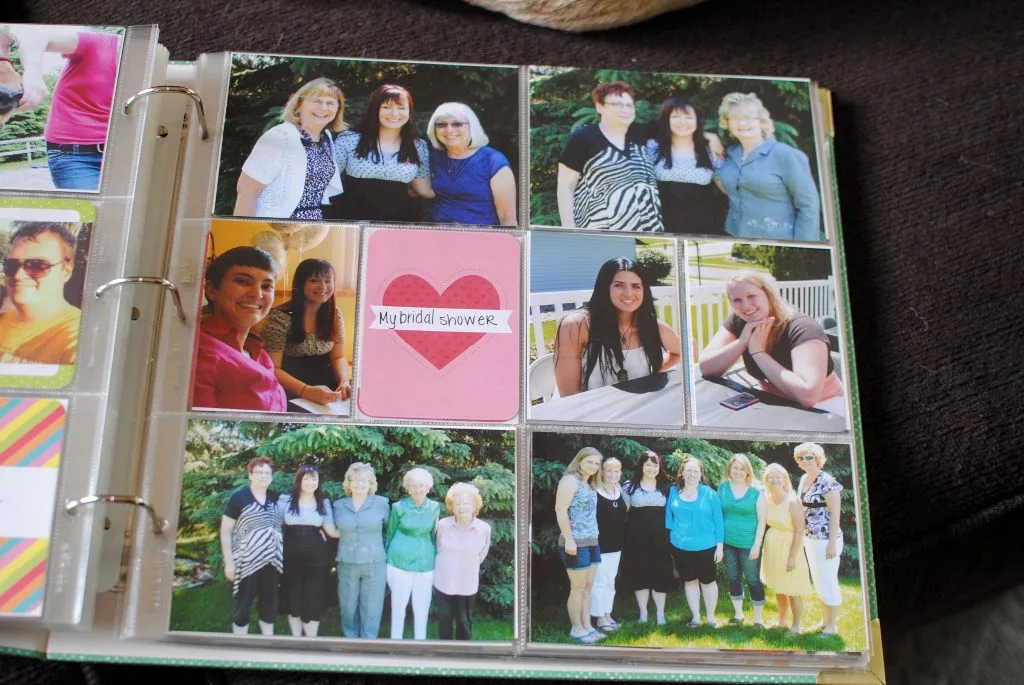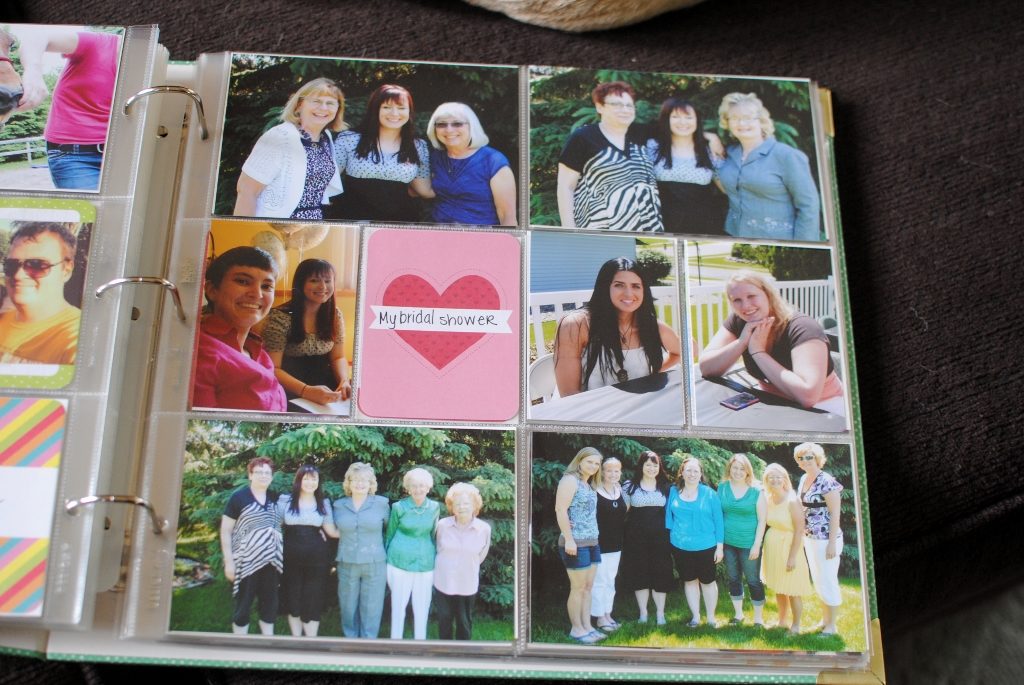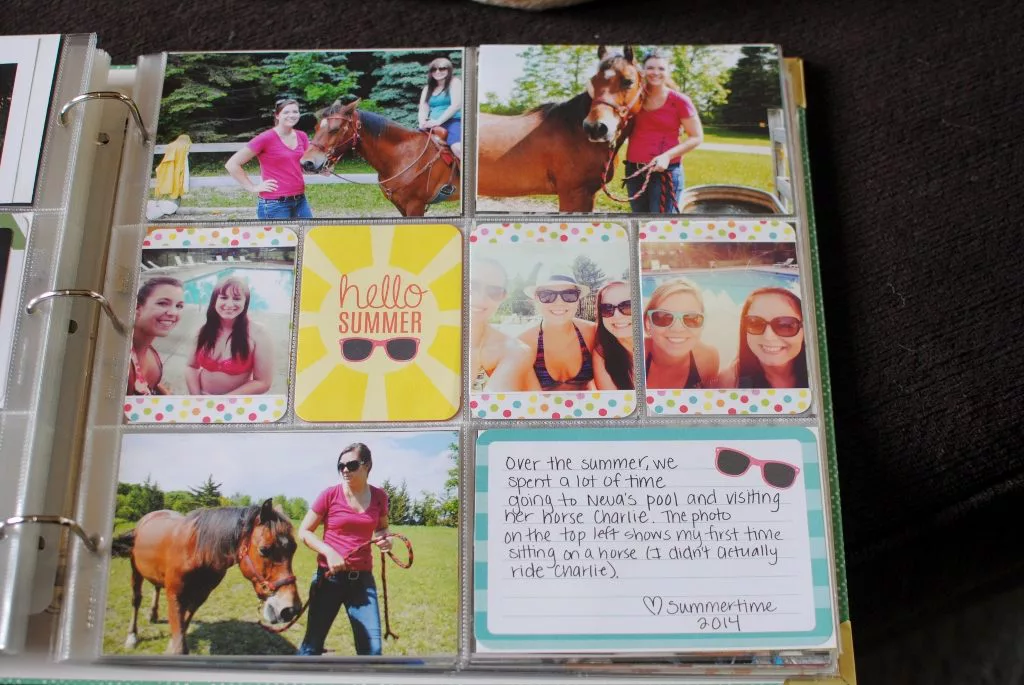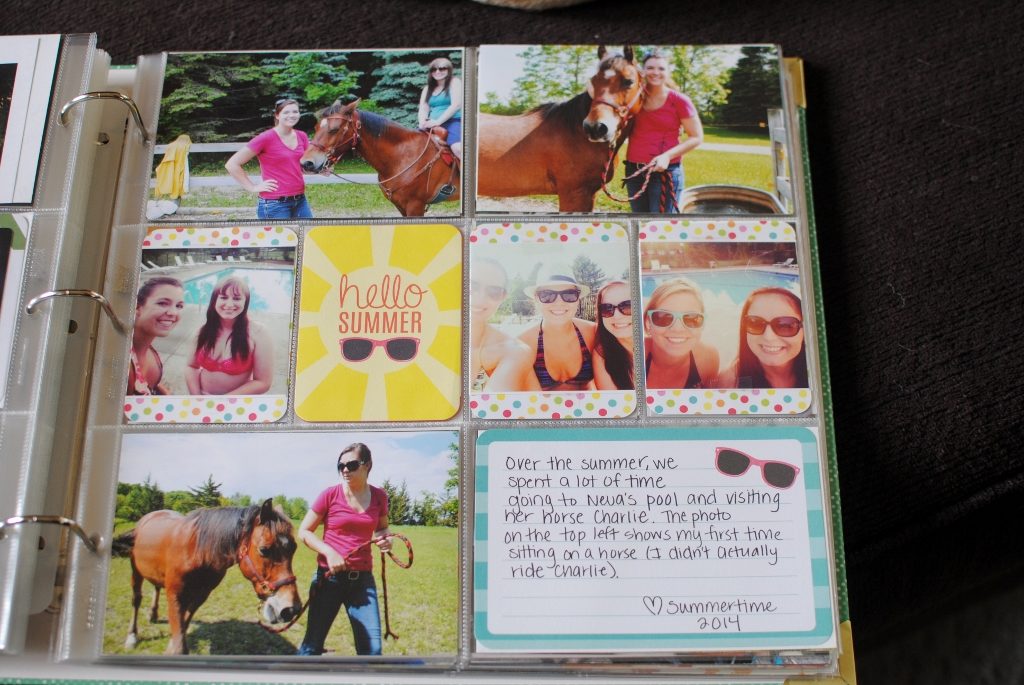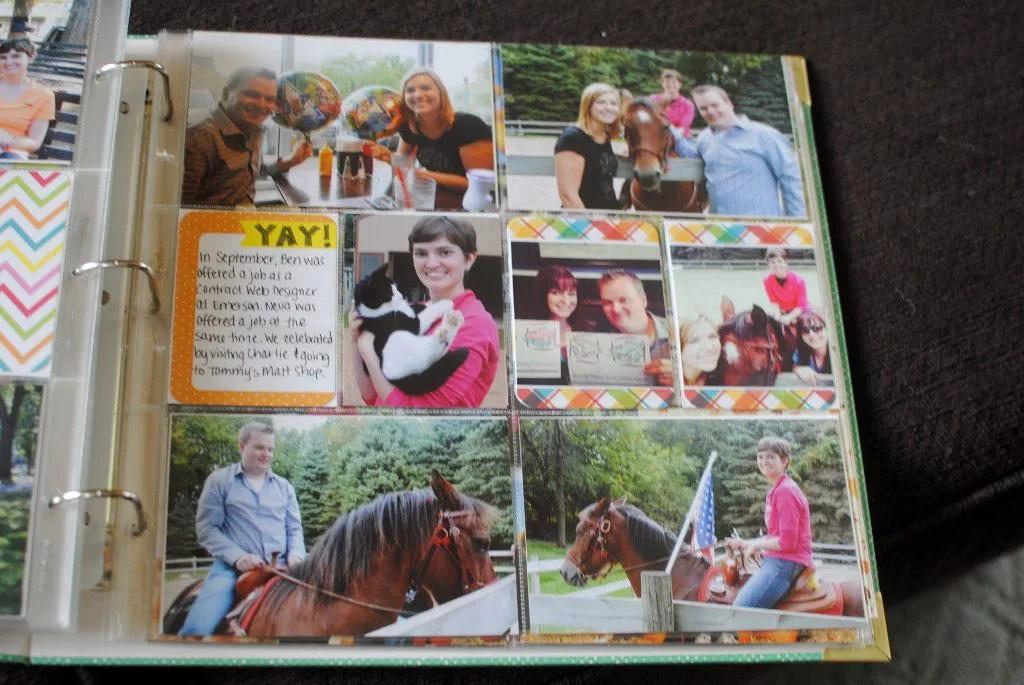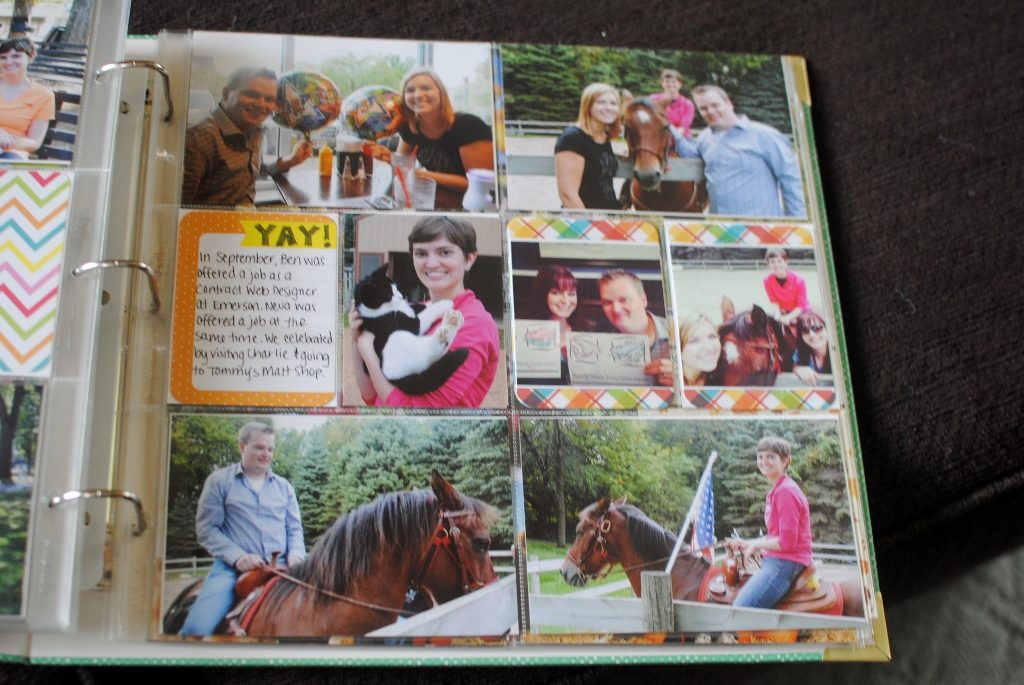 General Tips for Beginners
-Stick with 1 core kit for your first album instead of trying to combine multiple core kits.  One kit has a TON of cards, so there's really no need for other kits and it may become overwhelming if you have to sort through thousands of different cards for one album.
-I have found that my favorite layouts have only two scrapbooking cards.  I prefer for the photos to be the main emphasis.  You might have a different preference.
-There are multiple different approaches to Project Life – do what works best for you.  Each page has 8 photo pockets for photos or scrapbooking cards, so if you wanted to do "a picture a day" approach, this would work well.  Each page can be for a week ("week in review") or a month ("month in review") if that's what you want to do.
Right now, I am doing the "catch up on old pictures" method.  I am done with 2014 and am working on getting 2015-2017 completed.  Once I'm finished, I'll start with 2018 and I'll probably do the "month in review" option because my life is boring :) and if I did a page for every week, I probably wouldn't have much to include.
What tips do you have for scrapbooking on a budget?

Other stuff you might like:
5 Free Photography Projects
DIY Accent Glass Tile Fitting – on a Budget
5 Ways to Upscale Your Home on a Budget
How to Start a Blog in 5 Easy Steps
The Appeal of Minimalism