Hi there, frugal millennials! I'm excited to share my first post in my new Side Hustle series. Each post in this series will highlight a particular "side hustle" (part-time job, business, or other income-generating activity). Side hustles are an excellent way for millennials to earn extra money, gain valuable work experience, and follow their passions. I hope that this series inspires you to find a side hustle that you love!
My first guest is Meriesa, who owns a freelance graphic design business.
How did you become interested in graphic design?
It is actually a long story and goes back to when I was 16. I was taking a few classes at Questa College in California. My mom always pushed my brother and me to work hard, because she wanted us to be successful in whatever we did. For me, my mom pushed me in math and the arts. What this meant, was that while going to high school, I was also taking college courses too. Between the two, I was typically taking four Art courses and four math courses at one time. Since my math teacher saw how interested I was in math and art, he brought up the subject of design. I wasn't sure what that was at the time and I did not see it as a potential career, but he told me I should go into architecture if I was thinking about pursuing my art. Well, that's where it originated, but I didn't act on it at the time.
Shortly thereafter, I was trying to pursue a career in pharmacy; it's a solid, well-paying career. But it didn't take long to figure out that wasn't for me. Art just kept coming back into the picture. After moving to Iowa with my husband, who was my boyfriend at the time, I took some classes at DMACC. I was, again, lost on what I wanted to do in my life, but I had to take an English class that forced me to find a career. That is when I learned about graphic design and Iowa State University. Since I moved to Iowa I really did not know what was available here until I explored the programs at Iowa State.
Tell me about your freelance work. What is most rewarding or enjoyable about freelancing?
I started doing freelance work two years into my undergrad in Graphic Design at Iowa State University. At first I did it for the experience – I really wanted to develop my skills as much as I could before I graduated. That way I would have some real work done, which would look great on my portfolio. But as I grew into my profession, it became clear that I really enjoyed working face-to-face with small businesses. Not only did I help them grow, but I grew as well. This eventually led to me starting my own business, Meriesa Studios. But, even as I was freelancing, I also held jobs on campus doing design work.
I love freelancing – you get to choose your hours, you get to choose where you work, and you get to choose your clients. One of the perks of creating on your own time is that you can push new ways to do something. When clients come to me they just want something small, the average thing, but they do not look at the big picture of things. How can this change their business for the better? Can this be more than just a print ad? How can they connect to the community? How can they connect to their clients? I really like to push their ideas because once I've started, they also seem to get really excited about it.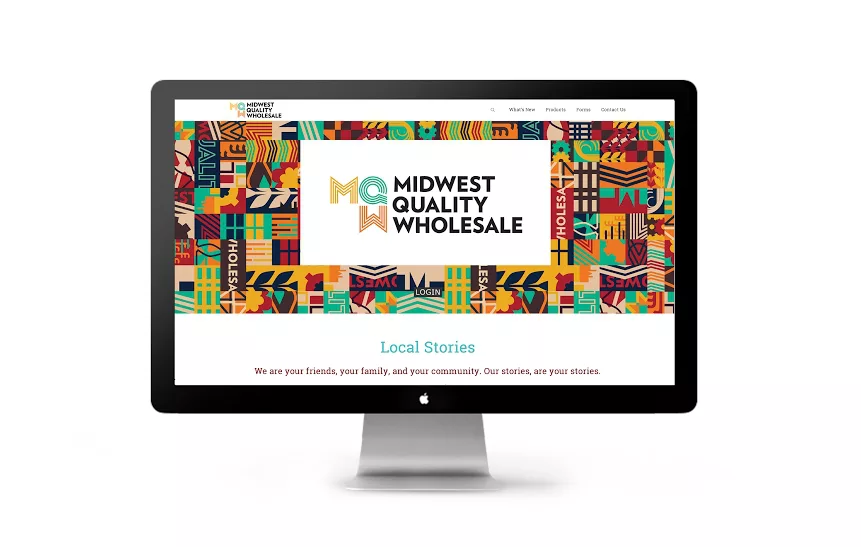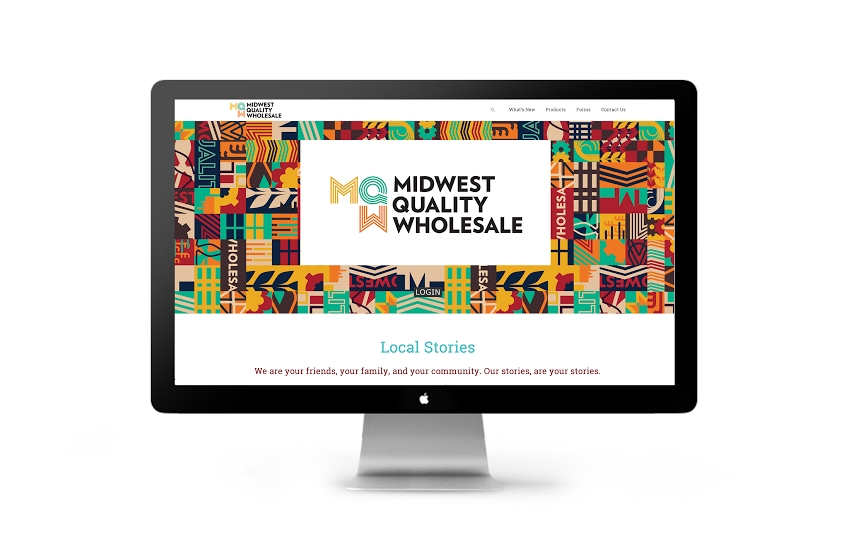 What is most frustrating or difficult about freelance work?
Most clients believe that graphic designers are just artists and are here to make things look pretty. Yes, we can be artists, but we are foremost designers – we concern ourselves with the What, the Who, the How, and the Why. The message, the audience, and the mechanics all play a role.
When I talk to clients, I let them know where I stand. I want to improve their business. I don't want to work for them; I want to work with them. I want the whole community to know who they are. I will listen to them and I will understand what their future goals are and what they need in order to achieve those goals. When someone hires me I will listen to their side and if I think that they can or cannot use a particular element, then I will tell them so and I will tell them why.
This represents the hardest part of freelance work, and in some respects, design as a whole: trying to tell clients what is best for them and why, in regards to design. They will often have their hearts set on a particular design, color, logo, or other element but it just doesn't work. It is my job to know good design versus bad design, but when they view you as no more than an artist, it can be difficult to convince them that it isn't going to work for them.
So, you will eventually work with someone who wants to be creative with their business's design. They may have some skill in Photoshop or Illustrator and they will think that qualifies them to do your job. But stand firm, because you didn't go to school to learn to use the software, you went there to learn to design.
What is the most funny or interesting thing that has ever happened to you with your freelance work?
The first time I had to hire people to work with me on a project – as it turns out, I haven't taken a single business or accounting class, and yet I have a business. Work had already begun and I realized, I don't know anything about hiring people.
The job was to design a user interface and they wanted user testing done. I know some stuff about user testing, but it wasn't my area of expertise. So it was best to bring another person in on the project to help with user testing, and one additional designer to share the design side since it was system. They would need to be paid, of course, but the client wasn't going to cut three different checks; it was all being paid through my business. Thus began the ever important learning experience of taxes and payroll and tax forms and all the fun that that can be. It was a big project, and there were a lot of sleepless nights, but it was fun and my team was very patient with me while I learned the ins and outs of being a business.
What advice do you have for others who are interested in freelance design?
1. You need to treat your clients as if they are on your team. You are not above them and they are not above you. This is not as employee/employer relationship. Remember, you are a business, not just a person. This creates a better interaction and helps to build the relationship that you are here to help them. It also makes the client more open to new ideas and really leads to better results.
2. You are a designer. If you believe something will be bad you need to show them another solution. Be careful though, you don't want to simply tell them that something is bad, present them with alternatives, make it about how the alternatives are great, and this will hopefully keep them from getting defensive.
3. Always remember, this is your client, you want them to do well in their business. If you go out of your way even a little they will most likely come back to you. And their success reflects your success as a designer.
4. The best ways to get clients is to talk to people and go to big events. Get to know the community you are working in and try to get involved as much as possible. Socialize and be open about who you are and what you do.
5. Give a gift to your client. Not something related to your business but something related to their business. It shows you care, it shows you are happy to be working with them, and shows that you understand their business – which will help them understand that you know what can help their business.
6. And remember to make time for yourself. I don't do this often enough, but when I do have time between working toward my master of fine arts and growing my business, I like to hang out with friends, be outside, read books, or just play around with creating things or experimenting with new technologies. Love your work and make it your passion.
How to connect with Meriesa on social media:
LinkedIn: https://www.linkedin.com/pub/meriesa-elliott/10/760/38b
Instagram: https://instagram.com/meriesa/
Twitter: @Meriesa
And you can find some examples of projects she has been working on here: https://meriesa.wordpress.com/