Debt Payoff
We started with $117,000 of student loan debt and we're currently down to about $21,000 – which we hope to have paid off by the end of 2018.
Our goal was to put $4,790 extra to our student loans in April and May and to do $6,550 extra in June (June was a three paycheck month).
That didn't go exactly as planned…here's how we did.
April: $2,000 extra to debt
May: $4,000 extra to debt
June: $4,882 extra to debt
Our amount was lower in April because we had some extra expenses, which included $1,500 in car repairs and $600 in medical bills. I also had to replace my car's brakes in June, which was about $650.
Unexpected expenses will ALWAYS pop up, and they often come along at the worst possible times. This is why it's crucial to have an emergency fund. Because we're focused on getting out of debt, we currently have a small $1,000 emergency fund.
Saving Money
I've been trying to cut my grocery spending in half to free up more money to put toward the debt snowball.  I used to spend $400-$500 per month on groceries – and that's just for myself!
This was crazy. You can read more about how I'm cutting back on my grocery spending here.
I started using the Ibotta cash back app recently and I love it so far!  I've already earned over $65 in cash back just for grocery shopping like I normally would.
Download the app for free and you'll get a free $10 welcome bonus once you start redeeming cash back offers!
Related: Ibotta App Review: How to Earn Cash Back for Everyday Shopping
My husband works for a company that offers appreciation points to its employees which can be redeemed for vacations, gift cards, or other prizes. Here's what we decided to get…can you guess which one of us chose the second computer monitor and which one chose the spa gift cards?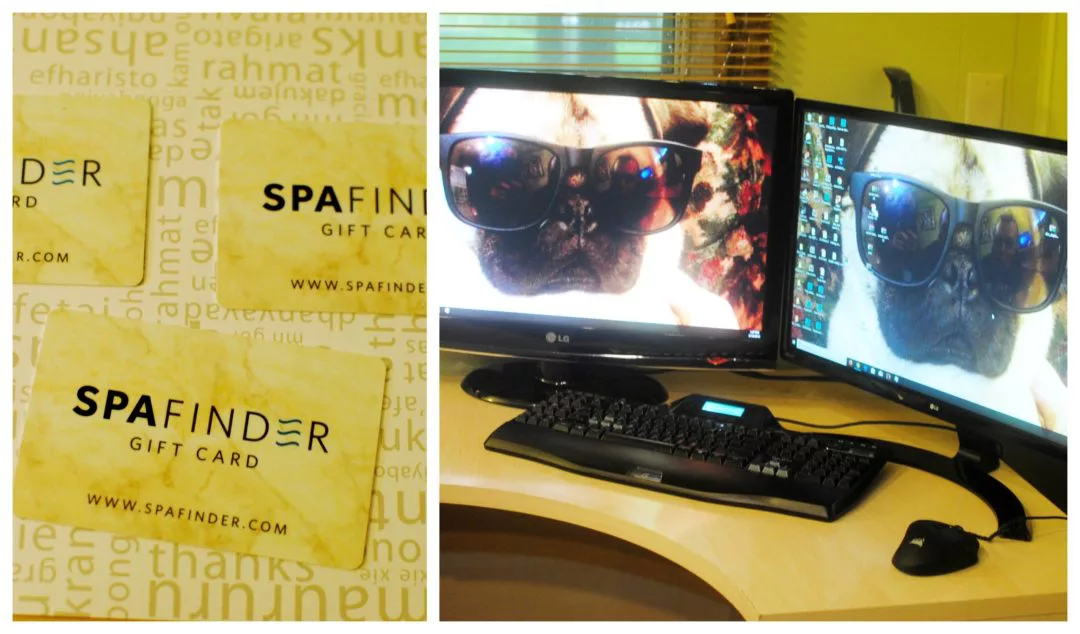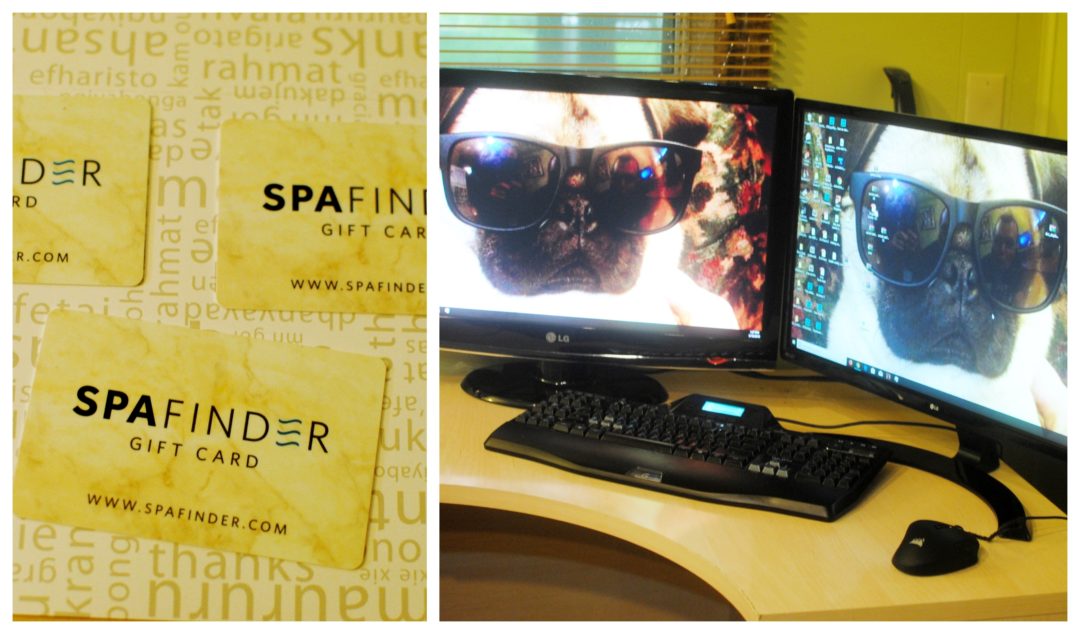 Health
Oh boy…where do I even begin?  2018 has probably been the worst year of my life health-wise. I've never even come close to meeting my $1,000 deductible before, but within the first three months of this year, I had already hit it.
Related: Why I Have $500+ in Unnecessary Medical Expenses…and How to Prevent This From Happening to You
I know it could be A LOT worse though, so I'm incredibly grateful that it isn't.  I had some pretty frightening health scares, but thankfully, things weren't as bad as they seemed.
All of these issues made me realize that even though I'm young and (mostly) healthy, I'm far from invincible and I need to be more prepared in case I ever experience serious health problems.
I have life insurance through my husband's employer, but I don't currently have short-term (STD) or long-term disability (LTD). I'm planning to buy it soon.
Most employers offer STD at no cost to the employee and they provide LTD for just a few dollars per month.  If yours doesn't, I highly recommend purchasing it on your own.
If you were to get sick and were unable to work for weeks or months, do you have enough money saved to cover your bills?  If not, disability insurance can give you peace of mind.
Blogging
Blogging has been going really well over the past few months!  I recently started contributing articles to GOBankingRates. It's awesome to get paid to write, and this could help me to gain a lot of traffic for my blog as well. Many GOBankingRates articles are picked up by popular websites like MSN, Yahoo, and more.
I've also been focusing on improving my Pinterest strategy. One of the biggest mistakes I made as a new blogger was being too cheap and not wanting to invest in things that can help me to improve my blog.
I think it's reasonable to try to save while paying off debt, but certain things are worth it if I'll see a big ROI for my blog.
The more I'm able to grow my blog, the more money I can make blogging…which helps me to pay off my student loan debt. I finally decided to take Pinterest Traffic Avalanche and it was SO worth it. I learned so much about Pinterest that I didn't know.
I've been implementing the strategies that I learned in the course, and I'm excited to see what happens!
To all new bloggers: you NEED to take this class! Pinterest is the key to driving huge amounts of traffic to your blog. I used to find Pinterest really frustrating, so I didn't put much effort into it and my traffic suffered.
Since I started using Pinterest, my traffic has skyrocketed and Pinterest is one of my largest sources of traffic.
Faith
Faith was good over the past few months.  As always, I went to church every week and went to holy yoga classes often.  I've also been using the Bible app and the Bible Summaries Project (another great resource).
Highlights of the Months
I like to include a few highlights of the months in these updates…because life is about more than just reaching goals. As a Type A person, I have to remind myself of that often.
Here are my highlights for April to June:
Herbie's birthday: my pug turned 2 in April. The time has flown by!  Because he's an extremely spoiled pooch, he has a birthday party…yes, really. The "party" is just a play date with his dog friends, which is free.
The Walk for Animals: Herbie did his first 5k! The walk is free and it's so fun to see all of the different animals (mostly dogs, but also cats, goats, rabbits, ferrets, turtles, etc).
Memorial Day weekend: My husband and I took a day trip to the Stillwater, MN/Hudson, WI area and it was so fun (aside from the 100 degree heat). Going on day trips is one of our favorite frugal things to do together. It's a great alternative to going on an actual trip.
Pool days: After the longest winter everrrr, it's been so nice enjoying pool days (another frugal activity) with friends!
In Case You Missed It
Popular posts for this quarter:
What a Reverse Bucket List Is – and Why You Should Create One
Starting a Spending Ban? 4 Tips for Success
Is This Extreme Frugal Living? 10 Crazy Things We've Done to Save Money
5 Apps That Will Help You Save Money
How to Lose Weight on a Tight Budget
4 Secrets to Exploding Blog Traffic with Pinterest
Guest posts:

How I Cope With Debilitating Student Loan Anxiety – The Financial Diet
The 3 Biggest Financial Mistakes I Made in My 20's – GOBankingRates
How is your sprinter/spring/summer going so far?
Want more? Download my free budgeting guide which includes a printable budget worksheet!
Next, read the personal finance book that changed my life: The Total Money Makeover by Dave Ramsey