Wedding flowers may not seem overly expensive when you first start wedding planning, but when you consider how many different types of flowers you will purchase, the costs add up quickly.  With bouquets for the bridesmaids, ceremony and reception decorations, table centerpieces, flower girl petals, boutonnieres and corsages, it can get pricey.  The average U.S. couple spends $2,000 on flowers for their wedding.  You want your venue to look pretty, but spending thousands of dollars on real flowers that will die shortly after the wedding is not necessary.  Here are five ways to save money on flowers.
Purchase fake flowers and vases at an art supply store, and make your own simple flower arrangements.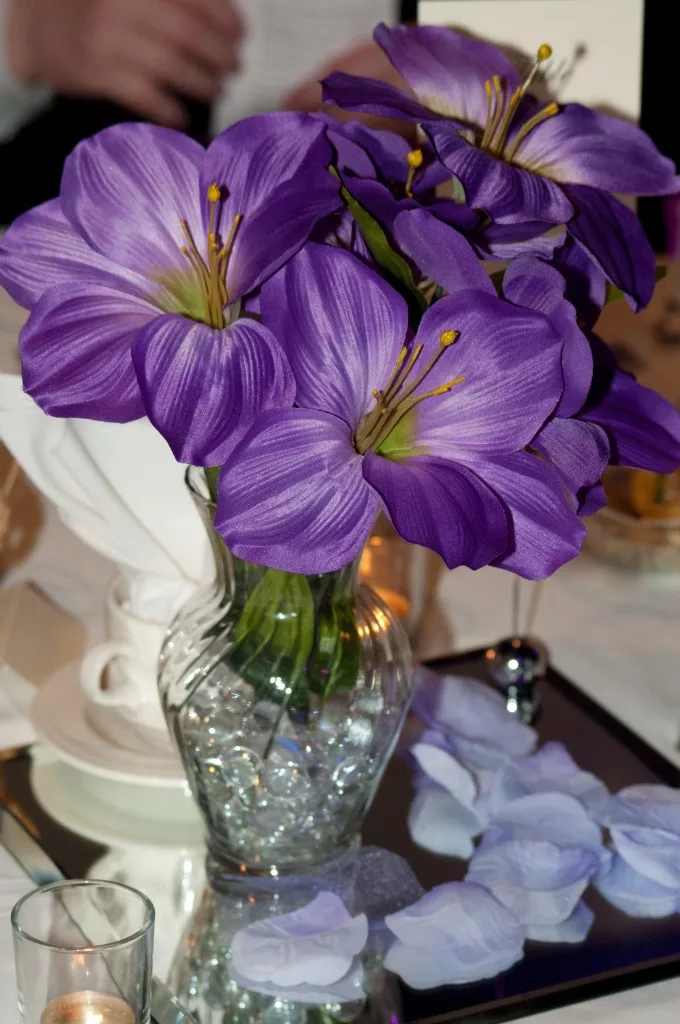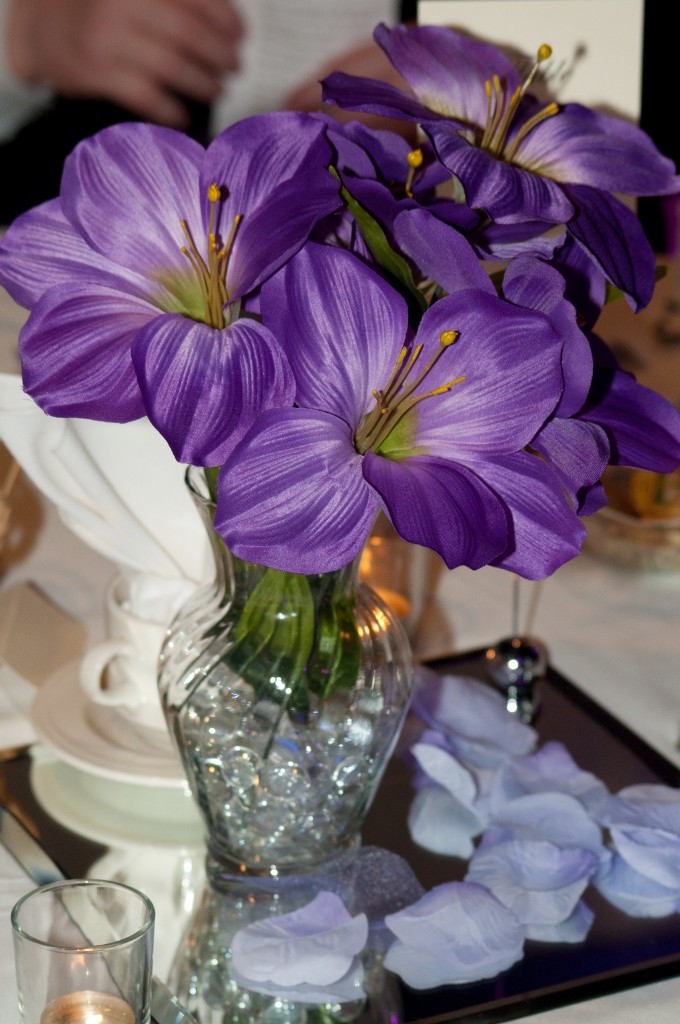 I purchased some of my flowers and vases from Michael's, an arts and crafts store.  I also purchased some vases at the Dollar Store.  I've never made flower arrangements before, but it's pretty simple if you stick with a basic arrangement.  Just choose some pretty flowers, cut the stems if they're too tall, and add some beads to the bottom of the vase.  That's all it takes!
Buy fake flowers at garage sales and dye them to match your wedding colors.
My mom is a garage sale addict, and she sees fake flowers at sales all the time.  Unfortunately, most of the flowers she found were not purple (which was my wedding color).  So, we decided to dye the flowers.  We found that a spray dye (Design Master TintIt – purchased at Michael's) works much better than liquid dye.  The spray dye is easier to use, dyes faster, and creates a nicer looking color.  It's a messy process, so I recommend spraying the dye on the flowers outside and waiting until the flowers dry before bringing them back inside.
[callout title=" text='Don't be frustrated if the color doesn't look awesome right after you spray the dye.' button_text=" button_link="]
We took flowers that were white, light pink, and red – and we dyed them with plum and sapphire TintIt to get a little variety with the color.  Don't be frustrated if the color doesn't look awesome right after you spray the dye – the color will look much better once the flowers have had time to dry.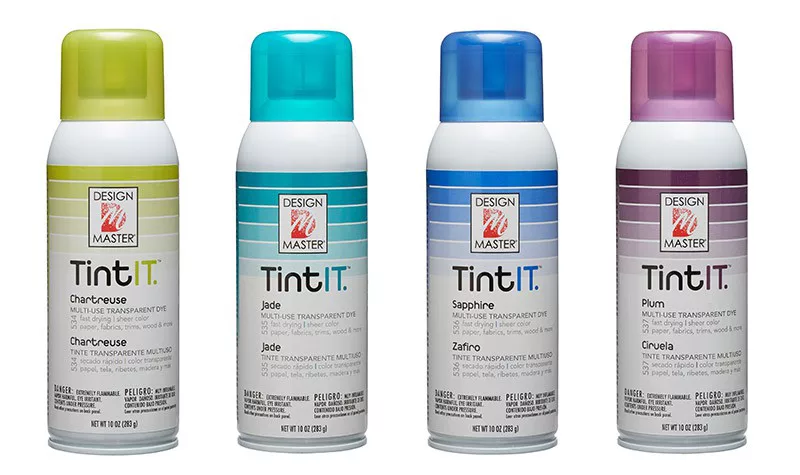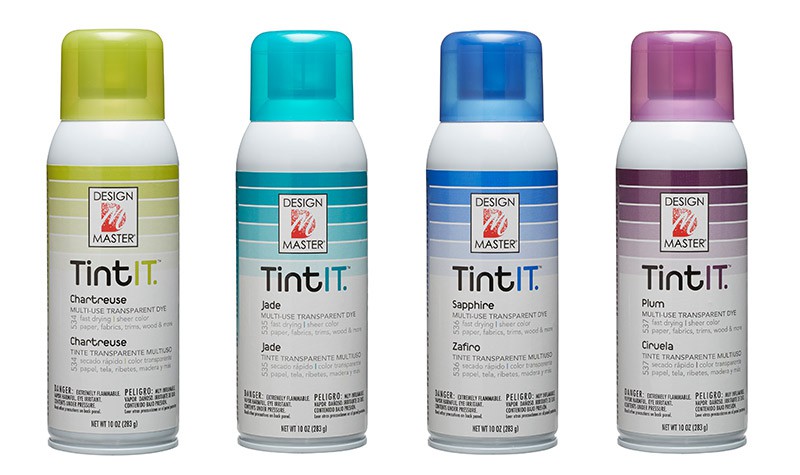 Check out Etsy shops for silk flower bouquets.
Bouquets are another item you can try to make yourself if you're crafty.  They seemed a bit too time consuming for me, so I decided to buy them instead.  I was able to find a great deal on Etsy – while other places charge $200+ per bouquet, I was able to get an entire silk flower wedding set (bridal bouquet, bridesmaid bouquets, boutonnieres, and corsages) for $200.  I purchased my set from Lily of Angeles.
Sell the flowers after the wedding is over.
I sold most of my flowers to a bridal consignment shop after the wedding.  They sold the flowers for me in the store, and I received 50% of what their customers paid.  This is a convenient option – I didn't need to spend time listing items online or pay to ship items.  However, the shop does take a large percentage of the sale.  You may find that selling items online, on websites such as eBay, Amazon, or Craigslist, is more profitable.
Or skip the flowers altogether.
Flowers are often viewed as an essential part of the wedding, but the truth is that flowers are much less important than other aspects of the event.  The flowers are not something your guests will remember afterward.  They will remember the interesting venue, the food they ate, the music they danced to, the other guests they chatted with, and the pictures they took.
Featured image displays my bridal bouquet purchased from the Lily of Angeles Etsy shop. Photography courtesy of Megan Bailey & Studio Delphianblue.
Do you think flowers are an essential part of a wedding?  What tips do you have for saving money on flowers?