The advent calendars are already out and open, and Santa is making his last-minute Christmas preparations before he departs for his annual transglobal commute.
Because Christmas will soon be upon us, now is your last chance to stock up on gifts for those you love.
Shopping for the college students in your life is particularly fun since there are so many options available due to their severe lack of cash flow.
Most college students are just that, full-time students, so there are a variety of items that would make their experience all the better. Below are some great ideas of what to get for the college student on your Christmas list.
*Disclosure: This is a partnered post. Read our full disclosure policy here.
Cards Against Humanity
Cards Against Humanity has become a hit the world over, especially with younger generations. But it doesn't stop there, seeing as it made my top 10 best board games for adults list.
While this might not be a suitable game to play with grandma since it is not the most politically correct experience—their catchphrase is "A party game for horrible people"—it does make for an absolutely hilarious time, especially if alcohol is added to the mix.
Cards Against Humanity is simple; one player asks a question from a black card, and everyone answers with the funniest or most appropriate white card they have in their hand. For $25, this little black box provides hours of fun and laughter.
A Laptop
These days, every single college student requires a laptop to handle their work, attend class, write papers, and stay in touch with friends and family. These machines are portable, powerful, and essential for any future artist, photographer, architect, interior designer, graphic designer, or engineer.
Today, they're essential for any student in academia. If you want to give your college student something that will serve as a utility for them in the classroom (and life in general), gift them with one of the best laptops for engineering students.
GoPro Hero7 Silver
One of the most practical gifts you can get your college student, a GoPro, was amongst my top 20 perfect holiday gifts for millennials. This powerful, portable, 4k camera is the perfect tool for capturing your kid's college memories, especially if they love to travel or plan to study abroad.
The GoPro Hero 7 is rugged, waterproof, shoots a crisp and steady 4k30 video, has a touch screen, voice control, and can capture Wide Dynamic Range photos.
Yeti Cooler
Yeti Coolers fell on my list of gift ideas for adventurous guys and are perfect for college students. The Yeti Roadie 20 was made for college students who love to tailgate or go to the lake.
This virtually indestructible cooler has extra thick walls of permafrost insulation so that ice stays frozen and the drinks stay cool. These small-but-mighty coolers are great for camping, BBQs, tailgating, and beach days. Yeti is a household name for a reason; they're the last cooler you'll ever buy, that is, unless you want one for each family member!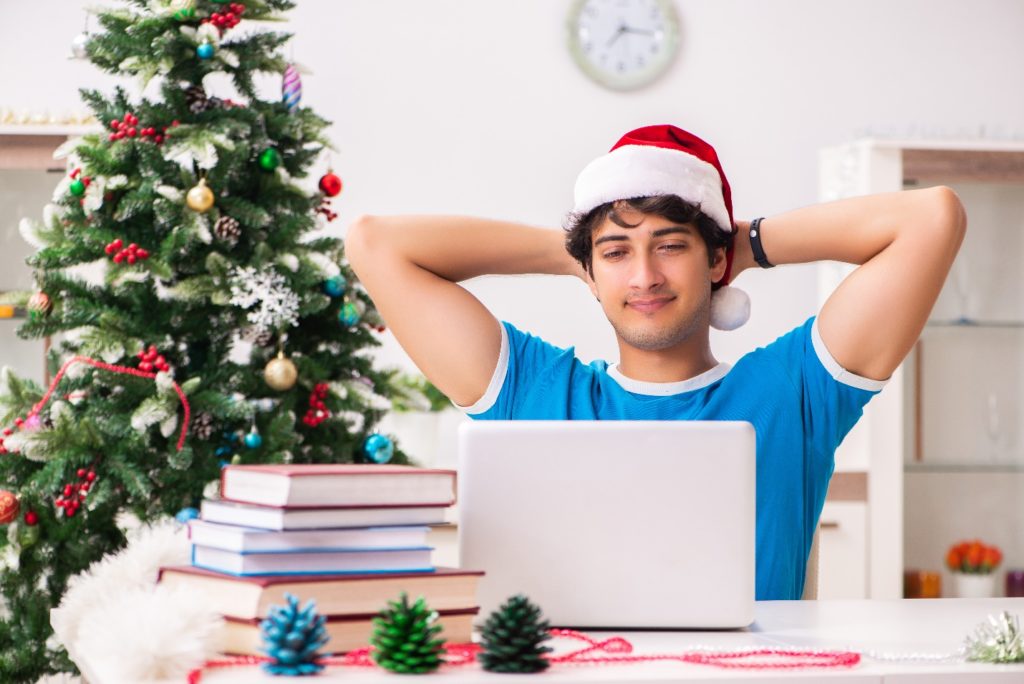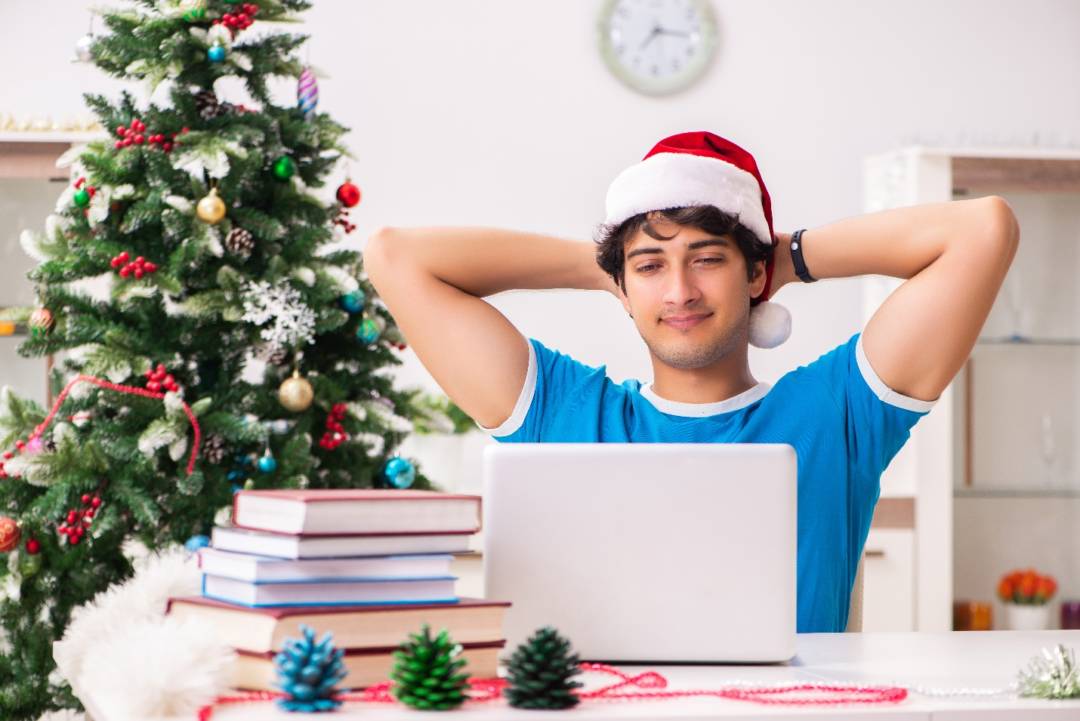 Invisible Shelves
On my holiday gift guide for bookworms you'll find these fantastic invisible shelves that are perfect for displaying books, DVDs, or albums.
There are few better items I've seen for decorating and making a college dorm room really pop than these Storage Maniac 'invisible' shelves. This is the type of gift you never knew you needed but won't do without once you've owned it.
Sony WH-1000 XM3
The Sony WH-1000 XM3s are considered the industry-leading pinnacle of noise-canceling tech. These fantastic wireless headphones give you both next level sound and silence, making them perfect for a college student who has to study in a setting where there are constant distractions.
Even the library can be a noisy diverting place, especially during finals week. Sony's comfortable headphones help it all melt away.
These are widely considered to be the best possible headphones at their price point and unlike Beats—and to a lesser extent, Bose—you are paying for quality rather than a brand name. Give your college student the gift of crystal-clear sound.
Christmas means the long-awaited return of your student, one in which you miss dearly. This presents you with an opportunity to shower them with gifts—both for the holiday season and to remind them just how much they're loved.
Hopefully this list sparked some creativity, or led you toward a decision!