Most of us know better than taking for granted the financially fortunate times of our lives, knowing not to assume that prosperity will last forever.
Unless you are the lucky recipient of a trust fund or an A-list Hollywood celebrity, you know your good fortune is never 100 percent secure.
This requires being careful over your investments, even when (or especially when!) you are flush with cash. One of those considerations is likely to be in real estate.
If you've been debating that ocean bungalow or ski-in/ski-out mountain condo, we can help you deliberate.
Read on to learn why 2018 is the right time to buy a second home.
*Disclosure: This is a partnered post. Read our full disclosure policy here.
Interest Rates are at an Historic Low
This should be a driving force in your decision, as you'll want to act before rates and prices go back up. Don't let the somewhat low rate of investment-home sales deter you.
Interest rates are one of—if not the number one—consideration when buying property, so go, go, go.
As Jeff Chervenak, branch manager of the mortgage lender Guaranty Federal in Farmington, CT, says via HGTV.com, "It's an excellent time to buy a second home.
Really, the interest rates couldn't be better, property values are down — it really works out well. If you're at all in the marketplace, this is the time."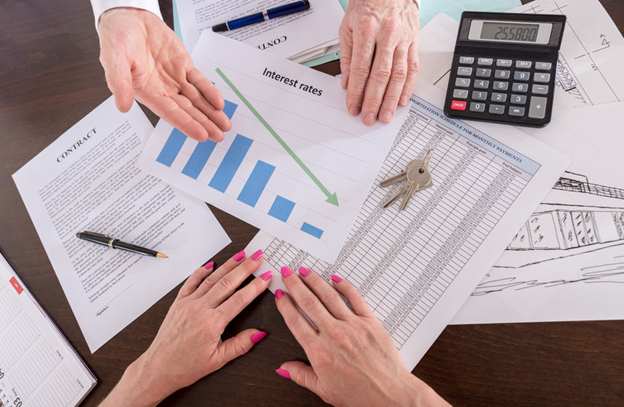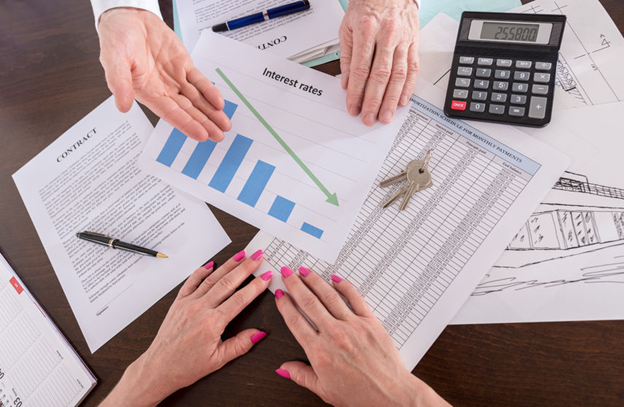 Of course, this means you need to have the cash. If you want to take advantage of these interest rates but you're short on capital, consider hard money commercial loans and residential loans.
You'll need to put about 25 percent of the purchase price down in cash, and that's not likely to be a small amount, so use these financing options to your advantage.  
In turn, you also want this property to make money for you, so buying a fixer-upper for your second home isn't always advised.
Know the extensive amount of time, knowledge and experience required for a successful fix-and-flip investment.  While the profit margin is high, so too is the room for error.
A turnkey home is more likely to result in the positive cash flow you desire from your investment, since you can begin renting it out immediately either through a lease or a hosting site such as AirBnB.
You're Well Versed in Your Own Personal Finances
More than ever, the savvy homebuyer knows that the biggest factor when buying a home is weighing their personal finances with higher priority than U.S. economy and real estate market.
Whereas in the past many of us needed financial advisors during big transactional decisions such as home buying, these days we know where to access the information we need when deciding whether to pull the trigger.
As Craig Venezia, author of Buying a Second Home: Income, Getaway or Retirement, says via this CNBC article, a vacation home that gets rented either in part or in full ultimately costs about 20 percent more than a primary residence.
Statistics and ratios such as these are easily available to average Joe investors, and can readily equip them with the necessary information to make a sound financial decision.
The online resources available in 2018 are among the few things investors need to make a successful profit; websites such as Zillow, for example, are a great place to start researching the market value and gathering hard facts.
It's an Investment Not Related to Stocks
The stock market will always have a firm place within investment opportunities, but if you're looking for a surefire bet, stocks aren't your best choice.
The stock market is notoriously unstable, and with the influx of Bitcoin, 2018 is slated to be even more volatile.
That's why this year is an ideal time to buy a second home, as it's a tangible investment untethered to such instability.
However, this also means your investment will be less liquid; if you anticipate needing to sell this second home in a hurry, you might want to reconsider your real estate purchase.
A second home will be more about making money off the gradual appreciation of the property rather than an immediate turn-around.
As the aforementioned CNBC article notes, "Historically speaking, the median single-family home has appreciated 5.4 percent since 1968, while the S&P 500 index of blue-chip stocks has produced an annualized return of roughly 6.7 percent."
The gains are faster, but the risk is greater. No matter what direction you decide to go, remember that those who are financially successful still save money while investing.
With low interest rates and a rise in financial savviness, this could be the ideal time to go for that second home you've wanted to buy for years.
Use the wealth of information available at your fingertips to start your research and see if this opportunity is for you.